Social Distance Approved Summertime Activities
by Kristen Wagoner
May 30, 2020
476 views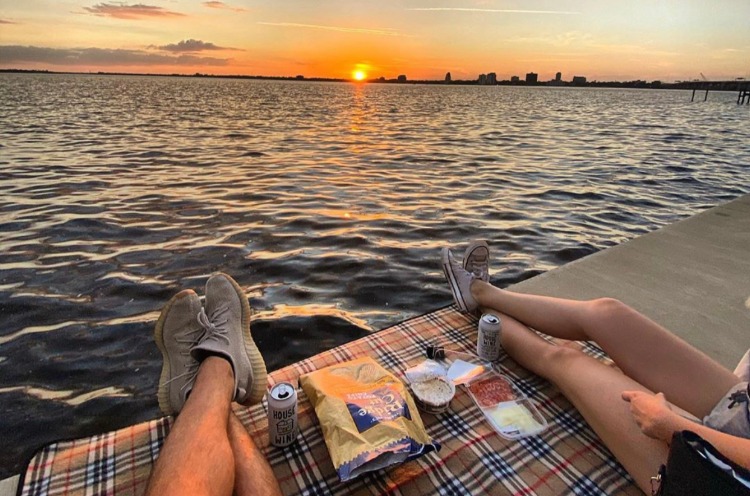 Summer is upon us and we all want to get out of the house and have some fun. Unfortunately, social distancing is still ongoing, but there are still exciting, and safe things to do!
Picnic in the Park
Grab your favorite restaurant grub to go on #TakeoutTuesday and meet up at your local park to have a picnic. Bring a blanket and a buddy and you're guaranteed a good time!
One of our favorite picnic spots is Memorial Park in Riverside but there are tons of others too, including your local river dock. For all of our top spots, check out our Picnic Spots Feature.
Drive in Movies
It doesn't have to be Throwback Tuesday to go see a movie "the old way". In fact, many theatres in our area have begun doing drive in movies, where you pull up, grab some snacks, and watch the movie all from your car. Somehow watching a movie in your car is way cooler- plus you can chew as loud as you want.
Our favorite drive in movie spots are the Orange Park Mall, and Epic Movie Theatres. Make sure to reserve your ticket in advance, as many shows sell out!
Kayaking
One great thing about Jacksonville is our seemingly endless list of places to kayak. Whether it's in a creek, on the ocean, in the marsh, intercoastal or river there are tons of places to launch a kayak. Plus, just about an hour away are beautiful springs, and spring fed rivers to kayak or float in, such as The Santa Fe River. It's pretty easy and a great way to get some exercise and sun at the same time. There are tons of places to rent a kayak, or have a guided tour.
We recommend launching up by Talbot State Park or Guana State Park!
Image by @StefanieKeeler
Bike Riding
The weather is just right for a cruise on your bike. Load up the bikes, grab some friends and head to a trail. There are so many great bike spots, these are just a few. If you're a major bike enthusiast- Guana State Park has over 10 miles of trails, Hanna Park has over 20 miles! If that's a bit daunting, Amelia Island Trail is 5.7 miles, paved, and mainly shaded.
Image by @WildlyRaised
Hiking
If bikes aren't your thing, I don't blame you. There are great trails to see on foot too! Talbot Island is one of our favorites, you can walk to "Boneyard Beach" which is full of beautiful driftwood trees, as well as many other trails. Castaway Island Preserve is located along the Intracoastal Waterway- visitors can stroll along the Preserve's wooden boardwalk, take in a view from an observation platform overlooking the waterway, walk along the kid-friendly nature trail, and more! The Spanish Pond Trail is a great choice too- it's only 15 minutes from downtown and has over five miles of trails. If you're just getting started, check out the Jacksonville Arboretum and Gardens. They have easy, moderate, and challenging trails.
Related Articles