Chipolte NOW OPEN in Jacksonville's Brooklyn Neighborhood
by 904 Newsroom
May 28, 2020
935 views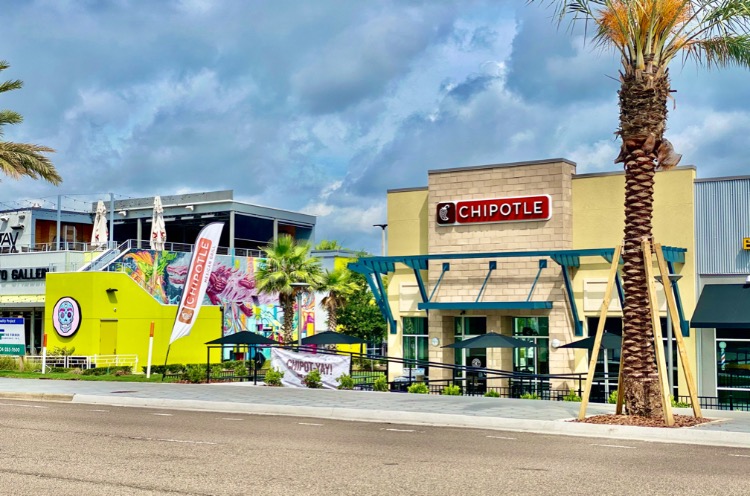 Chipolte is now open in Jacksonville's Brooklyn neighborhood! Opening soon are a Panera Bread, Bento Asian Kitchen + Sushi and a new barber shop called Chop! Brooklyn is located in eastern most part of Riverside on Riverside Ave right next to Downtown Jacksonville. Back in February, the the city approved construction for a $210,000 build-out for Chipotle making this the 10th Chipotle in the Jacksonville area.
In addition to this new project and within walking distance, there is a Burger Fi, Vale Food Co, First Watch, Zoe's Kitchen, Fresh Market Grocery Store, and variety of other shops and apartments.
Thinking of moving to Brooklyn? Developers are building a new $60 million, high end apartment complex next to 220 Riverside which when finished, will bring more than 300 units to the area. The new apartment building is called Vista Brooklyn (rendering pictured below) and is expected to be finished next year. The project will also include over 13,000 square feet of new retail and restaurant space.
Related Articles