Explore Fort Clinch State Park on Amelia Island
by 904 Newsroom
May 14, 2020
2825 views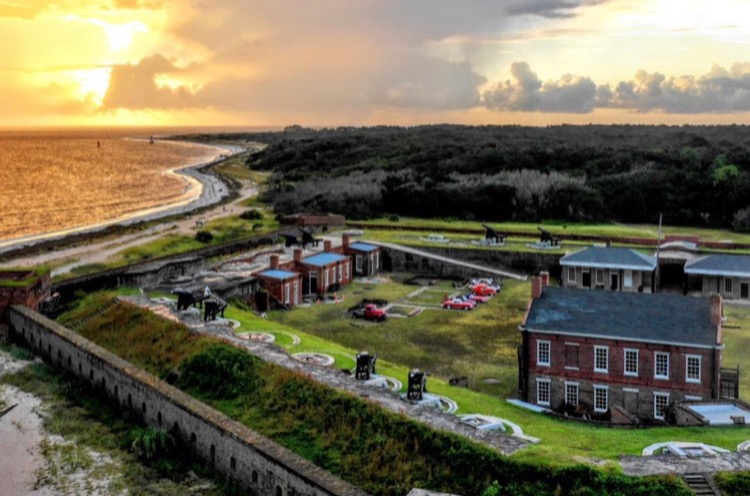 Whether you're a history buff, nature lover or a bit of both, enjoy exploring the unique natural and historic resources of this pristine park.
A row of cannons staring across the St. Mary's River into Georgia are silent testimony to the strategic importance of Fort Clinch during the Civil War. Visitors can explore the fort's many rooms, galleries and grounds and experience unparalleled living history programs as they learn about the life of a Union soldier. Make plans to visit on the first weekend of every month when a soldier garrison fires cannons and demonstrates other battlefield skills.
The historic fort is only one aspect of this diverse 1,400-acre park. Maritime hammocks with massive arching live oaks provide a striking backdrop for hiking and biking on the park's many trails. Fort Clinch is one of the most well-preserved 19th-century forts in the country. Although no battles were fought here, it was garrisoned during both the Civil and Spanish-American wars. Fort Clinch is one in a series of masonry forts constructed between 1816 and 1867 known as the Third System of Fortifications.
Fort Clinch was built at the mouth of the St. Marys River to protect the natural deep-water port of Fernandina from becoming a point of invasion by a foreign power. In addition to serving as a sentinel against invasion, Fort Clinch also protected the eastern link of Florida's only cross-state railroad.
Photo Credit: @katherineyoun.g
After being abandoned for war purposes, the fort fell into disrepair and sand accumulated throughout the structure. A New Deal was in the works for Fort Clinch. In 1933, during the midst of the Great Depression when more than 25 percent of the nation was unemployed, Franklin D. Roosevelt initiated the Civilian Conservation Corps Program to put men back to work and simultaneously preserve and protect our nation's natural and cultural treasures.
Now recognized as the single greatest conservation program in America, the CCC constructed more than 800 parks nationwide. CCC Company 1420 worked at Fort Clinch State Park constructing the museum, campground and park roads as well as beginning the restoration of Historic Fort Clinch by removing an extensive amount of sand and debris.
Today, visitors can see how Fort Clinch may have looked in 1864. Staff and volunteers in period Civil War uniforms depict daily life, allowing visitors to take a step back in time.
Admission to the museum is free with the park entry fee. All visitors are encouraged to tour the museum before entering Fort Clinch. A $2.50 per person fee is charged.
Inside Fort Clinch, visitors can tour five bastions, guard rooms, a prison, enlisted men's barracks, bakery, blacksmith shop, storehouses, hospital, kitchens, lumber sheds and galleries. Every room is furnished to re-create a depiction of the site as garrisoned by the 1st New York Volunteer Engineers in 1864.
Photo Credit: @florida.hokie
Two large ramps give visitors access to the rampart and gun deck with its 10-inch smooth-bore cannon. Standing on the gun deck provides the visitor with breathtaking 360-degree views of Cumberland Sound, Cumberland Island, the mouth of the St Marys River, the Atlantic Ocean and Fort Clinch State Park.
Fort Clinch offers a unique living history experience. A soldier is on duty every day of the year, including holidays. All visitors are encouraged to ask questions and interact with the soldier as he goes about his daily activities
Photo Credit: @walkingontravels
Bike Fort Clinch
The park drive provides 3.3 miles of paved road for those wishing to ride a touring bicycle through the oak-shaded canopy drive that ends at the Visitor Center for historic Fort Clinch. Please stay in a single file line as the park drive is narrow and winding. Early morning and late afternoon are best suited for bicycle riding on the park drive as the park receives quite a bit of vehicle traffic between 10 a.m. and 4 p.m.
Photo Credit: @pascalehead
A 6-mile off-road multi-use trail is located adjacent to the park drive and provides a more adventurous ride through the maritime forest as dune elevation changes provide rolling hills and turns. The trail is considered an intermediate level trail, and caution should be used at all times.
Camping:
Fort Clinch offers a 6-mile trail for hikers and off-road bicyclists. Traffic is one-way for bikers and helmets are required. Hikers may travel in either direction. The trail begins at the fort parking lot and parallels the park drive for approximately 3 miles, then crosses the road and returns back toward the fort on the opposite side.
Parts of the trail are heavily forested and traverse ancient dunes that are very steep, offering a challenge to off-road bicyclists and hikers as well.
Willow Pond Hiking Trail is located centrally along the park drive. Parking is available. Two loops encircle a series of freshwater ponds. The shorter loop takes around 20 minutes to complete, and the longer loop takes 45 to 50 minutes. Wildlife observation is very good on these trails. Alligators, deer and a variety of bird life can be seen in this area. A guided nature walk is offered every Saturday at 10:30 a.m., weather permitting.
A short quarter-mile hiking trail can be accessed from the west inlet parking area. The trail travels through maritime hammock along the edges of steep dune elevations.
Hiking along the beaches of the Cumberland Sound, visitors can stand on the northernmost reaches of Florida and look over to Cumberland Island National Seashore where wild horses sometimes roam the beaches. Some of the largest dunes in the state loom over this section of coast, where rugged windblown oaks and gnarled cedar trees anchor the sands in steep inclines.
Photo Credit: @courtneyleannewood
Photo Credit: @zero.feet.above
Photo Credit: @frugalmama

Photo Credit: @nikki_doering
Photo Credit: @matt_dampier
Photo Credit: @andrewhektor
Photo Credit: @backroadplanet
MAP
For More Info, CLICK HERE
Related Articles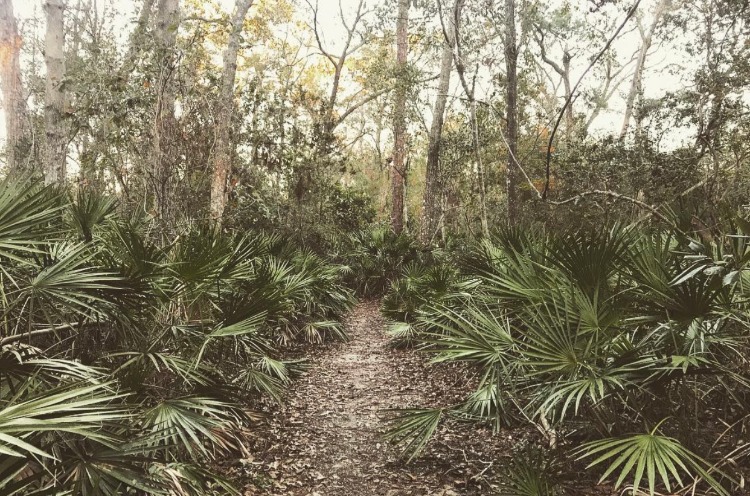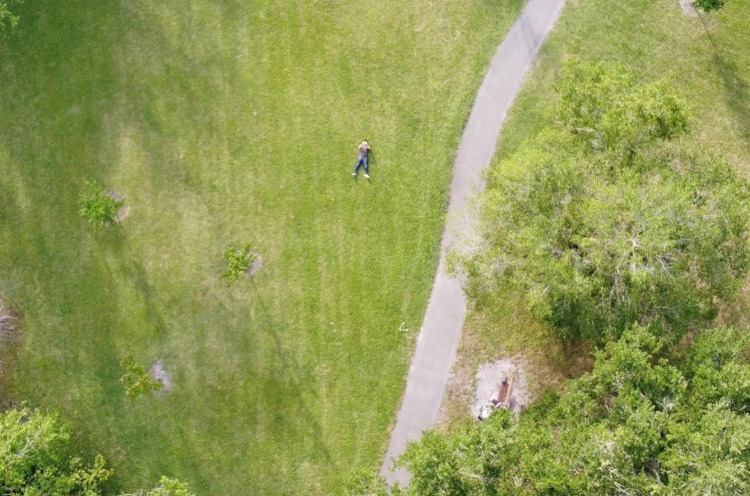 January 13, 2021
398 views