Summer Waves Water Park on Jekyll Island to Open Friday, June 12
by 904 Newsroom
June 9, 2020
1109 views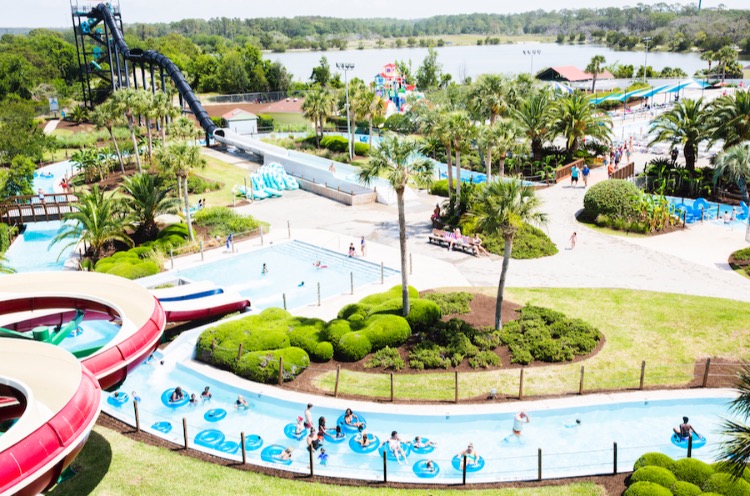 In coordination with the State of Georgia and the Department of Public Health, Summer Waves Water Park on Jekyll Island will open for the season Friday, June 12 with enhanced operational protocols alongside already stringent policies to ensure the safety and well-being of visitors.
Though originally slated to open May 1, the water park has been closed due to mandates from the State of Georgia to help prevent the spread of COVID-19 (Coronavirus). Upon opening, park goers will find a number of new safety measures that follow health department regulations, including sanitization stations at water slide entrances and exits, designated floor markers to encourage social distancing while waiting in attraction lines, and park staff, including slide attendants, wearing face coverings while interacting with guests. For the first time in the park's history, visitors can now purchase tickets online and at a reduced price and advanced ticket purchase is strongly encouraged. This benefit to guests will minimize time spend in line and limit capacity within the park to further accommodate social distancing practices.
Visitors can enjoy the water park from 11 a.m. to 6 p.m. daily, through August 11, and to provide the community a full season of fun, the water park will also be extending this year's operations to include all weekends (Fridays, Saturdays & Sundays) in September.
Annual Pass holders will also have the added benefit of two seasons for the price of one. Those who purchase a pass for the 2020 season will automatically receive access through the end of the 2021 season as a thank you!
Passes, as well as advanced daily ticket purchases, can be made online at www.summerwaves.com. Those interested can also find a full list of the park's enhanced safety protocols, the season calendar, and details on purchasing one of the park's semi-private, spacious Cabanas for families, which includes express food delivery.
Jekyll Island, a small barrier island on Georgia's coast, is dedicated to maintaining the delicate balance between nature and humankind through conservation, education, and preservation. Surrounded by salt marshes, expansive oceanfront, and one of the last in-tact ancient maritime forests, it is a peaceful coastal habitat situated within the Golden Isles, named by Money Magazine as the "Best Place to Go in 2019." From 20 miles of bike paths to historic cottages, the island is a place of discovery and exploration for the people of Georgia and beyond.
Related Articles