Jax Artist Spotlight: Steve Arflin
by Kristen Wagoner
November 19, 2020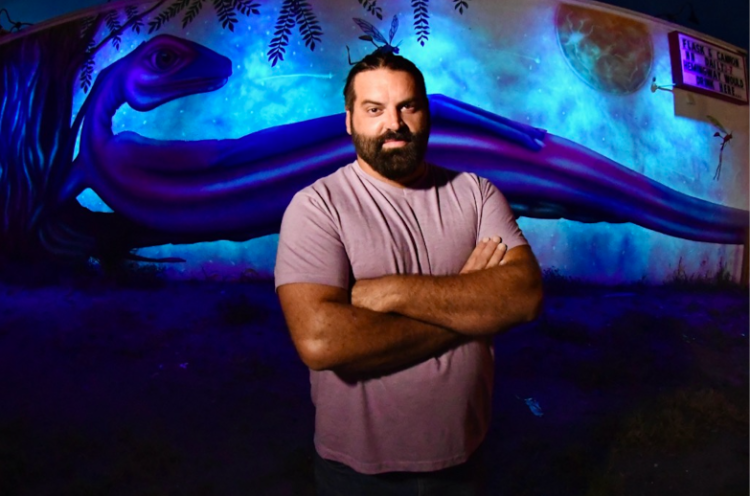 If you've been to V Pizza, Flask and Cannon or Sidecar, then you've seen work by Steve Arflin. He's one of our favorite local artists and can create just about anything.
Currently Steve is the Director of Creative Design for V Pizza. He's created those famous tiki cups at Flask and Cannon, painted numerous murals, carved a foam wall at V Pizza. Most recently, he is working on a giant epoxy river table and a new mural up in Fernandina Beach.
Steve is a Jacksonville native, who grew up in Neptune Beach. He got a football scholarship to play at LSU, and won the national championship in 2003. Off the field he studied ceramics and was fascinated by art. "I went to play football and ended up at one of the best ceramics programs in the country."
After graduating, he taught ceramics at Fletcher, then went on to work at Sally Corporation. Sally produces rides and animatronics for some of the top theme parks- and it's all under one roof. While there, he worked with the best of the best, and was able to push his craft even further. Now Steve works as Director of Creative Design for V Pizza, always working on new projects in their restaurants and bars.
"The only reason I do any of this is to impress my wife. Have to work very hard to do so, she's a tough cookie." says Steve. His favorite thing about art is the personal challenge. He says it's a rush to tackle difficult projects, like a personal challenge.
Thanks Steve for all the art you create, and be on the lookout for his work around town.
Related Articles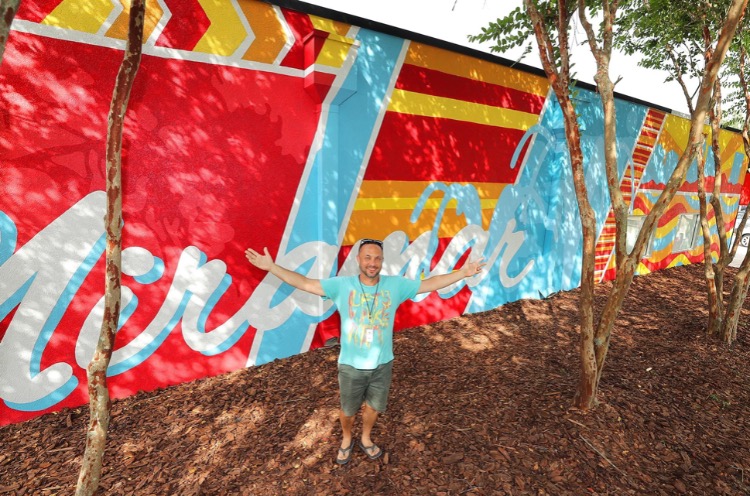 September 20, 2021
200 views