Staying Safe & Healthy This NYE
by 904 Newsroom
December 30, 2020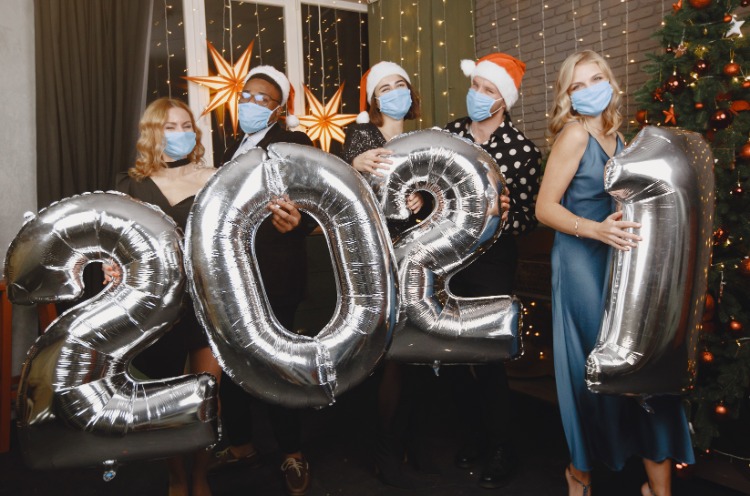 2021 is almost here and from us and our friends at Baptist Health, Happy New Year. We spoke with Melani Dickenson, MPH, CPH, CIC and Emily Mazariegos MPH, CPH, infection preventionists at Baptist Health, to learn how to stay safe this holiday season.
Keep this year's celebrations to a small group of people who you know are taking precautions and following Centers for Disease Control and Prevention (CDC) guidelines, including social distancing, wearing a mask over the nose and mouth and practicing good hand hygiene.

Enjoy the cool, winter weather by having your New Year's Eve dinner or gathering outside on a porch, balcony, or in the backyard. Ventilation indoors can be poor and cause COVID-19 to spread more easily. If you must eat inside, try to maintain a distance of 6-feet between guests while they're eating and ask them to wear masks when they're not.

If you're feeling sick or live far away, consider using Zoom, FaceTime, or Skype to drop into your NYE gathering instead of attending in person. It's hard to miss out on holidays, but it's crucial not to put anyone's health in jeopardy.

Drive rather than using public transportation, where possible, to avoid close contact with other travelers

Avoid traveling with people from other households to minimize the risk of exposure

If watching fireworks make sure everyone is socially distant.

Skip the midnight kiss unless it's someone who's apart of your quaren-team.
Remember, even when around friends and family, it's important to not let your guard down. To help protect your health and others, consider bringing your own food and utensils, and make sure to follow the CDC's guidance on masking and social distancing at all times.
If you're celebrating by shooting off fireworks at home, make safety your top priority.
Obey all local laws regarding the use of fireworks.

Know your fireworks; read the cautionary labels and performance descriptions before igniting.

A responsible adult should supervise all firework activities. Never give fireworks to children.

Alcohol and fireworks do not mix. Save your alcohol for after the show.

Light one firework at a time and then quickly move away.

Use fireworks outdoors in a clear area, away from buildings and vehicles.

Never relight a "dud" firework. Wait 20 minutes and then soak it in a bucket of water.

Always have a bucket of water and a charged water hose nearby.

Never carry fireworks in your pocket or shoot them into metal or glass containers.

Do not experiment with homemade fireworks.

Dispose of spent fireworks by wetting them down and placing them in a metal trash can away from any building or combustible materials until the next day.
"Everyone loves to celebrate with fireworks but it is extremely important to celebrate safely," Darin Roark, BSN, RN, vice president of Ambulatory Centers and Emergency Services for Baptist Health. "Remember to never hold a firework while lighting it and when lighting, give yourself time to step away quickly.
It's important to Stay In The Know about your health and the resources available to you, especially during a pandemic. Learn more about the COVID-19 and mental health resources available from Baptist Health.
Related Articles