Rethreaded & Tringali Barn Partner for Shopping with Purpose Returns
by 904 Newsroom
October 12, 2022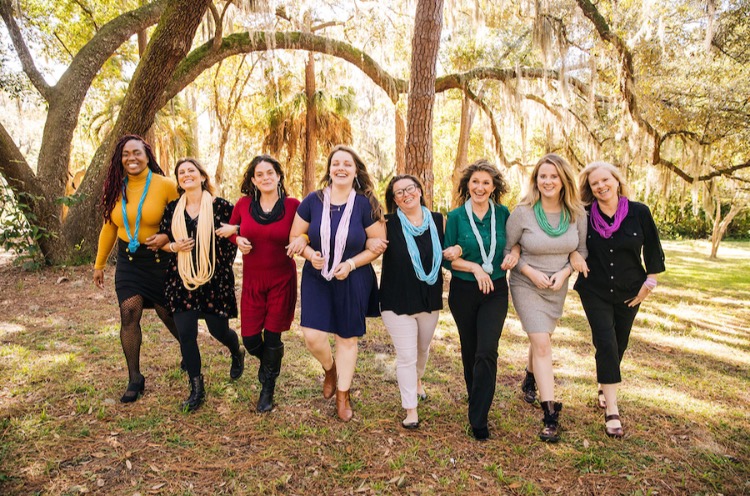 4TH ANNUAL RETHREADED 'SHOPPING WITH PURPOSE' EVENT AT TRINGALI BARN
A charity event for Rethreaded, a nonprofit helping human trafficking survivors, will be held on Nov. 3rd
It's never too early to start your holiday shopping. Rethreaded's 4th Annual shopping with purpose event, "Rethreaded at the Tringali Barn," will be held Thursday, November 3rd, 2022, from 6 to 9 p.m., at Tringali Barn at Heritage Farms, 7310 US Highway 1 South, St. Augustine. Every dollar spent at the event will be matched dollar for dollar up to $10,000, which goes to help survivors of human trafficking on the First Coast.
Entry is a $10 cash donation at the door, which includes food and drinks. Participants will also receive a raffle ticket for a chance to win a toffee and alcohol pairing basket. Additional raffle tickets will be available for $5. When participants shop with Rethreaded, they are shopping with a purpose. Support from the community provides employment, career development, and counseling for survivors of human trafficking.
"With the holiday season approaching, we're especially excited to be able to invite our St. Augustine friends to get the full shopping experience close to home," said Kristin Keen, Founder and CEO of Rethreaded. "We are so thankful to Chris Shee, owner of the beautiful Tringali Barn, for letting us host our annual event there. This event alone helps us fund the support that survivors of human trafficking need to rebuild their lives, so we depend on the community to do their holiday shopping with us so that we can give more and more women the chance to rethread their lives."
This is the fourth year in a row that these two organizations have teamed up as part of Tringali Barn's commitment to charitable giving.
"During the event, you will have the opportunity to shop with a purpose at the Rethreaded pop-up store and see the products our survivors have made by-hand," Keen explained. "This includes leather items such as journals, bracelets, keychains, wallets, earrings, and purses and bracelets and scarves made from recycled t-shirts as well as homemade toffee and other food items, bath and body products, and kitchen accessories."
ABOUT RETHREADED – Without a stable job, 85 percent of survivors of human trafficking will likely be trafficked again. Rethreaded was founded 10 years ago by Kristin Keen to provide employment to local survivors and help them rebuild their lives and remove the barrier of employment. Over the last decade, Rethreaded's mission has been to renew hope, reignite dreams, and release potential for human trafficking survivors locally and globally through business. Rethreaded has employed 74 survivors, contributed to the support of over 4,000 women globally, and collaborated with over 200 companies. Learn more at rethreaded.com and follow along on social media Facebook @Rethreaded and Instagram @Rethreadedinc