New Years Eve Events 2020-2021
by Kristen Wagoner
December 28, 2020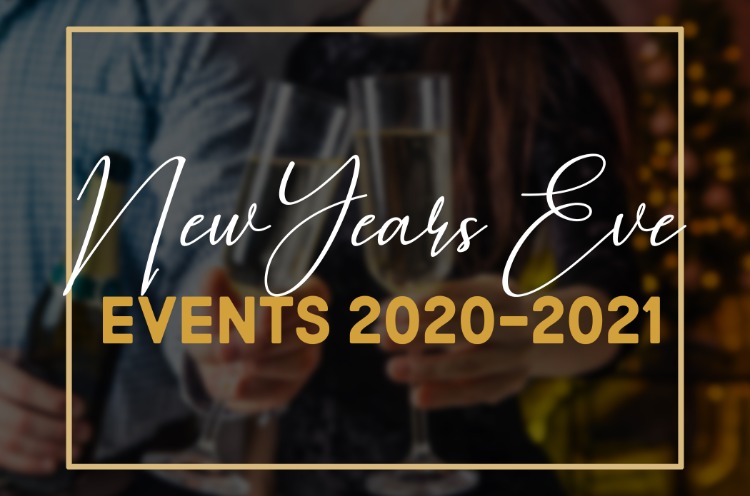 New Years Eve is right around the corner, and we are all ready to say goodbye to 2020 forever and start fresh in 2021. Here are some of the best New Years festivities happening on the 31st.
Kick Out 2020 New Year's Eve Bash at Rivercity Brewing Company
Dance the night away at on the Southbank of the St. John's river. With all you can drink, a champagne toast, and the best view of the fireworks, River City Brewing Company's NYE party is the place to be at.
New Years Eve Bash with Ramona the Band at Grape and Grain
Kiss goodbye to 2020 and ring in the New Year in style! - Live Music from the Ramona Band plus a free champagne toast at midnight!
MASQUE - Exclusive Masquerade Ball + Special SUITE Reunion Party
One of Jacksonville's most exclusive parties featuring DJ NOVA Resident DJ of Blue Martini in Las Vegas
Watch the Fireworks Downtown
Say goodbye to 2020 with a spectacular fireworks display over the St. Johns River. Make your way down to the waterfront with friends or family before midnight to snag a great seat for the festivities. Fireworks will begin exactly at midnight
Casa Marina's New Year's Eve Party in Jax Beach
Celebrate the long anticipated end of 2020 at the Historic Oceanfront Casa Marina Hotel & Restaurant for a night of food and libations. With indoor and outdoor space available for eating and dancing, there will be enough room to encourage social distancing.
New Year's Eve Rooftop Wine Event at Black Sheep
This event will feature thoughtfully curated heavy hors d'oeurves paired with wines, live music by Goliath Flores, and the downtown fireworks.
New Year's Eve Masquerade Party with Great Dames Band at Culhanes Irish Pub
Bring in 2021 with the Great Dames Band starting at 9:30 pm. Wear Your Themed mask for the MASKquerade.
New Years Eve Celebration at Southern Kitchen & Bar in Jax Beach
Bring in the New Year and close out 2020, Thursday, Dec. 31st, with Party Legion, and friends.
Four Course Dinner at Oddbirds in St Augustine
Celebrate New Year's Eve and Cheers to 2021 at Odd Birds!! Ring in the New Year with a champagne toast, four course dinner and live music by the Space Heaters.
New Year's Eve at Casa de Vino 57
Say goodbye to 2020 and celebrate the beginning of a (hopefully) better year for everyone at Casa de Vino 57. St Augustine's talented musician, Jolie, will be ushering in the New Year.
Masquerade Ball at Club Continental
Say hello to 2021 with dinner, dancing, and a premium open bar!
Stay Safe and Healthy this NYE
2021 is almost here and we spoke with infection preventionists at Baptist Health, to learn how to stay safe while ringing in the new year. Even when around friends and family, it's important to not let your guard down. Learn more at the link below,
Related Articles