Don't Wait, Call Before It's a Crisis
by Kristen Wagoner
December 27, 2020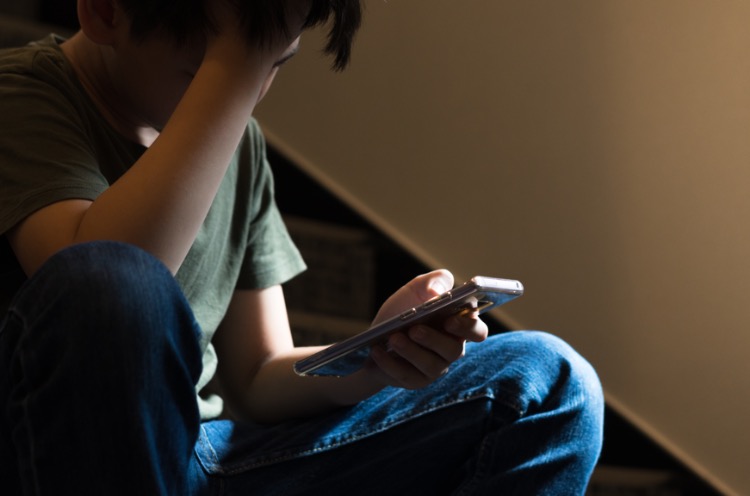 Since the beginning of 2020, Wolfson Children's Hospital has seen a 300% rise in emergency pediatric behavioral health admissions. That's why they want ensure parents, kids and teens know about their free 24/7 Kids & Teens Helpline at 904.202.7900. This confidential phone line connects callers with trained mental health experts for emergency telephone support and assessment, crisis stabilization information and referral to follow-up care, if needed. Those who call will be able to ask questions, discuss concerning behavior, and receive guidance on whether emergency intervention is recommended, or if follow-up with one-on-one attention in an outpatient setting is more appropriate.
We are in a very odd state right now due to the COVID-19 pandemic. As humans, we love social contact, gathering and being around others. But these days, we're all wearing masks and keeping distance to stay safe, which can lead to isolation, a huge environmental stressor that can lead to depression.
We talked with Terrie Andrews, PhD, system administrator for Baptist Behavioral Health and Wolfson Children's Hospital, to learn more about the Helpline and ways to talk to your children about mental health.
Dr. Andrews said you can look for warning signs of mental health issues in kids and teens by using a three-pronged approach.
-Health: Encompasses both mental and physical health. Is the child exhibiting symptoms of anxiety? Is he or she saying things like, "I just don't want to feel anything," "I don't want to be here anymore," or "I want it to end?"
-Environment: Home life, relationships with family and friends, and access to to things that could cause harm such as firearms and medication.
-History: Has the child previously attempted suicide or does he or she have a relative who took his or her own life? It is important to look for signs of isolation, which include not talking to friends or family and staying in their room.
Ask simple questions such as "What's going on?," "Are there times you think about hurting yourself?," "How is it being back at school?" and "Tell me why you are feeling this way." Try to avoid yes or no questions to give your child a chance to fully speak, and make sure to listen without judgement. If they aren't ready to talk, let them know you love them, want them to be safe, and are here for them when they are ready to talk about it.
It can be hard as a parent or family member to ask someone you love tough questions about their mental health, but it is crucial. "It's okay if you get tearful and choked up," Dr. Andrews said. "These were the hardest questions I've ever asked my kids. Don't be afraid to ask if they are okay."
For more information visit WolfsonChildrens.com/helpline or call the Helpline at 904.202.7900.
Related Articles