Liberty Landscape Supply to Open a New Location In Growing St. Johns County in June 2023
by 904 Newsroom
July 18, 2023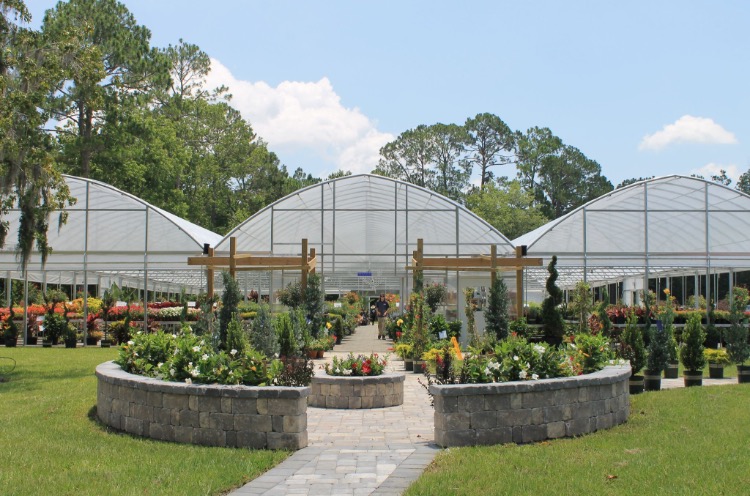 Liberty Landscape Supply to Open a New Location In Growing St. Johns County in June 2023
Full-service landscape supply company to serve St. Johns County with newest location on State Road 16
JACKSONVILLE, Fla. -- May 22, 2023 -- Liberty Landscape Supply today announced it will open its fourth retail store in early June.
The store will be located in St. Johns County, at 5825 State Road 16 in Saint Augustine. Liberty Landscape Supply operates three additional retail locations, including two in Jacksonville and its flagship store in Fernandina Beach, Florida.
At 13 acres, the new location is more than double the size of Liberty Landscape Supply's other three retail locations, and is well positioned to serve the growing communities of St. Johns County. The opening date and details will be announced on the company's social media accounts @libertylandscapesupply.
Liberty Landscape Supply provides the materials that make residential and commercial landscape projects beautiful. Everything the company does is focused on making the project as easy as possible for the customer. With over 100 employees and extensive experience in landscape design, build and installation, Liberty Landscape Supply has been the premier partner for residential and commercial projects of Northeast Florida and Southeast Georgia since 2007.
Expanding into St. Johns County is an important milestone for owner Mike Zaffaroni, a past recipient of the JAX Chamber Small Business Leader of the Year award and the U.S. Small Business Administration's 2018 Florida Small Business Person of the Year.
"Watching this business grow has been an extremely rewarding experience," said Mike Zaffaroni, owner of Liberty Landscape Supply. "With this next expansion, we are able to bring new job opportunities to St. Johns County and serve a community that is experiencing a tremendous amount of growth and development. At Liberty Landscape Supply, we are passionate about serving our clients and customers — and look forward to growing our team and customer family in St. Johns County."
Liberty Landscape Supply plans to add more than 20 positions to support the addition of the St. Johns County location. Candidates can visit libertylandscapesupply.com/careers to access an application.
Liberty Landscape Supply is dedicated to making landscape projects easy. It is the company's vision to create an engaged company culture that will contribute to a better community and planet, in addition to encouraging people to spend more time outdoors.
About Liberty Landscape Supply
Liberty Landscape Supply offers a wide variety of plants, mulches, rock, gravel, stone, dirt, sand, sod, trees, garden products & much more. They are committed to giving each customer the best quality landscape supplies and offering the best variety of products for your landscape project. The company is dedicated to providing customers with industry-leading knowledge, tips, and solutions so its customers' dream landscape projects become a reality.
To learn more about Liberty Landscape Supply, visit Libertylandscapesupply.com. Customers can conveniently purchase most products online on its website or visit one of its locations.