Jacksonville Mayor Recognizes Rethreaded for Human Trafficking Prevention Month
by Charles Wagoner
January 20, 2022
916 views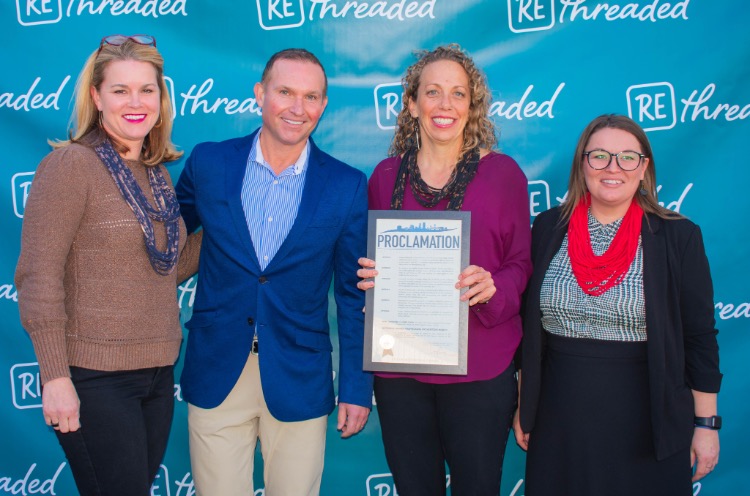 Jacksonville's Mayor and First Lady, Lenny and Molly Curry, recognized Rethreaded for its continued work to raise awareness about human trafficking. Mayor Curry and his wife presented a proclamation to Rethreaded founder, Kristin Keen, in recognition of Human Trafficking Prevention Month, Rethreaded's work with survivors of human trafficking in Jacksonville, and revealed details about an exciting and new educational art project.
"Organizations like Rethreaded are putting in the work to help support survivors heal and thrive in our community. The dedication of the staff here at Rethreaded cannot be understated for the direct impact it has in Jacksonville." Mayor Curry said. "We must continue to set the example of educating our community members to be able to recognize the signs of potential trafficking and know the right ways to act."
Since hiring its first full-time employee in 2012, Rethreaded has employed over 74 women who are survivors of human trafficking. "Our mission is to employ, train, and reignite hope for 500 local survivors by the year 2031," Kristin Keen said.
First Lady, Molly Curry, is dedicated to helping Rethreaded reach its goal and looks forward to launching an educational initiative this spring that will help Rethreaded continue to spread awareness. "While we have made good progress in advancing resources to lift women up and out of the terrible cycle of human trafficking, more women still need our help," Molly Curry said. "The educational art will allow for all who enter the Rethreaded Campus of Hope to become an advocate for ending human trafficking."
This project will serve the Jacksonville community for many years and be a reminder of the work being done in our community to help those affected by human trafficking.
About Rethreaded
Without a stable job, 85% of survivors of human trafficking will likely be trafficked again. Rethreaded was founded 10 years ago by Kristin Keen to provide employment to local survivors and help them rebuild their lives and remove the barrier of employment.
Over the last decade, Rethreaded's mission has been to renew hope, reignite dreams and, release potential for human trafficking survivors locally and globally through business. Rethreaded has employed 74 survivors, contributed to the support of over 4,000 women globally, and collaborated with over 200 companies.
Related Articles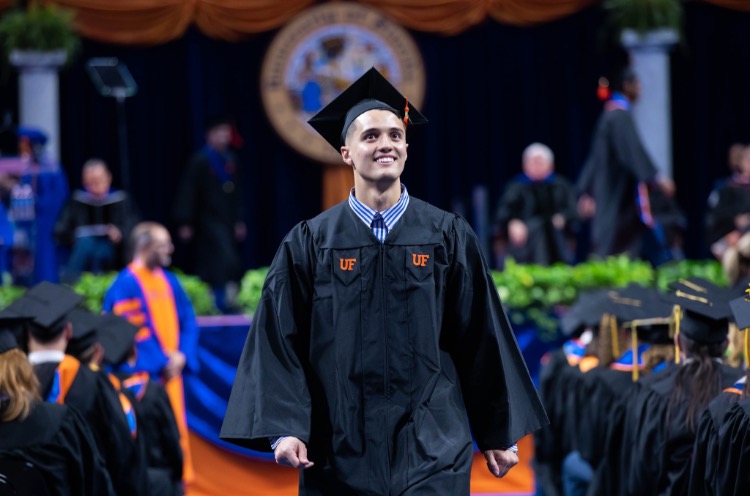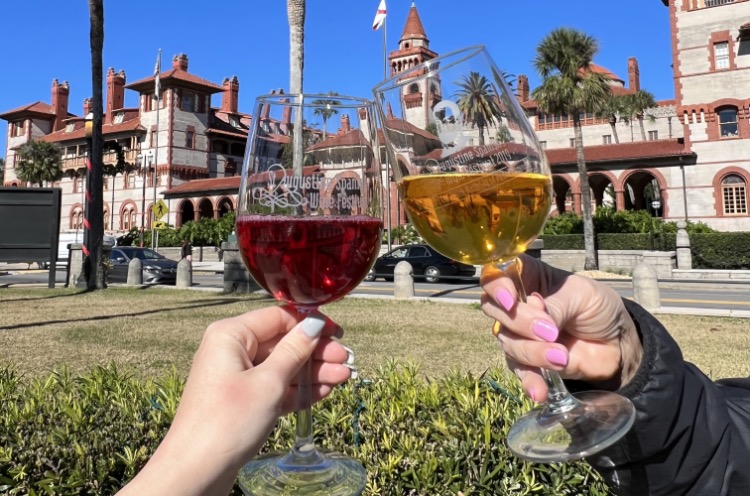 February 7, 2023
7663 views