Hotel Palms Partners with Lucas Beaufort to bring Art Camp to Atlantic Beach
by 904 Newsroom
June 6, 2022
1362 views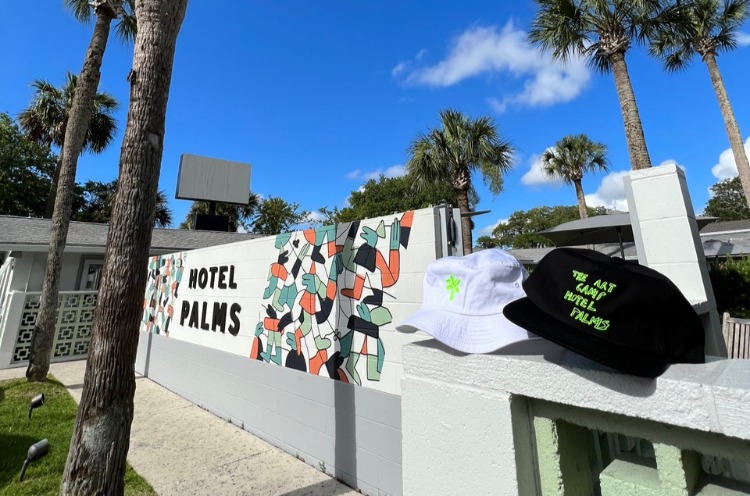 Atlantic Beach – (June 6, 2022) Born in Cannes in 1981, Lucas Beaufort is a French visionary artist-painter. In a recent interview he did with Luxe Beat Magazine, Lucas offered up some advice to other artists, which was "Connect with other people as much as you can and open your world to others." This motto translates to his Art Camp, which he has hosted twice in Nice, France.
On June 13, Beaufort will bring the third installment of Art Camp to Atlantic Beach, FL through collaboration with the Hotel Palms. This week-long experience will host a select group of American artists, who are invited to connect with one another, share their gift, and live like locals while staying in Atlantic Beach. Artists include: Terry Urban, Killer Acid, Lucas Beaufort, Ashley Dreyfus, Russ Pope, Hannah Eddie, BB Bastidas, Wolfdog, Addeline Griswold, and Alimo.
The artists will come from all over the United States, including home grown talent from Jacksonville. During their stay, each artist will have an art camp capsule in their room, as well as a blank bootjack and a taped off rectangle where they can leave their mark in their room of residence. In an effort to involve the community, Show Pigeon Coffee will be open every day from 7am-1pm and 9am-1pm on the weekends, along with the Art Camp store, where exclusive Art Camp merchandise will be sold daily from 8am-7pm. Additional community events include:
Thursday, June 16th from 6-10pm: Hotel Palms' signature "Night of Music" featuring sets by Kairos Creature Club and Timothy Eerie.
Friday, June 17th from 9am-2pm: "Community and Create" day presented by Jax is Rad and Barbershop Press. The day will consist of live screen printing as well as the opportunity to create art directly with the artists.
Saturday, June 18th from 7-10pm: Supertropic; produced by Max Danger and Tommy Williams.
Click here for more information or follow @the_lbproject