EXPLORE JAX: The Jacksonville Veterans Memorial Wall
by 904 Newsroom
May 30, 2022
1142 views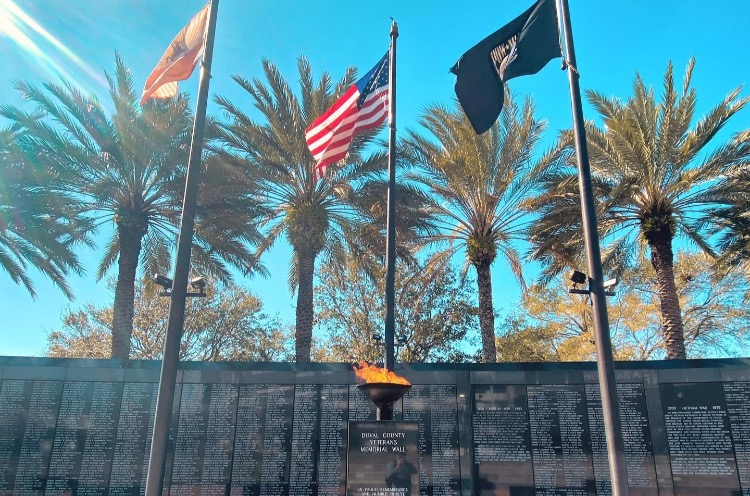 Did you Jacksonville is home to the Nation's Second Largest Veterans Memorial Wall, second only to The Vietnam Veterans Memorial in Washington, DC.
The Veterans Memorial Wall is located at 1145 East Adams Street, adjacent to TIAA Bank Field in downtown Jacksonville, Florida. The quarter-million dollar monument was dedicated in November, 1995 and serves as a tribute to more than 1,700 Jacksonville area American war heroes. The outdoor memorial was promoted as "the largest of its kind" and "the only wall that honors Veterans from all seven [service] branches" (Army, Navy, Marines, Air Force, Space Force, Coast Guard and Merchant Marine). The Veterans Memorial is now the second largest memorial wall in the United States, second only to the Vietnam Veteran's Memorial in Washington, D.C. The 65 foot-long black granite monument contains the names of servicemen and women from World War I through the War on Terror. In front of the wall stands a torch with an eternal flame. The wall was rededicated on its 20 year anniversary in November, 2015.
Each year, on Memorial Day, thousands of Gold Star families, Veterans, local military leadership, elected officials and citizens honor the fallen heroes whose names are permanently inscribed on the Wall and add the names of those that have fallen in the defense of freedom over the previous year. All those named on the Wall perished during a time of declared war and listed Jacksonville, FL as their home of record or graduated from a local High School.
PHOTOS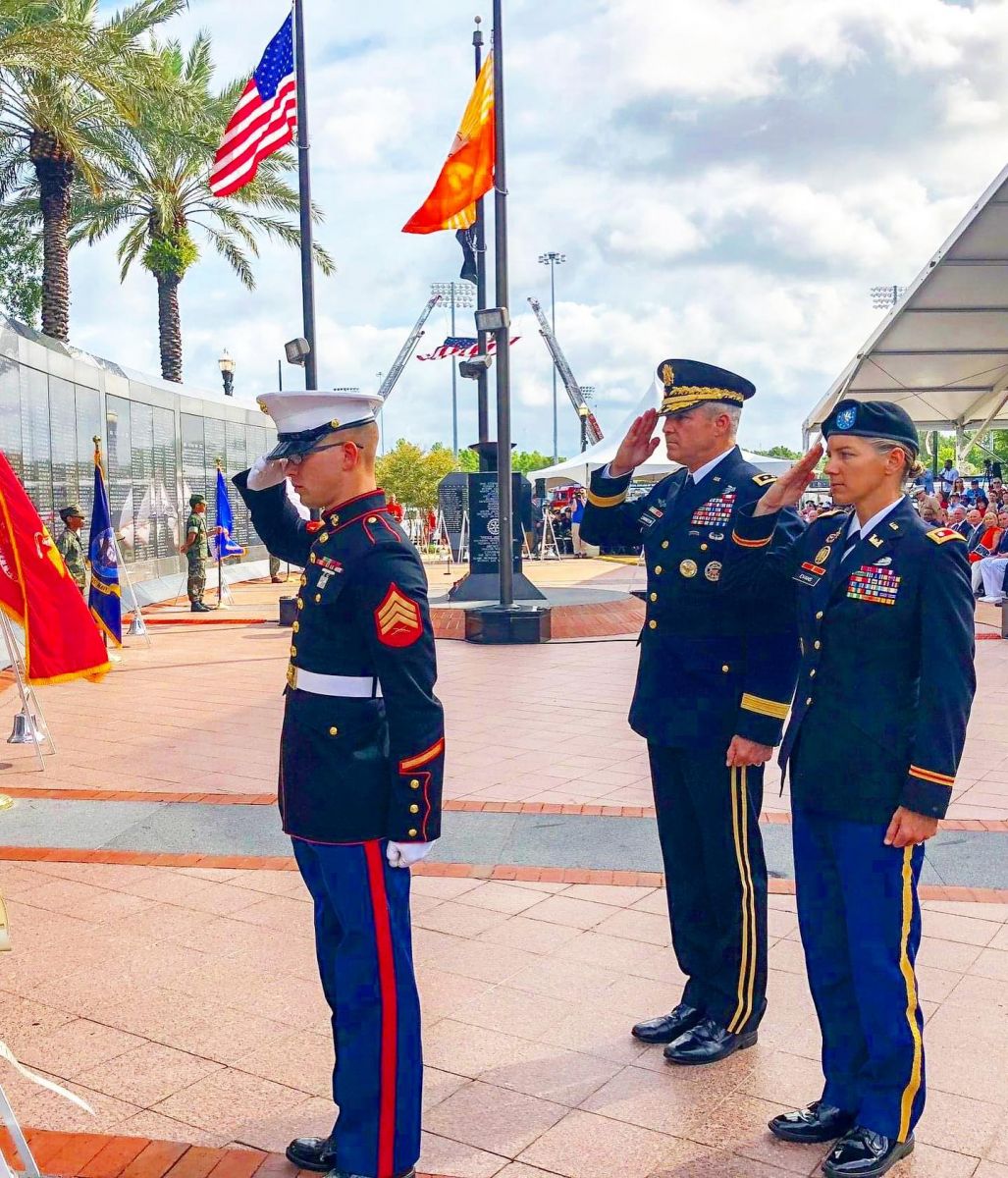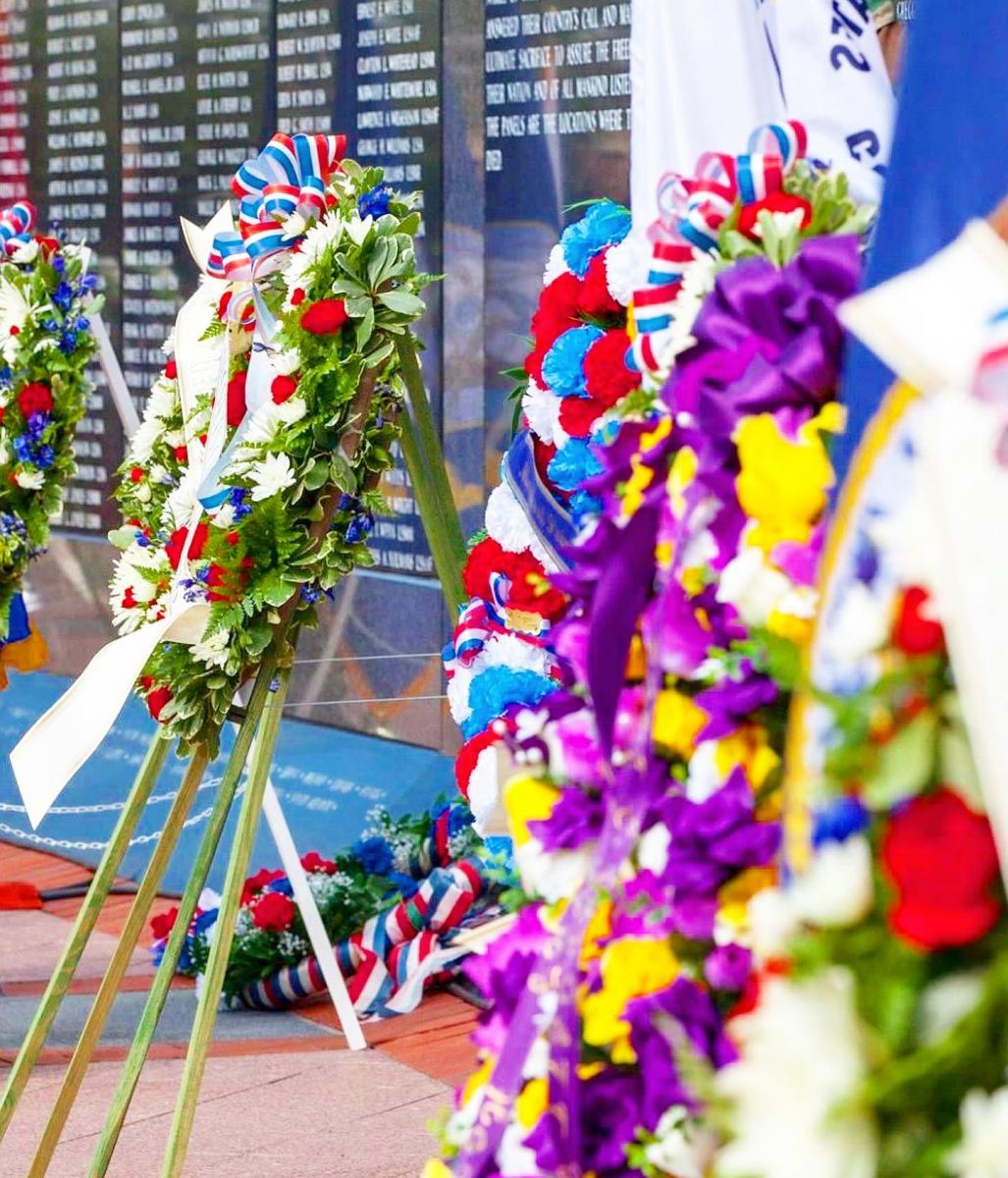 Related Articles