Cocktails, Coffee and Concerts: The Jacksonville Symphony Journeys Through The Works of Beethoven November 18 & 19
by Charles Wagoner
November 14, 2021
662 views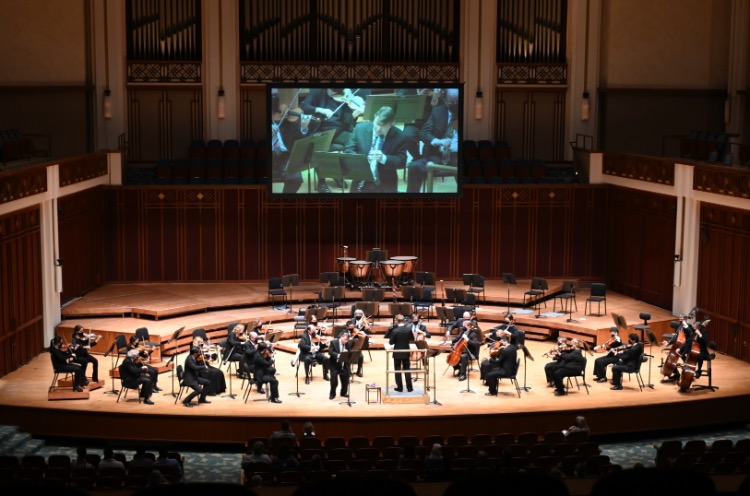 Lovers of coffee and cocktails can also enjoy a world-class concert with the Jacksonville Symphony as the orchestra takes the audience on a journey through the music of one of history's most epic composers: Ludwig van Beethoven. This concert is on both the PNC Bank Symphony in 60 Happy Hour Series and the Raymond James Coffee Series.
Classical music titan Ludwig van Beethoven wrote nine epic symphonies and five glorious piano concertos. Symphony Associate Conductor Gonzalo Farias takes you through a series of highlights from several of these works, each revealing a different face of Beethoven and his brilliance.
Dates
Symphony in 60: Thursday, November 18 at 6:30 p.m. Happy Hour starts at 5:30 p.m.

Coffee Concert: Friday, November 19 at 11 a.m. Complimentary coffee is served from 10-11 a.m.
These concerts will feature music from five of Beethoven's most beloved works:
Symphony No. 5

Symphony No. 2

Symphony No. 6, "Pastoral"

Piano Concerto No. 5, "Emperor"

Symphony No. 3, "Eroica"
This season, the Symphony is celebrating local organizations and community groups that make our community the cultural gem that it is. Each PNC Bank Symphony in 60 concert will be themed, and we hope you'll join in! This second performance in the series is celebrating our local non-profit organizations. The concert will be conducted by Symphony Associate Conductor Gonzalo Farias. Farias will be multi-tasking through a portion of the concert, both conducting and playing the piano during Beethoven's "Emperor" Piano Concerto.
The concert will take place at the Jacoby Symphony Hall in the Times-Union Center for the Performing Arts at 300 Water Street, Jacksonville, FL 32202. Tickets can be purchased at jaxsymphony.org or by calling the Symphony Box Office at
904.354.5547
Related Articles