Holiday Events and Happenings around Jax in 2021
by Nick Swantek
November 12, 2021
1430 views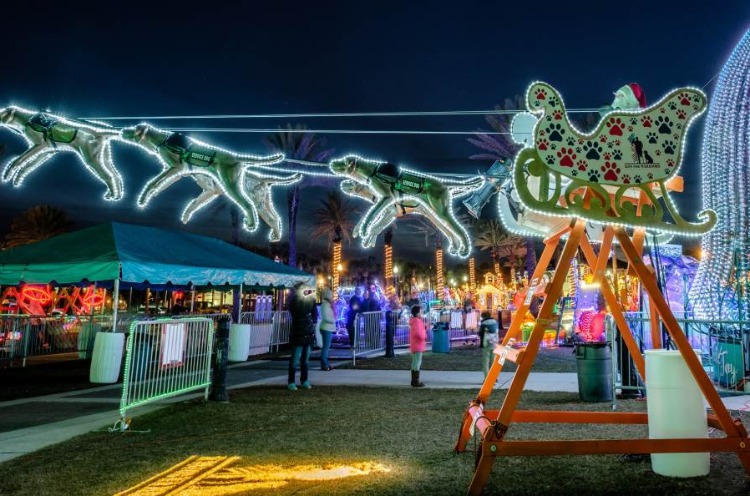 Christmas Made in the South:
This premier arts and crafts festival is held from November 26th to the 29th at the Prime Osborn Convention Center downtown. Come check out handcrafted work from some of the best exhibitors around and get your Xmas shopping done early!
Click HERE for more info!
St. Johns Town Center Holiday Spectacular:
The Town Center will transform into a holiday extravaganza starting at 2pm on November 13th:
2PM - Family activities and Silent DJ begin
2PM - Main stage performances begin
7PM - Headliner music performance
8PM - Santa arrives for the tree-lighting and Fireworks Finale
It's all happening in the Park Green in front of Maggiano's Little Italy!
Click HERE for more info!
Holiday Cupcakes at JAX Cooking Studio:
Enjoy a personal baking class with tips and tricks on how to craft the perfect Christmas Cupcake! The event is Saturday, December 11th from 2:00pm - 4:30pm.
Check out the exciting menu:
-Candy Cane Chocolate Cupcakes filled with Chocolate Ganache and Topped with Peppermint White Chocolate Buttercream.
-Gingerbread Cupcakes with Eggnog Frosting.
-Christmas Cupcakes – Chef will demo various Christmas themed frosting decorations from Christmas trees, to wrapped lights, to Santa's hat!
Click HERE for more info!
Holiday Wine Pairings Tour:
Stop by the Publix Greenwise Market in Ponte Vedra Beach, but make sure you have a safe ride home! There will be plenty of wine, paired snacks, and bottle sales for wine lovers to kick off the holiday season.
Click HERE for more info!
Jacksonville Light Boat Parade 2021
Head downtown and find a spot along the river to catch a glimpse of this riveting light parade followed by a firework show. The boats will start at the Hyatt Regency Riverfront Hotel and follow along the Northbank Riverwalk to the Fuller Warren Bridge. The parade will then cross to the south bank and follow along the Riverwalk to the Duval County School Board building.
Earlier in the day will be the 904 Pop-Up at Riverfront Plaza! Hundreds of small businesses will be participating, so come support the vendors starting at 11am. Boat parade starts at 6pm.
Click HERE for more info!
Holiday Wreath Making Workshop
Benefit the Amelia Island Museum of History by taking part in this Holiday Wreath Making Workshop at the Heirloom Yard in Fernandina Beach. All greenery, tools, and decorations will be provided!
Click HERE for more info!
Jacksonville Beach Deck the Chairs
This event will feature 40 lifeguard chairs decorated with thousands of bright lights, music, children's programs, and more. Also, be sure to catch SeaSongs, the Light & Music Spectacle! This 140 ft., one-of-a-kind, motion activated holiday sound experience will take place at 6:00pm, 7:00pm, 8:00pm and 9:00pm every weekend.
Click HERE for more info!
A Christmas Carol
Everyone knows the story! Come see the award-winning version of an all-time classic live from the Times Union Center for the Performing Arts.
Click HERE for more info!
"Dazzling Nights" at Jacksonville Arboretum & Botanical Gardens
Jacksonville Arboretum & Botanical Gardens will transform into a magical wonderland this holiday season featuring a million dazzling lights, shining forests, magical displays and beautiful sculptures during "Dazzling Nights," a family-friendly adventure that gives guests the opportunity to embark on a three-quarter-mile interactive holiday experience. The 120-acre Jacksonville Arboretum & Botanical Gardens will be transformed into a stunning holiday wonderland with lights, music and interactive elements.
Click HERE for more info!
Very Shrimpy Christmas
The Jacksonville Jumbo Shrimp are inviting families to kick off the holiday season with the fourth annual Very Shrimpy Christmas event presented by The Law Offices of Ron Sholes P.A. from 4 p.m.-7 p.m. on Saturday, December 11 at 121 Financial Ballpark. Fans can enjoy free pictures with Santa Claus, holiday crafts, vendor tables as 121 Financial Ballpark screens holiday movie classics. Concessions, holiday treats and refreshments will be available for purchase. Admission is only $5 per person.
Click HERE for more info!
Have a positive story you'd like us to share? Email me at [email protected]
Related Articles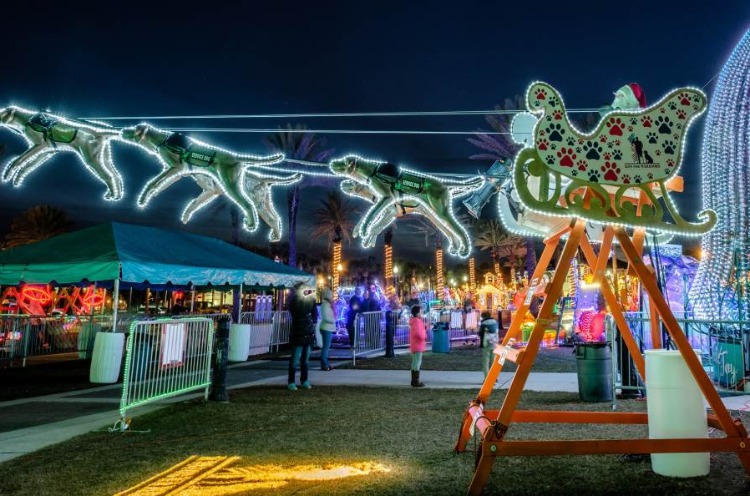 November 12, 2021
1431 views