Watch The Kentucky Derby at bestbet
by 904 Newsroom
April 28, 2021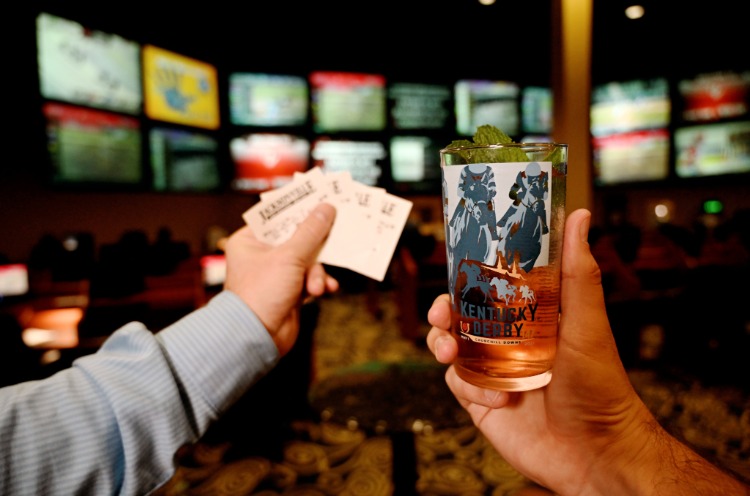 Celebrate the Kentucky Derby in style! Get ready to watch and wager on the Kentucky Derby at bestbet Jacksonville and Orange Park! Place your bets as early as Friday, April 30th right up until the race starts at 6:47pm on Saturday, May 1st. Watch the greatest two minutes in sports at bestbet's spectacular simulcast room – bringing the excitement of every race up close and personal. Enjoy wagering on the finest in racing while choosing from delicious dining options such as amazing sushi to fresh deli sandwiches, and a full-service bar. No derby party would be complete without a Mint Julep- get yours plus a limited edition commemorative 147th Kentucky Derby cup!
The Trifecta Series
Plus, don't miss the Trifecta Series- three poker tournaments are happening at bestbet Jacksonville from April 30th – May 2nd! This series starts off with "The Starter", a $1,000 No Limit Hold'em tournament on Friday, April 30th. Then, the $2,000 No Limit Hold'em Main Event will start on Saturday, May 1st and the final table will then be live-streamed on bestbetLIVE on Sunday, May 2nd. The series will then end with the appropriately named, 'The Closer', a $500 No Limit Hold'em tournament on Sunday, May 2nd. You can watch the Main Event's final table on the bestbetLIVE Twitch and YouTube channels.
The Card Player Poker Tour
Another major poker tournament series is heading to bestbet Jacksonville! The Card Player Poker Tour will be at bestbet Jacksonville from June 17th – 28th featuring eleven exciting poker tournaments including the $2,500 buy-in Main Event. bestbet Jacksonville has already held two successful tournament series this year that collectively saw more than 4,600 entries and brought in $3.3 million in prize pool money awarded across 22 events. This will be the eighth time that bestbet Jacksonville has hosted the Card Player Poker Tour and it is sure to be another well-attended event. View the full tournament schedule.
About bestbet
Get into the game at bestbet! Come experience the best in cards games, hospitality and fun at bestbet Jacksonville and Orange Park. You don't have to be a poker pro to have a great time. At bestbet there is always something fun for everyone. From poker games of all limits and easy to learn card games like Ultimate Texas Hold'em and Pai Gow to wagering on simulcast races and enjoying delicious food and drinks. Our card rooms are open Monday through Friday from 10am to 4am and twenty-four hours on Saturday and Sunday. For more information visit bestbetjax.com
Related Articles