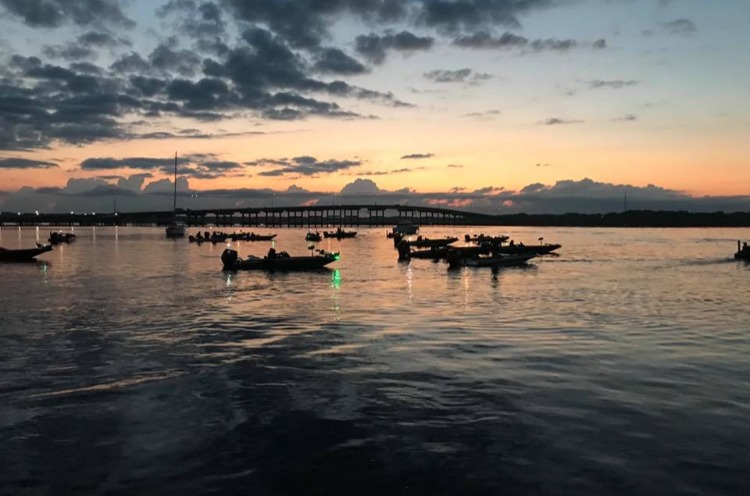 Get ready to reel in a big one for a great cause at the Wolfson Children's Hospital Bass Tournament taking place on Saturday, May 15th! You don't want to miss your chance to be part of the second-largest bass tournament in the nation!
About The Tournament
Since 1989, the Tournament has helped Wolfson Children's Hospital fund specialized treatments, lifesaving technology, and capital improvements. The Plant Facilities Department at Baptist Medical Center Jacksonville organized and launched the tournament as a vehicle to fund capital improvements and acquisition of advanced technology. From its inception, the Tournament has raised more than $5 million for Wolfson Children's. To enter or learn more visit: WolfsonBassTournament.com
Schedule of Events
Thursday, May 13 - Lads and Lasses Tournament
The Tournament kicks off with the Lads & Lasses Tournament - a competition for male/female teams only.
Friday, May 14 - VIP & Friends Tournament
Friday's Tournament highlights our sponsors and event partners. Anglers can meet the event sponsors, VIP fishermen, and hospital administrators during the weigh-in.
Saturday, May 15 - The Annual Wolfson Children's Hospital Bass Tournament
The tournament culminates on Saturday beginning at first light with the incredible launch of hundreds of fishing boat and anglers.
Boat Drawing
Plus don't miss out on your chance to win a brand new boat! Enter the drawing for a 21' 2021 Bullet Boat model 21SDC with matching tandem Boatmate trailer and Mercury 250 Pro XS outboard motor valued at $58,000. All proceeds from the drawing will benefit Wolfson Children's Hospital, helping fund life-saving equipment and technology in the C. Herman and Mary Virginia Terry Heart Institute. The drawing will be held May 22, 2021, on Facebook Live at 11 am. Enter here with a suggested donation of $10
Related Articles