Beaches Freedom Festival Returns to Jax Beach
by Joseph Cartolano
May 28, 2019
486 views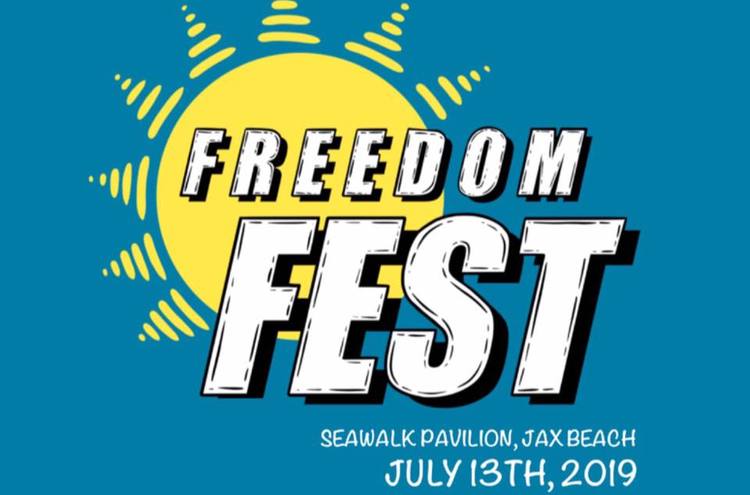 This summer, get ready for Jacksonville Beach's largest festival. The Beaches Freedom Fest returns to the Seawalk Pavillion on Saturday, July 13, 2019. Last year's festival was a great success thanks to the huge crowd who attended and who also helped benefit local veteran organizations such as Project Hero, 1st Platoon Jacksonville, Florida 4 Warriors, Woman's Army Corps Veteran's Association: Chapter 56 and Warfighters In Arms. 904 Happy Hour along with Jacksonville Beach is bringing this exciting event back to the beach so everyone can have a good time, enjoying the music and amazing food.....all for a worthy cause!
The festival will run from noon till 10pm. Music, food, games, and a Beer Garden are highlights of the festival. There will also be a beach clean up before the festival. The hot dog contest is returning to the festival with a men and women's division.
This year's music line up will be headlined by The Band Be Easy, Let's Ride Brass Band, Split Tone, Governor's Club, Julia Gulia, Kapowski and more.
For more information on getting tickets you can visit this website. http://www.beachesfreedomfest.com
We hope to see you at Jacksonville Beach's biggest festival!
Related Articles