Luke Bryan Farm Tour Recap
by Joseph Cartolano
October 7, 2014
28 views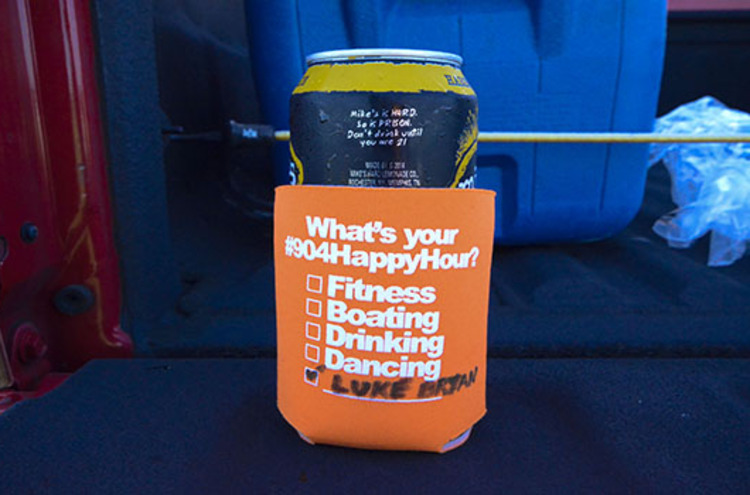 On Saturday October 4th, in Gainesville, Florida I got a chance to check out Luke Bryan's Farm Tour at Whitehurst Cattle Company. Many people came from Jacksonville and all around to see him. It was a sold out show! Luke Bryan's farm tour is the highlight of the fall season. He has been to Florida for his Farm Tour before, but his closest concerts were in Tallahassee or Valdosta, Georgia. This year he came to Gainesville so 904 Happy Hour got the chance to see him.
Luke's show started out with his opening act Cole Swindell. He is known for his songs "Hope You Get Lonely" and "Chillin It". Cole is also a songwriter for other artists such as Luke Bryan, Florida Georgia Line, Craig Campbell, Randy Houser, Scotty McCreery and Thomas Rhett. He even performed "Give Me Some of That" which he wrote for Thomas Rhett. I really enjoyed his performance and I know Jacksonville fans will be seeing him later on this month during Florida Georgia Weekend.
After Cole's performance, Luke Bryan came out and opened up with "That's My Kind Of Night". Luke Bryan came to Jacksonville for Florida Country Superfest, and many fans were blown away by him. The concert fans were excited to see him and he delivers a powerful show. He performed his best songs such as "Rain is a Good Thing", "Country Man", "Kiss Tomorrow Goodbye", "Someone's Calling You Baby", "Drink a Beer", "Do I" , "Crash My Party" and "Rollercoaster". A funny fact about his performances is that he has a habit of falling on stage during one of his songs while passing out beer cans to his fans but luckily he didn't fall during this show. Cole Swindell also came out in the middle of Luke Bryan's set to perform his song he wrote for Florida Georgia Line and Luke Bryan called "This is How We Roll". Luke Bryan ended his show with his best songs "Drunk on You" and "I Don't Want This Night To End".
For his encore he came back to perform "Play It Again" and "Country Girl (Shake It For Me)". Luke Bryan's show was awesome, and I enjoyed every minute of it. The setting for this show was unbelievable, and I would recommend everybody to come out next year for his Farm Tour in Gainesville (It has been confirmed that he will be back again next year in Gainesville!) If you didn't get a chance to see his show this year, you can plan on going next year…you won't be disappointed!
Related Articles