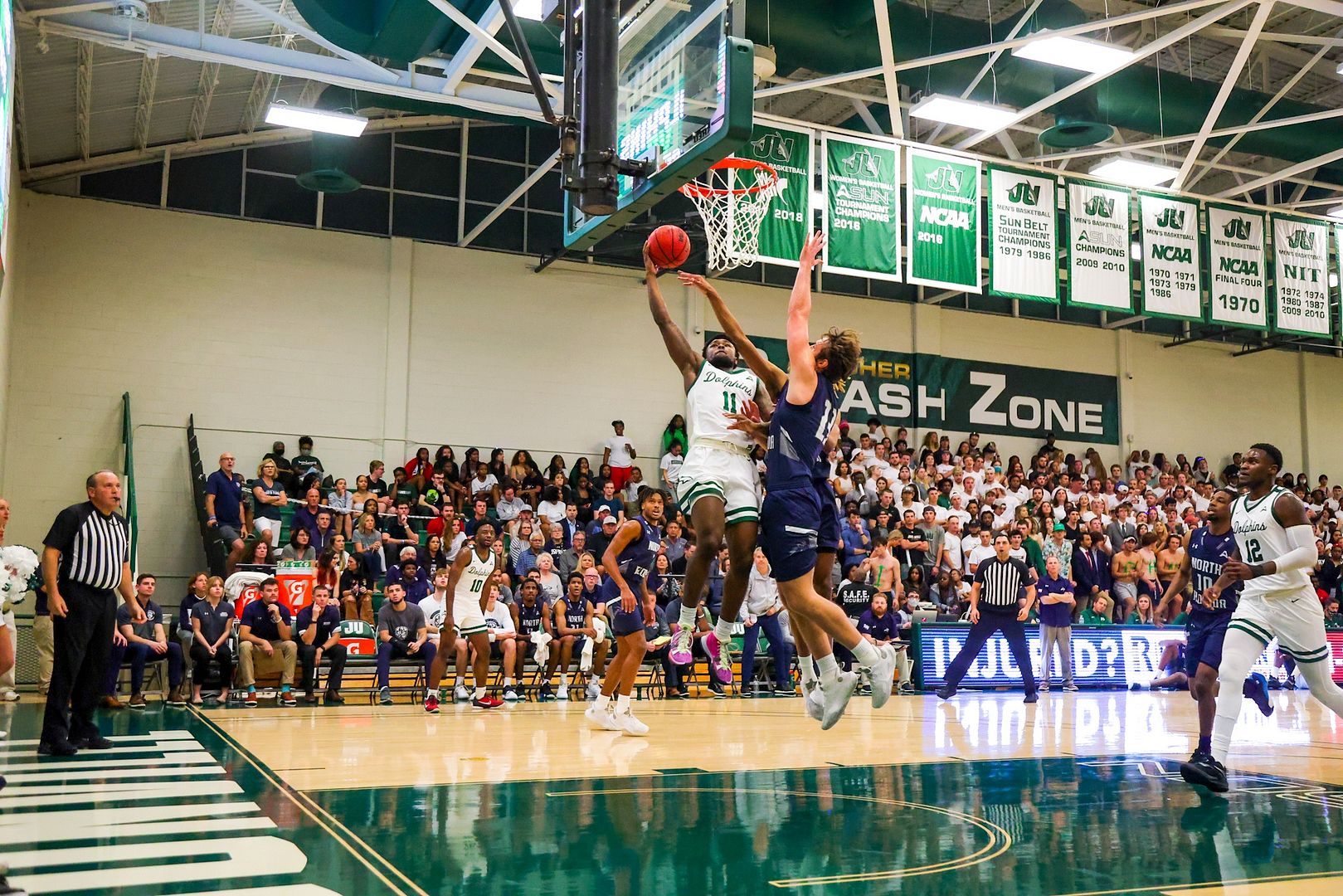 2/2 & 2/4: River City Rumble Games: UNF vs JU
2/2: The JU vs UNF game @ JU is currently sold out, but you can still be a part of the celebrations by heading to the Party at the Plaza pregame tailgate happening from 5:30-6:45pm outside of the Swisher Gymnasium!
2/4: The rivalry continues at the UNF Arena! Support the Ospreys and Dolphins again on Saturday! Head ealry to the game to experience the annual family-friendly pep rally consisting of games, bounce houses, and food trucks on the plaza. This event is free and open to the public, and they ask guests to pre-register to help estimate attendance.