121 Financial Ballpark to host Melanin Market, HBCU Heritage Classic on Feb. 18
by 904 Newsroom
February 1, 2023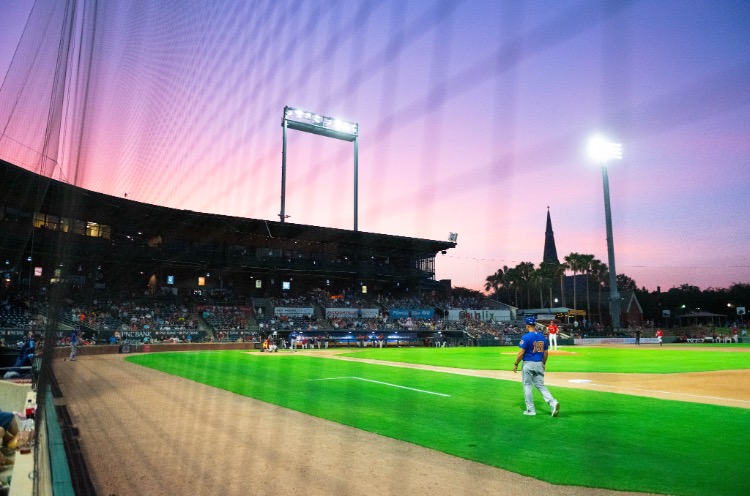 121 Financial Ballpark to host Melanin Market, HBCU Heritage Classic on Feb. 18 Melanin Market & parade precedes 2 p.m. first pitch between Edward Waters & LeMoyne-Owen
JACKSONVILLE, Fla. – As part of the club's Black History Month celebration, the Jacksonville Jumbo Shrimp are bringing the Jax Melanin Market to 121 Financial Ballpark on Saturday, February 18 in advance of the HBCU Heritage Classic. The 2 p.m. first pitch between HBCU institutions Edward Waters University and LeMoyne-Owen College will be preceded by a Black History Month parade and the Jax Melanin Market beyond the left field wall.
"We are excited to tie the HBCU Heritage Classic with the Jax Melanin Market, our partner for each of our Black History Month events," said Jumbo Shrimp executive vice president/general manager Harold Craw. "We welcome those in the community, as well as the fans, alumni and supporters of both Edward Waters and LeMoyne-Owen to not only enjoy a great baseball game, but also support the many minority-owned businesses and services that make up the Jax Melanin Market."
General Admission Seating Bowl tickets for the High School Heritage Classic are available for $8 per person, and are on sale now via this link. For group tickets, please contact the Jumbo Shrimp at (904) 358-2846.
The Jax Melanin Market, founded in 2018, is partnering with the Jumbo Shrimp for all of the club's Black History Month programming. The Jax Melanin Market creates a platform that highlights minority-owned businesses' products and services and provides a setting for fellowship with customers and the community.
To learn more about the Jax Melanin Market, please visit here
Coming off the school's second national championship in winning the 2022 Tyson Foods Black College World Series last season, Edward Waters University was picked No. 1 in this year's initial Black College Nines HBCU poll. The school's rich baseball history includes baseball pioneer Buck O'Neil, who attended the school before playing and managing in the Negro Leagues, became Major League Baseball's first Black coach and first Black scout and later founded the Negro Leagues Baseball Museum in Kansas City. O'Neil was inducted into the National Baseball Hall of Fame in Cooperstown in 2022.
ABOUT THE JUMBO SHRIMP: The Jacksonville Jumbo Shrimp offer affordable family fun at 121 Financial Ballpark. Their inaugural season garnered the Southern League's Don Mincher Organization of the Year, Promotional Trophy and Jimmy Bragan Executive of the Year, won by general manager Harold Craw. The club added its second Promotional Trophy in three years following the 2019 season. The 2021 season marked the return of Triple-A baseball in Jacksonville. To experience the excitement with the terrific value of ticket and group options, call the Jumbo Shrimp at (904) 358-2846 or visit here