Veg Fest This Saturday
by
November 8, 2013
1296 views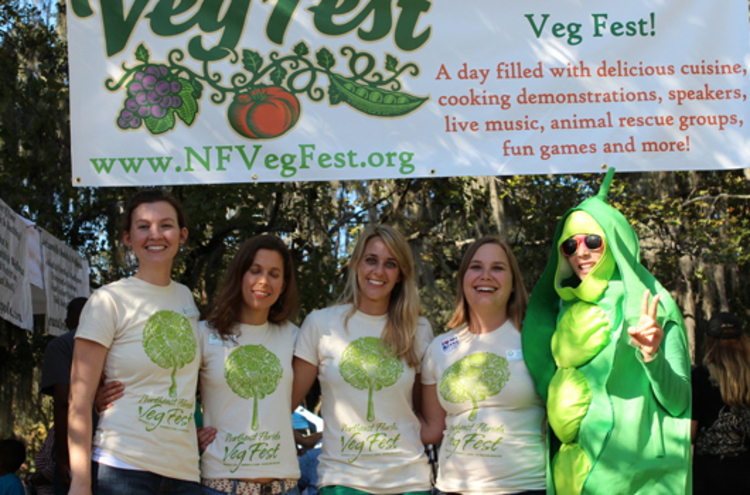 This Saturday is Veg Fest at Riverside Park. The day-long event will feature live music, dynamic speakers, cooking demonstrations, beer garden, kids' zone, pie-eating contest, exceptional freebies, raffles, scavenger hunt and much more!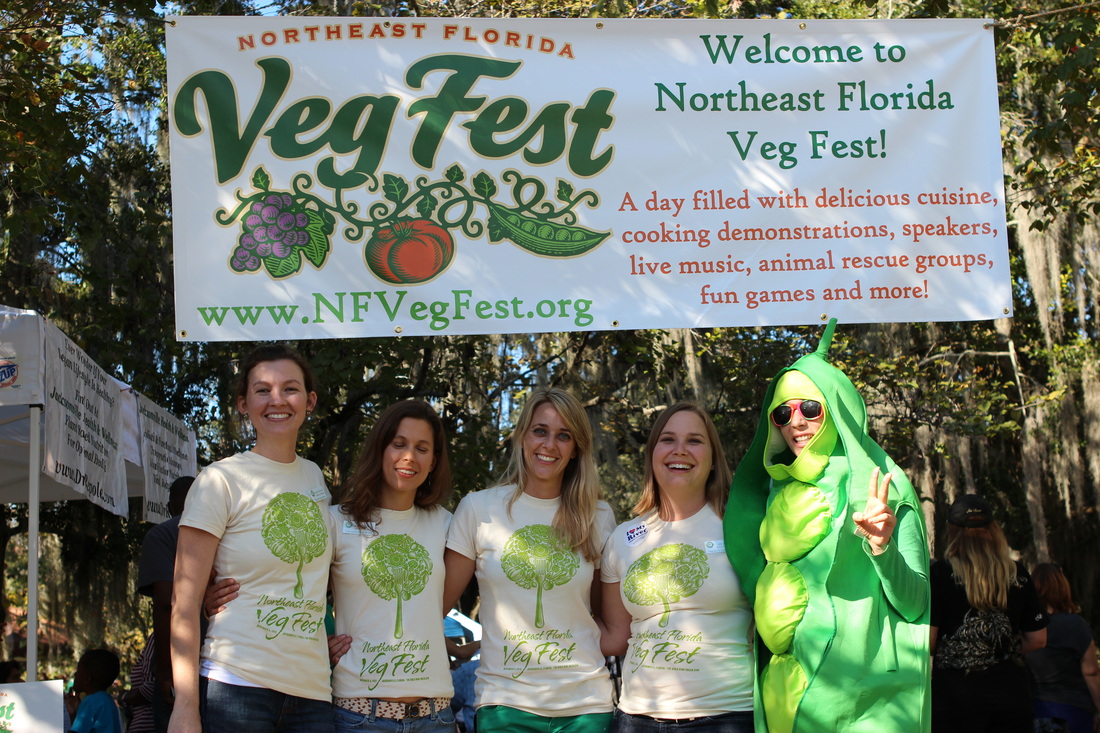 Music Stage:
10:00 AM - Sonic Thieves
11:00 AM - The Lifeforms
12:00 PM - Pie-Eating Contest
12:30 PM - Jahmen
1:30 PM - Cougar Barrel
2:30 PM - Danka
3:30 PM - Poor Richards Picture The Lifeforms Picture Jahmen Picture Cougar Barrel Picture Danka Picture Poor Richards
Cooking Demos:
11:00 AM - Community Loaves, Meredith Corey-Disch: Hows and Whys of Sourdough Bread
12:00 PM - Food For Life, Heather Borders and Mimi McGee: Easy Black Bean Chili and Pumpkin Smoothie
1:00 PM - Whole Foods, Heather Olsen: Vegan Mushroom "Caviar" & Cashew Sour Cream on Garlic Pepper Multigrain Toast Points, as well as Romesco Sauce with Brown Rice & Flax Crackers
2:00 PM - Shakti, Carrie Zarka Dooley and Jill Mullins: Organic Raw Vegan Apple Cobbler Cups
3:00 PM - Fresh, Jason McDonald: Healthy with Protein
4:00 PM - Jacksonville Health and Wellness, Heather Repole and Francesca Taylor: Green Smoothie, Eggless Egg Salad and Raw Pasta
Speakers:
11:00 AM - Trisha Howell, MSH, RD, LD/N, HHC, Smart Wellness
12:00 PM - Marc Wisdom, Springfield Brew Crew
1:00 PM - Elizabeth Olsen, Olsenhaus Pure Vegan
2:00 PM - Paul Shapiro, Humane Society of United States
3:00 PM - Carly Asse, Unsupersize Me
4:00 PM - Patricia Davis, Silver Needle and Thread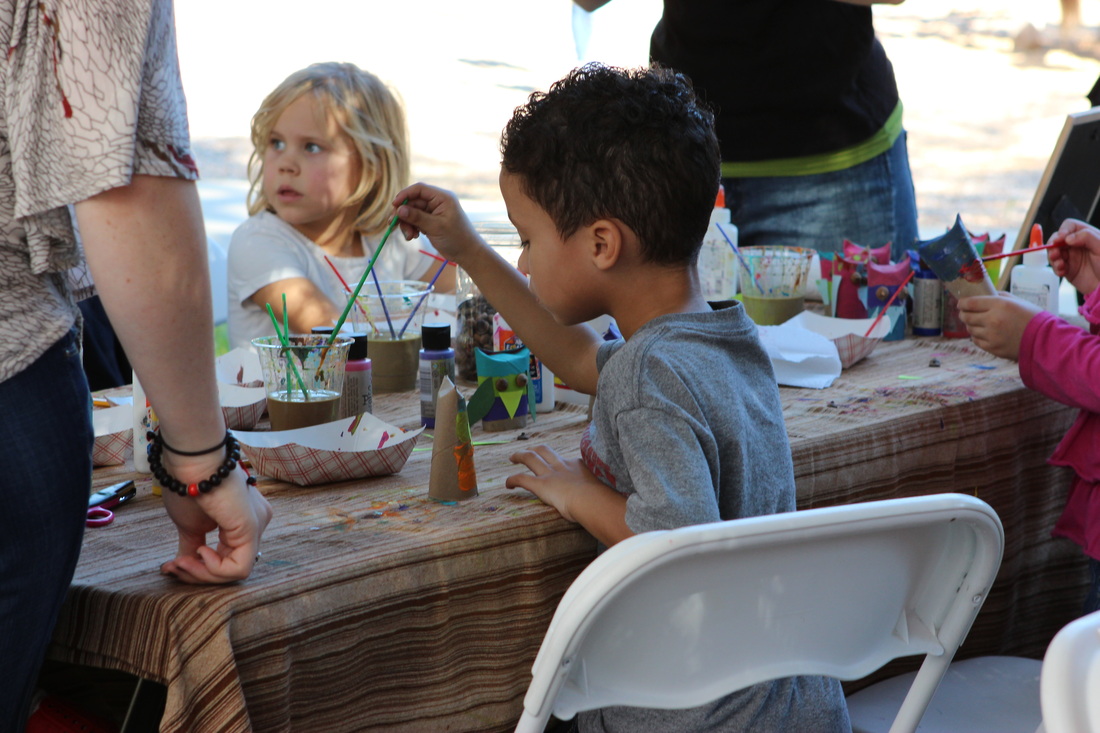 Kids Zone:
10:15 AM - Yoga for the Youth by Ananda Kula
11:00 AM - Reduce the Alien presentation
11:45 AM - Yoga for the Youth by Ananda Kula
12:30 PM - Bendy Bodies class by Arch Pilates
1:15 PM - Yoga for the Youth by Ananda Kula
2:00 PM - Meredith Rae Woodard- Children's Singer and Songwriter; Her new CD is "Dance in the Rain"
3:00 PM - YogaKids with Jackie Stanley Morrison
3:30 PM - Boom Science Green Energy Show
They will also have 3 great eco-friendly crafts, an organic bubble station, soy paint station, and face painting all for FREE. There will be a large blow up slide that is pay-to-play $5 for an all-day wrist band in a separate area.
Related Articles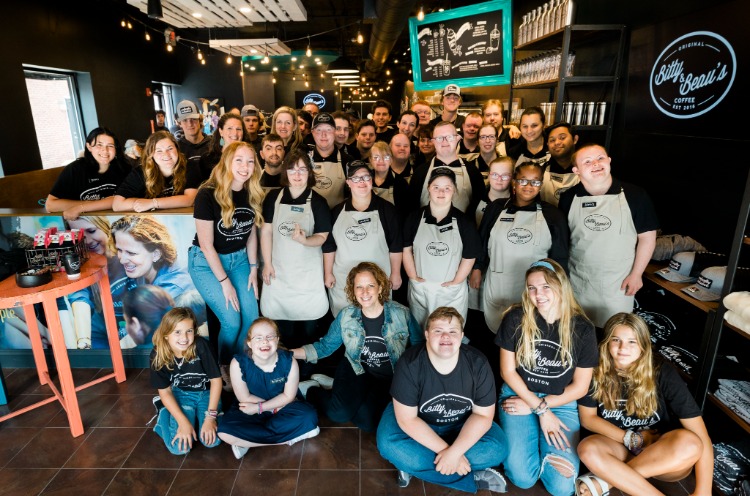 November 21, 2022
1219 views