Unveiling of New Hispanic Heritage Mural By Whitney Perez To Kick Off Hispanic Heritage Month, September 15 – October 15, 2021
by Charles Wagoner
September 15, 2021
91 views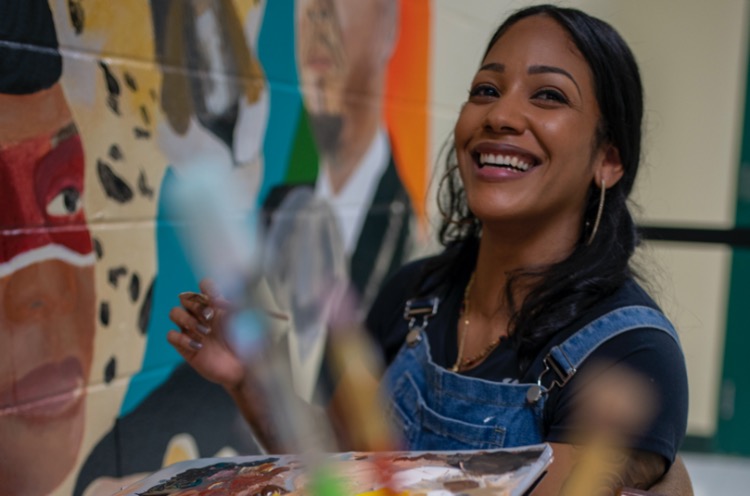 A new, original, hand-painted mural by Northeast Florida regional artist, Whitney Perez, is being unveiled Tuesday, Sept. 14 at 5:30 p.m. at Alfred I. duPont Middle School in an art dedication ceremony taking place the eve of Hispanic Heritage Month. This artwork was underwritten by a grant to the Cultural Council of Greater Jacksonville from the Jacksonville Jaguars Foundation, in partnership with Duval County Public Schools and the First Coast Hispanic Chamber of Commerce. Project development and management was provided by the Public Art Director for the City of Jacksonville, Jen Jones Murray, under the facilitation of the Cultural Council.
"It's been a pleasure for the Jacksonville Jaguars Foundation to work with the Cultural Council's Art in Public Places department, DCPS, and the First Coast Hispanic Chamber of Commerce to help create this important public art installation," said Adriel Rocha, Director, Jaguars Foundation and Community Impact for the Jacksonville Jaguars Foundation. "It's a great kickoff to our month-long celebration of our growing Hispanic community, living and thriving in Duval County,"
"At Alfred I. duPont Middle School International Business & World Language Academy, we promote the study of world language as a means of equipping students to become linguistically and culturally competitive in a growing global economy," said Alfred I. duPont Middle School Principal, Marilyn Barnwell. "duPont offers a Dual Language program in Spanish where students receive more than 50% of instruction in Spanish. Our Dual Language students achieve academic excellence in both English and Spanish and are prepared for success in college or career in a culturally diverse world. Our new mural is a beautiful acknowledgement of our global programs, and we are delighted for our students to enjoy its vibrancy."
"I am honored to experience this moment in our district during a school year with so many challenges," said Ingrid Carias, Director of ESOL, World Languages, and Dual Language "Many students attending Dupont Middle are originally from Honduras, Guatemala, Brazil, Republica Dominicana, Nicaragua, Puerto Rico, Venezuela, Cuba, Mexico, Colombia, Ecuador, and El Salvador - the 12 Hispanic countries represented at our school. This mural is going to empower our students to embrace their own culture and language. It will bring unity and encourage collaboration between our multilingual learners, create a positive, diverse school culture, and give our Hispanic students and their families a sense of pride and ownership."
The mural was designed for duPont Middle School through an open call-to-arts and won by Jacksonville artist Whitney Perez. The artwork's intention is to celebrate Hispanic heritage in all Latin American countries, and that students, regardless of their Hispanic heritage, feel identified and represented. Further, to demonstrate appreciation for Hispanic heritage enrichment within the cultural fabric of our nation. Hispanic Heritage Month is an opportunity to honor, celebrate, and thank prominent Hispanic Americans for their many contributions to the country and culture here in the United States, and this was considered in the design of the artwork. And last, to instill a sense of pride in Duval County's important, Hispanic-Latin community.
"It is with great honor we continue to advocate and enhance the voices of the Hispanic community and Hispanic business in Jacksonville", said First Coast Hispanic Chamber of Commerce president, Monica Hernandez. "We are grateful for the partnership of the Cultural Council of Greater Jacksonville and the sponsorship and support of the Jacksonville Jaguars Foundation."
About the Jacksonville Jaguars
The Jacksonville Jaguars is a professional football team, one of 32 member clubs of the National Football League (NFL), aligned in the South Division of the American Football Conference (AFC). Founded on Nov. 30, 1993, the team began play as an expansion team in 1995 and will compete in its 27th season in 2021. The team is owned by Shahid Khan, who purchased the franchise in January 2012. The club plays its home games at TIAA Bank Field, located near the St. Johns River in downtown Jacksonville, Fla. Since their inaugural season in 1995, the Jaguars have won three division titles and made seven playoff appearances, playing in 14 postseason games. Learn more jaguars.com.
About Duval County Public Schools
Duval County Public Schools is the 20th largest school district in the nation, educating more than 105,000 students in over 150 schools. Its mission is to provide educational excellence for every school, in every classroom, for every student, every day. Visit duvalschools.org to learn more.
About the First Coast Hispanic Chamber of Commerce
The FCHCC's mission is to positively impact the regional economy by creating value, promoting and facilitating the success of Hispanic-owned businesses, and by engaging the community at large. This is accomplished in four ways; maintaining our Hispanic heritage through educational endeavors, promoting business opportunities through networking events and workshops, advancing the welfare and growth of Hispanic businesses by encouraging a unification across our distinct Hispanic cultures, and supporting and recognizing Hispanic achievement throughout Florida's First Coast. For more information, please visit fchcc.com.
About the Artist – Whitney Esther Perez
Whitney Esther Perez is a self-taught Afro-Latina/Puerto Rican artist born in New Jersey and currently residing in Jacksonville, Florida with her husband. She comes from a family of creatives who always supported her artistic endeavors and interests. Whitney began to experiment with oil painting at an early age and fell in love with this medium. After serving the United States Navy, where she worked as a mechanic engineer, she received her Associates Degree in Applied Science and worked in dentistry. Now following her passion to connect community through art, Whitney is a member of the Cummer Museum team and enjoying a flourishing, fine art painting career. Learn more whitneyestherfineart.com.
About the Cultural Council of Greater Jacksonville
Founded in 1971, the Cultural Council of Greater Jacksonville is a non-profit organization responsible for igniting the creative economy of our region by providing three pillars for community success. It manages and facilitates the City of Jacksonville's Cultural Service Grant Program, regranting $3 million plus annually from the City to our community's critically needed arts and culture organizations. It facilitates the City of Jacksonville's Public Art program, known as Art in Public Places, a department project-managing the development and delivery of permanent works of public art throughout Duval County with an average total value of $1.5 million per year. The Cultural Council also supports individual artists by offering career advancement workshops, grant writing courses, and professional networking events, as well as financial opportunities including participation in the Art in Public Places program, access to artist grants, and connection to collectors through pop-up art galleries. The mission of the Cultural Council of Greater Jacksonville is to enrich life in Northeast Florida by investing in arts and culture. Learn more, culturalcouncil.org.
Related Articles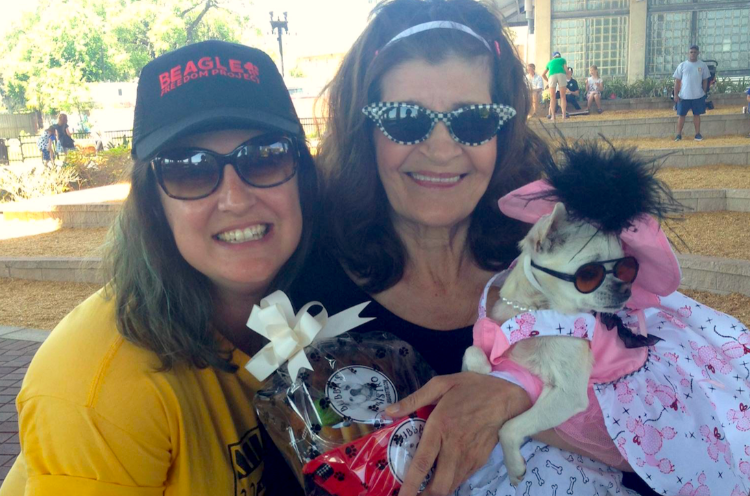 September 22, 2021
281 views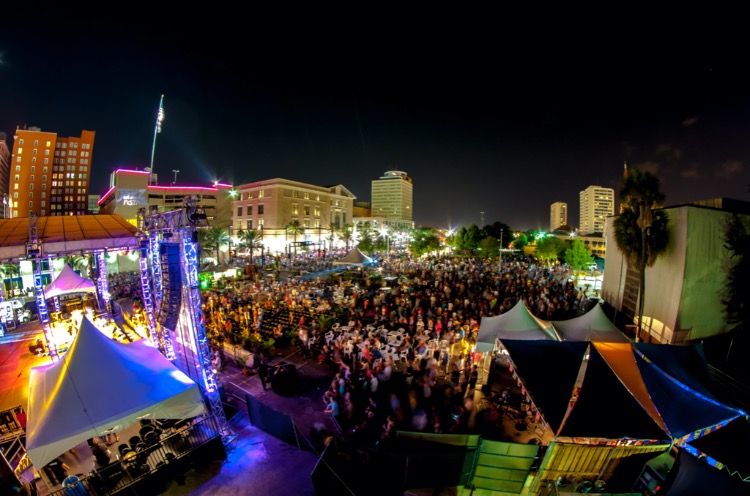 September 21, 2021
370 views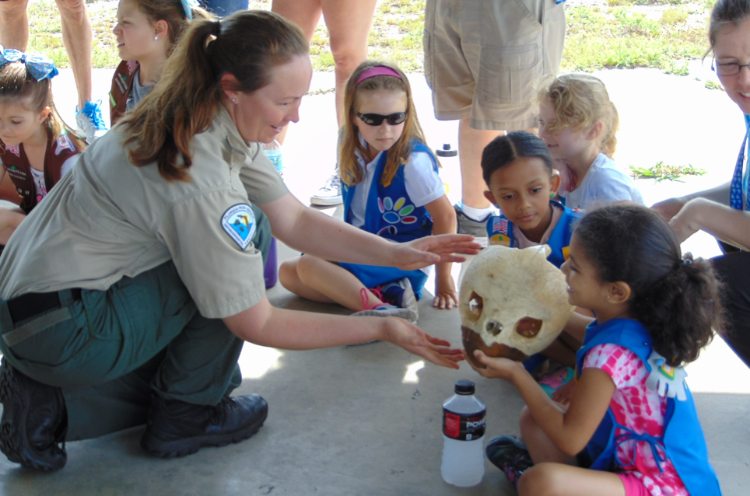 September 21, 2021
43 views