Transportation Solution from Jax Beach to Downtown - Jax Connector
by
November 20, 2013
1378 views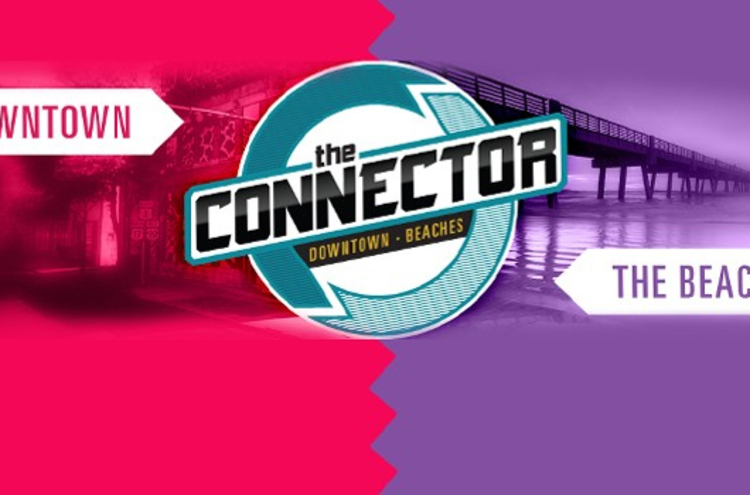 Jacksonville needs your help to bring The Connector to life. Help to connect the community through this no-risk funding campaign!
Q: What is The Connector?
This is simple. Together we can provide an easy, reliable, fast and affordable transportation solution to connect two thriving areas in Jacksonville. The Connector will provide private buses to both Downtown and the Beaches. Two luxury buses will run on a continuous schedule leaving each location, every hour on the hour, from 7 pm to 2 am Friday and Saturday nights with room for expansion. You'll be able to make reservations in advance through Jax Connector or by walking up. The cost will be $5 one-way and $8 round-trip payable via cash or charge. The ride will be a straight shot from point A to point B and trip duration is approximately a 30 minute ride.
Q: I love Jacksonville, but will this work? And why do you need $100K?
Private transportation systems are proven all over the world. This is our opportunity to step up when resources have not been provided at the growth rate of our community. That in mind, there are key barriers to implementation: cost and adoption.
Cost. We're hoping you can help on that one. Donations will allow us the initial funds to purchase two luxury buses and operating expenses for first three months (operating expenses include insurance, drivers, gas, etc.). After the first three months, we'll be a fully functional and operational entity to service you and the community.

Adoption. The teams behind The Connector are committed to ensure this baby gets the nourishment, exposure and love it needs for longevity. The Connector is the spawn of a collaboration from Void and The Elbow who each have established media channels in place as well as executing large scale projects with logistical needs.
The challenge we face is connecting the thriving environment and energy of Jacksonville. How do we set ourselves up for long-term success? The passion and love are there. We need more mass transit options to support both the people of our community as well as the businesses to get there.
This is bigger than getting a safe, fast and affordable ride from Downtown to the Beaches and Beaches to Downtown. We're lucky to live in this community and The Connector project can showcase that when our community comes together, we can better our lifestyle, perspective and approach to issues.
So help "Fill the Tank" by becoming a donor today!