Sandlot JAX Fitness Festival Returns to Metro Park April 21-23
by 904 Newsroom
April 19, 2023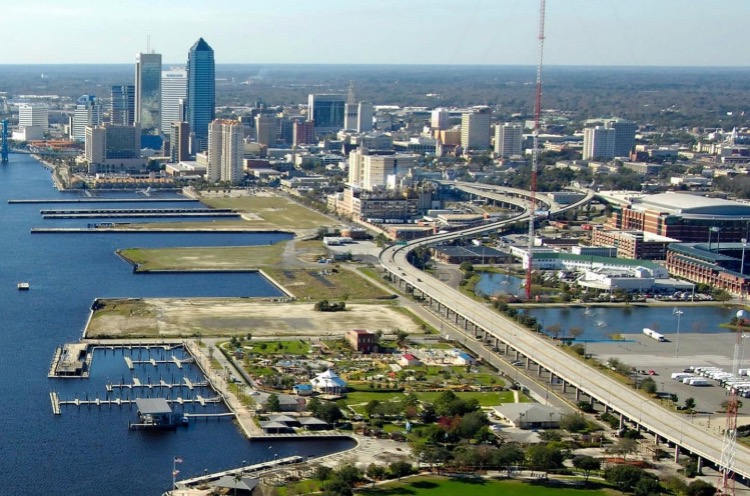 Leading Fitness Brands, Thought Leaders, and Trainers Come to Downtown Jacksonville for a weekend of fitness, fun, and sun
Jacksonville Beach, FL – (February 16, 2023) This April, GORUCK will return as the Premiere Sponsor of the Sandlot JAX Fitness Festival to be held at Metropolitan Park April 21-23, 2023. The outdoor fitness festival is expecting 5000 attendees throughout the weekend who will be given an unparalleled experience by way of Fit Talks from world-renowned speakers, unlimited access to fitness classes and courses, LIVE music, an Obstacle Course for adults and kids, 50+ vendors, food trucks, LIVE Music and an exclusive VIP Experience from Party Shacks, sponsored by Mamitas Tequila Seltzer.
Keynoting the Fit Talk Speaker Series is Sebastian Junger, #1 New York Times Bestselling author of The Perfect Storm and Tribe. Sebastian is an award-winning journalist and contributing editor to Vanity Fair. Other speakers include: Don Faul, CEO of CrossFit and Force Recon Marine, Melissa Urban, founder of The Whole 30, Michael Easter, best-selling author of The Comfort Crisis, Miranda Alcaraz, founder of Street Parking, Ebenezer Samuel, Fitness Director of Men's Health, and many more.
Fit Talks are just one experience attendees can expect at Sandlot JAX. Starting at 3 pm on Friday and 9 am on Saturday and Sunday, the bowl of Metro Park will be the epicenter for fitness classes, yoga and breathing sessions, ice baths, CrossFit workouts, and GORUCK Challenges. Dozens of industry leaders will be activating throughout the weekend, including Rogue, BUBS Naturals, Savage Race, Street Parking, XPT, ROKA, RTIC, Wounded Warrior Project, US Army, 1st Phorm, Ten Thousand, Uncharted, Kreatures of Habit, and more.
The culmination of Sandlot JAX will take place on Sunday, April 23 with the semi-finals of the GORUCK Games, beginning at 11:30a. 30 male and female athletes will be tested across a broad array of activities to ensure well-rounded strength, agility, and endurance. Winners will be crowned on Sunday, April 23 at 3 pm.