Rock & Roll Supergroup Sammy Hagar & The Circle return to The St. Augustine Amphitheatre for two nights on Tuesday, June 1 and Wednesday, June 2, 2021
by 904 Newsroom
April 6, 2021
2320 views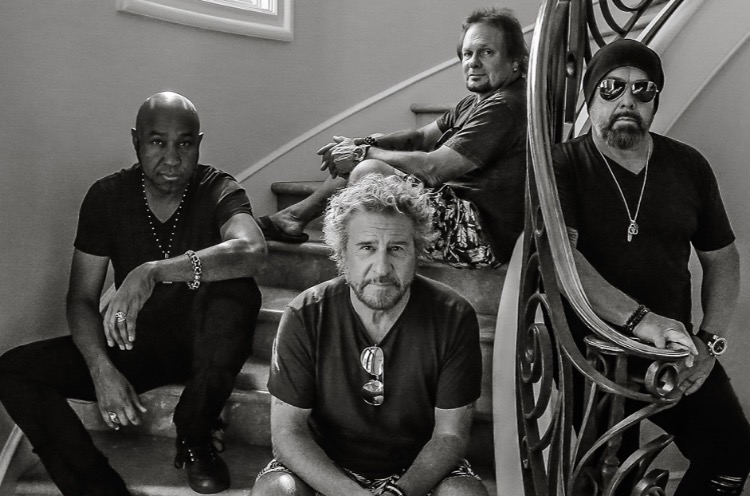 The St. Augustine Amphitheatre is thrilled to announce that rock & roll supergroup Sammy Hagar & The Circle will return to The Amp for two nights on Tuesday, June 1 and Wednesday, June 2, 2021 for a limited-capacity concert with distanced seating. Enhanced safety measures and protocols are in place, including contactless digital ticketing, face covering requirements, and mobile ordering for concessions. Tickets for Sammy Hagar & The Circle go on sale Friday, April 9 at 12:00pm at the venue Box Office or online at Ticketmaster.com.
For almost forty years, Sammy Hagar has been one of rock music's most dynamic and prolific artists. From breaking into the industry with the seminal hard rock band Montrose to his multiplatinum solo career to his ride as the front man of Van Halen, the "Red Rocker" has set the tone for some of the greatest rock anthems ever written with songs like "I Can't Drive 55," "Right Now," and "Why Can't This Be Love." He's earned the highest respect of the music industry with a Grammy Award and induction into the Rock and Roll Hall of Fame alongside Van Halen and is currently on his fourth platinum run with the supergroup Chickenfoot. Along his journey, Hagar has also become a dedicated philanthropist, a New York Times best-selling author and auspicious entrepreneur.
Formed in 2014, the acclaimed supergroup featuring Rock & Roll Hall of Fame inductees Sammy Hagar and bassist Michael Anthony, drummer Jason Bonham and guitarist Vic Johnson, quickly established themselves as one of the most emphatic and exciting live acts on tour today, seamlessly ripping through career-spanning hits from Montrose, Van Halen, Sammy Hagar and The Waboritas and Led Zeppelin. Their debut album, Space Between, was released in 2019 and entered the U.S. Billboard 200 chart at #4and debuted at #1 on four Billboard charts including: #1 -Top Album Sales, #1 -Top Rock Albums, #1 -Hard Rock Albums and #1 - Independent Albums. The band toured throughout 2019 in support of the album, earning universal praise from fans and critics alike.
The Circle kicked off 2021 with the release of Lockdown 2020, an album collection of their massively popular Lockdown Sessions featuring raw and raucous compact covers of classic hits that they'd jammed to backstage but never planned to record. Recorded remotely by each bandmember during the Covid-19 stay-at-homes, the digital music videos which include hits like The Who's "Won't Get Fooled Again," Bob Marley's "Three Little Birds, "AC/DC, "Whole Lotta Rosie" and David Bowie's "Heroes" had already reached an online audience of more than 30 million before the album's release.
Tickets for Sammy Hagar & The Circle go on sale Friday, April 9 at 12:00pm at The St. Augustine Amphitheatre Box Office and online at Ticketmaster.com. Tickets are sold in pre-configured pods (groupings) ranging from two to six seats per pod. Each pod is at least six feet from one to the next, and all seats within the pod must be purchased together. Additionally, all tickets are digital. The St. Augustine Amphitheatre Box Office will be open on Fridays from 10:00am-6:00pm and Saturdays from 8:30am-12:30pm, and will only accept payment via debit or credit card.
Related Articles