Eclectic Rock Band Yacht Rock Revue to take the stage at The St. Augustine Amphitheatre on Saturday, May 15, 2021
by 904 Newsroom
April 5, 2021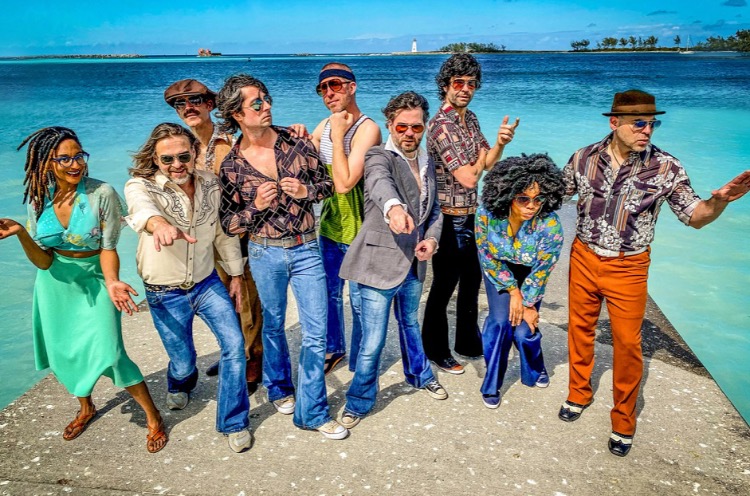 The St. Augustine Amphitheatre, in partnership with Adams Entertainment, is pleased to announce that eclectic rock band Yacht Rock Revue will perform at The Amp on Saturday, May 15, 2021 for a limited-capacity concert with distanced seating. Enhanced safety measures and protocols are in place, including contactless digital ticketing, face covering requirements, and mobile ordering for concessions. Tickets for Yacht Rock Revue go on sale Friday, April 9 at 12:00pm at the venue Box Office or online at Ticketmaster.com.
What is left for Yacht Rock Revue to prove? This top-notch group of musicians has already rocked onstage with John Oates, Eddie Money (RIP), and both versions of the band Player. They've trademarked the term "yacht rock," both metaphorically and literally (U.S. Registration Number 3834195). From humble beginnings in a basement, touring in partnership with Live Nation and Sirius XM, they now headline sold-out shows across the country, from Webster Hall in New York to the Wiltern in L.A. While rising from bars to amphitheaters, they've ticked every box on the Rock Star Accomplishments bingo card. Except for one: Writing and singing their own songs.
Yacht Rock Revue's first original record is ten songs inspired by the smooth sounds of the Seventies and Eighties. They've brazenly titled it Hot Dads In Tight Jeans – forgive them for bragging, but that's what they are – and it returns Yacht Rock Revue to their roots in original music.
"I had a midlife crisis. That's why we made this album," says Nick Niespodziani, the group's singer, guitarist, and spiritual leader. "Everyone in the band is a dad now, so we needed to make this happen, before we become grandpas. I've sung 'Escape' by Rupert Holmes at least a thousand times, and if that isn't paying your dues, I don't know what is."
Yacht Rock Revue began in the least-yachtiest of states, 2,000 miles from breezy Marina del Rey. Niespodziani and Pete Olson met in the fourth grade in suburban Indiana, went on to Indiana University in the late Nineties, formed the band Y-O-U, then escaped – Rupert Holmes reference intended – to Atlanta. One night, Y-O-U tucked their tongues deep in their cheeks and played a show of Yacht Rock songs. The rowdy (a nice way of saying drunk), sold-out crowd loved it.
Hot Dads In Tight Jeans is as plush and shiny as Kenny Loggins' beard. And YRR are already dropping these new songs into their sets, to great response from longtime fans who are thrilled to hear new smooth. While others in YRR's position stick with the tried-and-true, Niespodziani hopes the album will let them welcome aboard new fans, too. To paraphrase a notable mariner... they're gonna need a bigger yacht.
Tickets for Yacht Rock Revue go on sale Friday, April 9 at 12:00pm at The St. Augustine Amphitheatre Box Office and online at Ticketmaster.com. Tickets are sold in pre-configured pods (groupings) ranging from two to six seats per pod. Each pod is at least six feet from one to the next, and all seats within the pod must be purchased together. Additionally, all tickets are digital. The St. Augustine Amphitheatre Box Office will be open on Fridays from 10:00am-6:00pm and Saturdays from 8:30am-12:30pm, and will only accept payment via debit or credit card.
Related Articles