Palatka's Blue Crab Festival Returns With Music, Food & Fun This Memorial Weekend
by 904 Newsroom
March 29, 2023
3596 views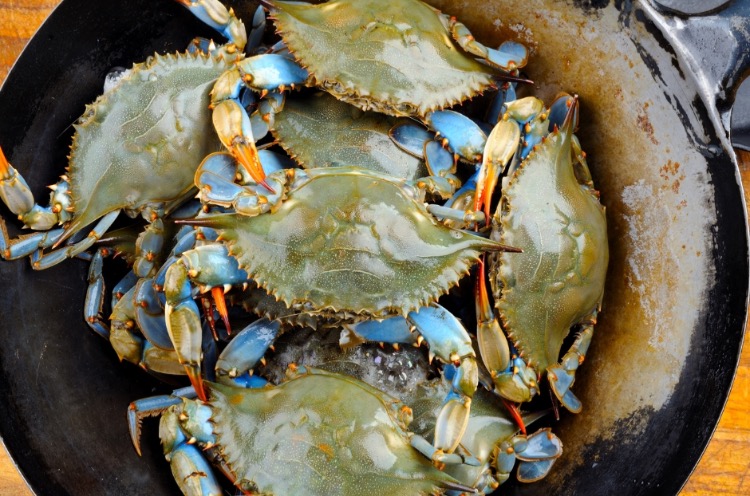 Throw your claws up in the air for three days of blue crab fun in historic downtown Palatka
PALATKA, Florida (March 29, 2023) – Palatka's iconic Blue Crab Festival has been bringing crab and family fun to the downtown waterfront for almost thirty years. This year's festival will kick off Friday, May 26th and run through Sunday, May 28th and will feature a jam-packed schedule of entertainment. Festival headliners include Molly Hatchet, whose hits include "Flirtin' With Disaster" and "The Rambler," Sugarhill Gang, who brought hip hop to the billboard charts with "Rapper's Delight," and the Ying Yang Twins, a rap duo known for their hits "Salt Shaker" and "Halftime," as well as their collaborations with the likes of Britney Spears and Lil Jon. Sunday, May 28th is "Local Day" and will feature two local bands that were selected by fans on social media.
"This year we're really excited to have some great acts, including the AFC South Champions Jacksonville Jaguar D Line and Jags safety Andre Cisco with his new music project, Deeski Montana & Friends," shares Jeanetta Cebollero. "We're also introducing a Rooftop VIP experience on Friday and Saturday nights. Tickets include an open bar, some swag, our awesome Blue Crab shirt, and the opportunity to meet our headlining groups. These tickets are limited and they're going to go fast!"
The Palatka Blue Crab Festival will feature music at multiple venues, including a craft beer tent, as well as vendors, food trucks, games, activities, the Gatorland Waterski Deluxe show on the St. Johns River, a waterslide, and more. All performances are free. The VIP rooftop experience is a ticketed event. Tickets may be purchased here. Blue Crab Festival t-shirts are available for presale here. Event sponsors include The Law Offices of Ron Sholes, the City of Palatka, Barwick Banking Company, Beck Auto Group, Ancient City Entertainment, Burkhardt Sales & Services, Jack Daniels, Bud Light, and Putnam County Tourist Development Council.
"And of course, there's the main act, the blue crab," says Cebollero. "The blue crab is the ultimate local celebrity – they're sweet, delicious, and tender. You'll see them served a variety of ways – steamed or boiled with butter, swimming in gumbo, crabcakes, or tossed into a fresh salad. The blue crab is a staple of the South and what better way to celebrate a true American Memorial Day Weekend than with great food and great tunes?"
ABOUT PALATKA BLUE CRAB FESTIVAL: The Palatka Blue Crab Festival will be held on Friday, May 26th from 6pm-11pm, Saturday, May 27th from 9am-11pm, and Sunday, May 28th from 2pm-10pm in downtown Palatka, 210 St. Johns Avenue. Admission and parking are free. The festival is hosted by the City of Palatka and produced by Ancient City Entertainment. For vendor and sponsorship opportunities or to become an event volunteer, contact Jeanetta Cebollero at [email protected]. Visit palatkabluecrabfestival.com and follow along on Facebook @bluecrabfestivalpalatka and Instagram @palatkabluecrabfest