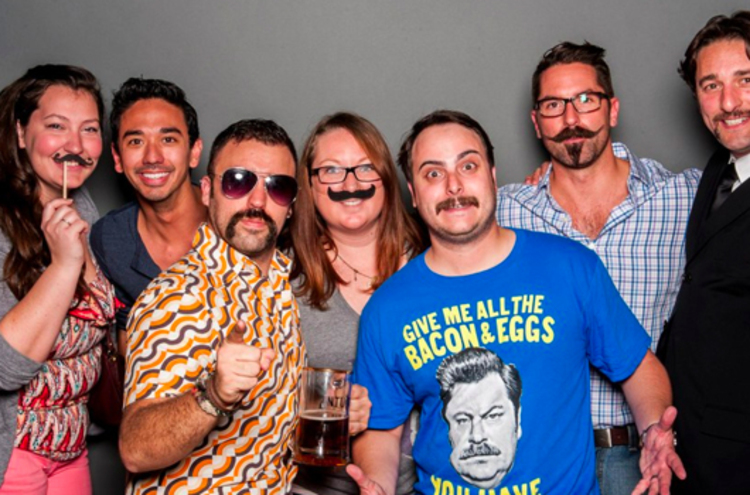 Jacksonville Fl - Fall not only brings us amazing holidays like Halloween and Thanksgiving but, it gives us the funny holiday known as No Shave November. I'm not sure when this began but I have seen people participate in this for so many years now. It is crazy the different, out there things people are willing to do when it comes time to grow out/design their beards and mustaches! Heres a list of events we have compiled that will be a blast!!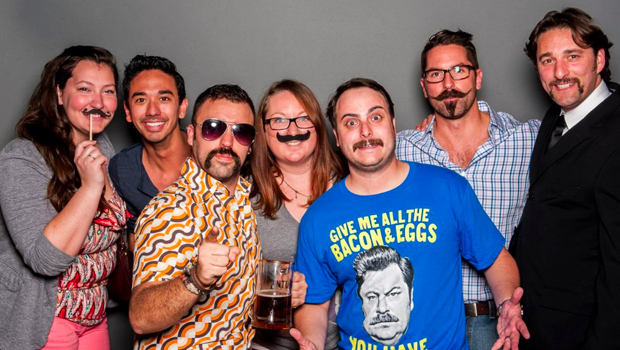 Art Walk Downtown Mustache Meetup
Description: Movember Jax will be at Artwalk Downtown with the Jacksonville Jaycees. We will be in the lobby of the Carling selling a fresh new batch of Intuition Ale Works Movembrew! Swing by and register for Movember, enjoy some fantastic beer, and visit with your Movember Jax team and the Jacksonville Jaycees!
Start: November 6, 2013 5:00 pm
End: November 6, 2013 9:00 pm
Cost: Free
Venue: The Carling
Address: 31 West Adams St.
Movember Beaches Moonlight Benefit
Description: Sport your stash or make one here! Come help Movember, Bella Vida Yoga & Rockaway Garden Center raise money for this great cause! Yoga for Love 6-7pm - Benefit 7-10pm
Start: November 15, 2013 6:00 pm
End: November 15, 2013 10:00 pm
Venue: Bella Vida Yoga
Phone:(904) 654-9216
Address: 510 Shetter Ave
Preserve Jax's Jewels
Description: On November 22 we will be hosting a testicular cancer benefit at Burro Bar in downtown Jacksonville to celebrate the complete remission of Connor Hickey, a friend of many and a local musician, from his testicular cancer. The benefit will feature five local bands:
On Guard – 8:00-8:45
JacksonVegas – 9:00-9:45
Dog Apollo – 10:00-10:45
Civil Brute – 11:00-11:45
Fjord Explorer – 12:00-12:45
All of the proceeds from this event will be donated to the Movember, and organization promoting male cancer research and health. This event is not only about raising money for the cause but also promoting a healthier way of living. So we are reaching out to local businesses who are compatible with this concept of healthy living to contribute to the silent auction by making a donation to the event. Your body is your temple and we believe in the importance of taking good care of it.
Start: November 22, 2013 8:00 pm
End: November 22, 2013 11:55 pm
Venue: Burro Bar
Address: 100 E Adams St.
Mustache Party In Jax Beach
Start: November 27, 2013 8:00 pm
End: November 27, 2013 11:55 pm
Cost: FREE
Venue: Mellow Mushroom Jax Beach
Address: 1018-2 N 3rd Street, Jacksonville Beach
Best in Mo Party 2013
Description: C'mon out and end MOVEMBER with a bang! It's all happening at Whisky River at St. Johns Town Center on November 30, 2013! The party starts at 8:00 pm and goes till midnight. Tickets are $12 at the door or $10 online. Cost includes your first drink free (Three Olives or Domestic), 15% off of your food purchase and a donation to MOVEMBER. There will be a Best in Mo awards show and the chance to win best costume. Plus, there will be enough facial hair to last you a lifetime. Buy your tickets online today: http://www.eventbrite.com/event/8984421647
Start: November 30, 2013 8:00 pm
End: November 30, 2013 11:55 pm
Cost: $10 online, $12 at door
Venue: Whisky River at St Johns Town Center
Phone: (904) 645-5571
Address: 4850 Big Island Drive Suite 3