New Sushi Restaurant & Rooftop Bar Coming To Jax Beach
by Charles Wagoner
January 16, 2022
5018 views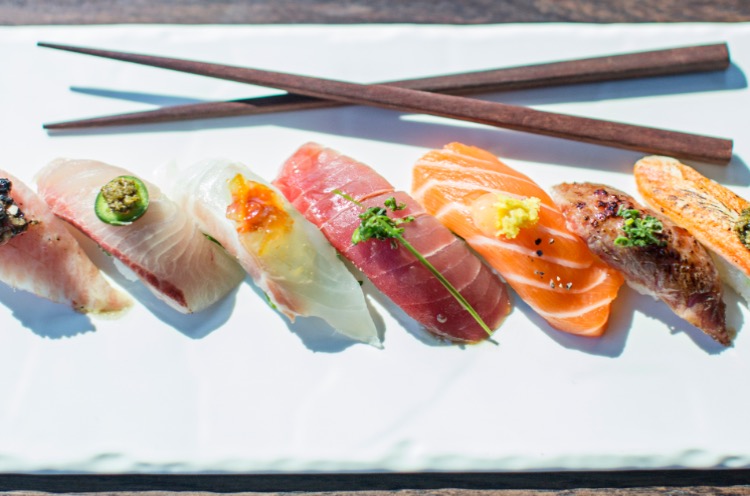 The Indigo Road Hospitality Group (IRHG), an award- winning hospitality team based out of Charleston, South Carolina, announces its newest restaurant location to open in Jacksonville Beach in early 2022. This will be the first restaurant by the group to open in Florida and the seventh O-Ku location.
Inspired by the original Charleston location and similar to fellow O-Ku locations (Nashville, Tenn.; Atlanta, Ga.; Charlotte, N.C.; Raleigh, N.C.; Washington D.C.), the Jacksonville Beach menu will provide a fresh and innovative take on traditional Japanese sushi and cuisine. The modern Japanese restaurants offer rare and unique dining options with sashimi and specialty rolls, sourcing seafood from the finest fish markets in Tokyo and Hawaii, alongside well-known local fisheries, and local purveyors.
O-Ku Jacksonville Beach, located at 502 First Street North, is ideally situated directly across from the iconic Jax Beach pier and is among a few select restaurants at the Beaches to offer ocean views, and the especially coveted rooftop dining and bar. "Once we visited Jax Beach, it immediately felt like home for O-Ku," said Steve Palmer, IRHG founder on why they chose Jacksonville. "We are always looking for vibrant coastal communities to plant roots in, and what could be better than fresh sushi among a beautiful beach view? This is a wonderful community with welcoming neighbors, and we are looking forward to joining the growing culinary scene here."
Palmer is not new to the Florida hospitality scene. Prior to forming The Indigo Road in 2009, Palmer served as vice president of food and beverage for the Ginn Clubs and Resorts, where he managed eleven properties in the Southeast and the Caribbean. Much of his time was spent at the varied properties, where he grew an appreciation for Florida living and hospitality. With an early start in the trade, a dishwasher at the ripe age of 13, Steve has worked in all aspects of hospitality and in various locations. Palmer now proudly introduces his O-Ku concept to his prior home base on Florida's First Coast.
The Indigo Road was welcomed to the area by Trevato Development Group, owner of the prime 502 First Street location. "This stretch of First Street North is home to our headquarters located in the former J. Johnson Gallery. We are excited to have O-Ku, a restaurant with a strong reputation throughout the Southeast, as a neighbor," said Katelyn Taylor, Head of Operations of Trevato Development Group. "Their opening coinciding with the completion of The Gallery's rooftop event space will make this block of Jacksonville Beach a destination."
O-Ku is expected to open in early 2022 and is currently hiring for all positions. The space will be open for dinner and cocktails initially, with lunch hours to follow in early Spring. The restaurant is approximately 4,400 square feet and can seat up to 165 guests. The menu will feature traditional O-Ku signature items with a balance of locally inspired chef specials.