New Plans For Jacksonville Shipyards, Four Seasons Hotel, Marina, Office Space and New Training Facility
by Charles Wagoner
June 3, 2021
3950 views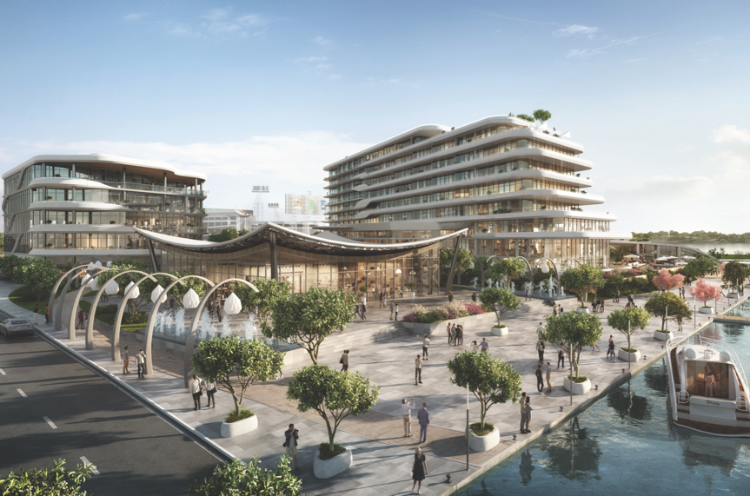 The Jacksonville Jaguars, together with their affiliated real estate development entity of Iguana Investments, today announced their development plans for Downtown Jacksonville including The Jacksonville Shipyards, a multi-faceted project that will feature a Four Seasons Hotel and Residences, a Class A office building, an orthopedic sports medicine complex and improvements to the city-owned marina and public spaces.
Also included in today's presentation were details about the vision for a football performance center, which will be the first step in creating the "Stadium of the Future" for Jaguars fans, and community investment plans to support Downtown and its surrounding neighborhoods.
Among the goals of the Jaguars' projects are increasing the number of jobs in and visitors to Downtown, community development, boosting the Downtown residential population, activating the St. Johns River along the Downtown riverfront, facilitating public engagement, and helping solidify Jacksonville as the home of the Jaguars for generations to come.
To comprehensively illustrate the team's plans and engage the community, the team has launched 1st DownTown Jacksonville – an all-encompassing initiative that captures the Jaguars' commitment to Downtown development, establishes a destination for up-to-date information about the Jaguars' plans and offers everyone the opportunity to personally get involved in the effort. More information can be found at www.1stdowntownjax.com.
"My goal is for Downtown Jacksonville to be the envy of cities here in the U.S. and elsewhere, and I see no reason why we can't achieve that goal," said Jaguars team owner Shad Khan. "I am confident we have the local leadership, spirit and commitment to revitalize Downtown Jacksonville in a manner that will make the world take notice while also serving the needs of the community and the people who make Jacksonville their home."
"Shad is making a big bet on our future," said Jaguars team president Mark Lamping. "So, this is a big plan. Working together, we can make this happen."
There are two planned phases for the development.
Phase 1:
Four Seasons:
A joint venture between the Four Seasons and Iguana Investments, the Four Seasons Hotel and Residences with 176 rooms and 25 residential units, anticipated to open in early 2025, will cater to:
Business travelers who visit Jacksonville and prefer a luxury Downtown location.

Leisure travelers coming to Jacksonville for events, Jaguars games, concerts at Daily's Place and the arena, baseball games and more. The location of the Four Seasons will be ideal for those going to events in the Sports Complex area.

Jacksonville residents. As is customary at its locations throughout the world, the Four Seasons will draw local residents and visitors alike who will enjoy the five-star spa, two restaurants, ballroom, meeting spaces and marina.
Football Performance Center:
Delivering the "Stadium of the Future" for Jaguars fans in the coming years begins with the construction of a football performance center, which will be a hybrid facility that blends football performance and public access. The football performance center, which will be built next to the stadium near Gate 2, will include public art, public viewing stands, restrooms, concession areas, retail store and public meeting space.
The current space dedicated to football operations inside TIAA Bank Field does not meet NFL team requirements. Creating a football performance center will allow the Jaguars team and football operations to move out of the stadium permanently, permitting stadium renovations to commence. This process will also allow for Jaguars home games to continue to be played at TIAA Bank Field during stadium renovations.
The team will sign a long-term lease of the practice facility, anticipated to open in summer 2023, in addition to contributing $60 million – or 50 percent – of the cost. The Jaguars will bear full responsibility for ongoing capital, maintenance and operational costs of the football facilities, which in the past have been the responsibility of the City of Jacksonville.
The City-owned performance center will provide 125,000 square feet of space containing locker rooms, team and positional meeting rooms, training and recovery areas, medical support facilities, a state-of-the-art weight room, dining facilities, coaches and scouts' offices, a draft room and public meeting space. Additionally, there will be two full-size grass practice fields and a full-size indoor practice field, which will allow for the City of Jacksonville Parks and Recreation Department to program the existing Flex Field 300-plus days a year.
This facility will incorporate purposeful integration of green design and target LEED Platinum, with a solar roof featuring PV array.
Metropolitan Park:
Project plans do not include any development on the current site of Metropolitan Park, and the Jaguars are supportive of the Jessie Ball duPont Fund and the City of Jacksonville in efforts to activate the park and riverfront area. The Jaguars plan to adopt Met Park through the City's Private Park Adoption Program, committing $4 million over 20 years to help keep the park clean, safe and well-maintained.
Community investment:
The Jaguars have always been strong supporters of the Northeast Florida community and have donated millions over the years through the Jaguars Foundation, with investment in Downtown initiatives being a particular focus. The most recent Downtown community investment initiatives include Lift Jax, support of the Out East Neighborhood, MOSH, Lift Ev'ry Voice and Sing Park and the adoption of Metropolitan Park.
Marina:
The city-owned marina will be renovated and modernized, including construction of a new 6,500-square foot marina support building to include a dockmaster's office, ship store, restrooms with showers, a food and beverage venue and a marina park and events lawn. The marina facilities will continue to be owned by the City of Jacksonville for the benefit of transient boaters.
Office Building:
Phase 1 will include the delivery of a six-floor office building including 116,000 square feet of leasable space comprised of 100,000 square feet of Class A office space and 16,000 square feet of retail, café and amenity space. This will become the future home of the Jaguars business operations, affiliated companies and third-party tenants.
The total estimated development cost for Phase 1 of the project is $441 million.
Phase 2:
Orthopedic Sports Medicine Complex
Baptist Health/JOI is planning a 42,000 square-foot orthopedic sports medicine complex featuring advanced medical care for sports injury, recovery and prevention, as well as optimal performance training. The medical care, programs and services provided here will meet the needs of athletes at all levels, in all sports – ranging from sports enthusiast and weekend warriors to competitive high school, collegiate and professional athletes.
Phase 2 will also include 15,000 square feet of street-level retail space, a parking structure with 200-plus spaces and possibly a residential component.
The Jaguars anticipate this two-phase project will be a catalyst for more development and growth in and around Downtown, all of which will draw people to the Northbank for work, play, entertainment and more.
Anyone interested in the success of Downtown and who would like to receive more information about the Jaguars' development plans is encouraged to go to www.1stdowntownjax.com to sign up for email updates, connect on social media and register to show their support for these projects. Updates and more details will be added as the development moves forward.
Related Articles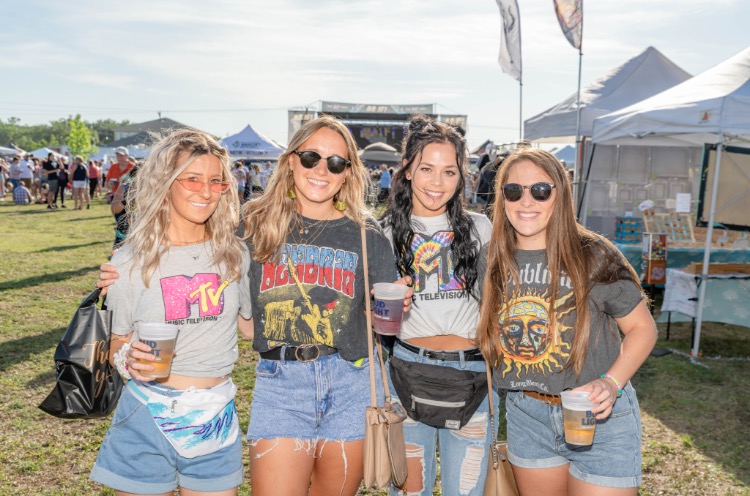 January 21, 2022
3217 views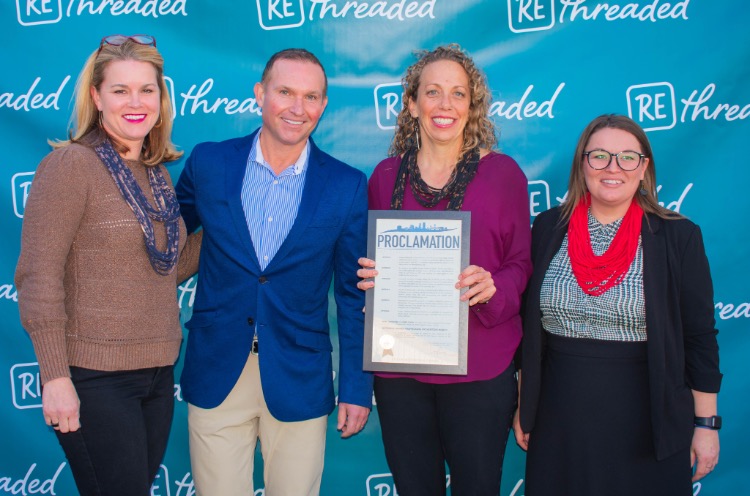 January 20, 2022
308 views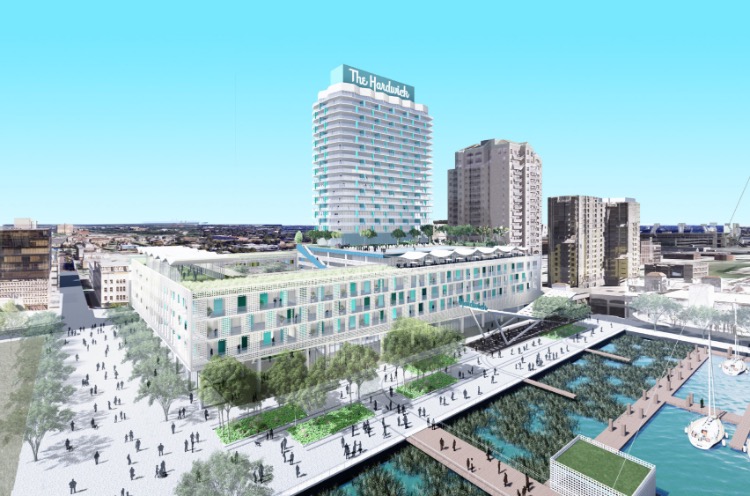 January 20, 2022
1217 views