MOONLIGHT MARKET RETURNS TO UPTOWN ST. AUGUSTINE ON NOVEMBER 11TH
by 904 Newsroom
November 6, 2023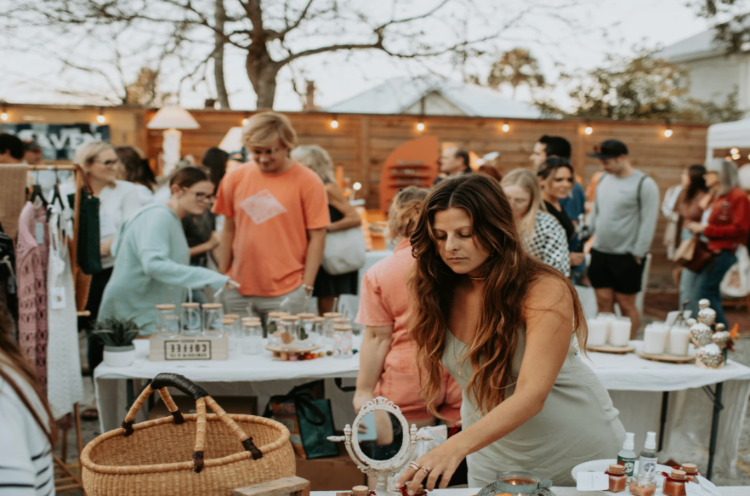 MOONLIGHT MARKET RETURNS TO UPTOWN ST. AUGUSTINE ON NOVEMBER 11TH
Jenna Alexander Studio & Sunday brings back popular outdoor market featuring local makers, handcrafted goods, food, live music + more
ST. AUGUSTINE, Florida (October 17, 2023) – The Moonlight Market is returning for its third year with the most
sought-after local makers selling one-of-a-kind handcrafted wares. Presented by Jenna Alexander Studio and
Sunday, Moonlight Market will be held from 5-9pm on Saturday, November 11th at 73 San Marco Avenue. This evening market celebrates local artists by providing an ethereal atmosphere where they can connect with shoppers looking for a unique and curated experience. Artisan products include small-batch honey, candles, silver jewelry with precious minerals and rocks, retro décor, and up-cycled goods, to name a few. Twinkle lights and paper lanterns will sparkle above while DJ Zach Engh spins mood music, patrons nosh on food and drink offerings from Sunday and Jenna Alexander releases her new 2024 calendar.

"I love the energy of this market," says Jenna Alexander of Jenna Alexander Studio. "The weather hasjust turned a bit crisp, we've got amazing food and music, the courtyard is buzzing with activity – it's the perfect place for makers to find the people who appreciate what they create. As an artist myself, it can be hard to battle the big-box mentality, where everyone has the same everything. This is a space where the community can find unique, curated pieces they won't see anywhere else." The 3rd Annual Moonlight Market will feature over 30 local vendors, including NouNou Moderne, Tintype, Wild Bloom Candle Company, Bluebird Growers, Bee Hill Farms & Blooms, and many more. Sunday's homemade larder staples like sourdough loaves, preserves, and pickles will be available for purchase. "We're so proud of how this event has grown each year," exclaims Misty Lake, owner of Sunday. "We've gone from 24 vendors last year to over 30 this year, which is just fantastic! The more we can share these amazing small businesses with our community, the better. It's so great to see them come out and support our local artists and creators."

ABOUT JENNA ALEXANDER STUDIO: Jenna Alexander is a fine artist and photographer known for her popular series, including Salt Run, Stripes and Buns, Flower Map, Naptime Botanicals, and Modern Summer. Her studio is located at 73 San Marco Avenue in Uptown St. Augustine. Find high-resolution photos here. Learn more at jenna-alexander.com and follow along on social media @jennaalexanderstudio

ABOUT SUNDAY: Sunday offers classic café fare with a twist, serving everything from artisan sourdough toast
to sandwiches, salads, and entrees. Located at 73 San Marco Avenue in Uptown St. Augustine, the café is open Tuesday through Sunday from 8:30am to 3pm. Closed on Mondays. Learn more at sundaygatheringtable.com or call 904-481-8825. Follow along on Instagram @sunday____everyday and Facebook @heyheyheysunday
Related Articles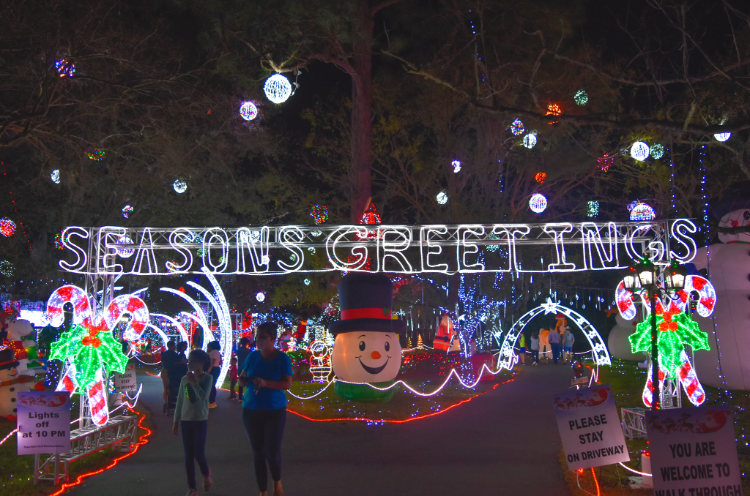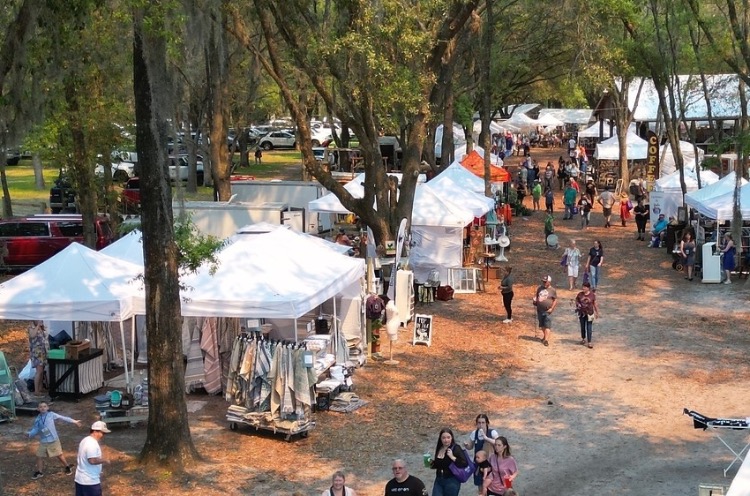 November 14, 2023
1403 views