Mayday Celebrates Grand Opening with FREE scoops At New Riverside Location
by Charles Wagoner
May 25, 2021
945 views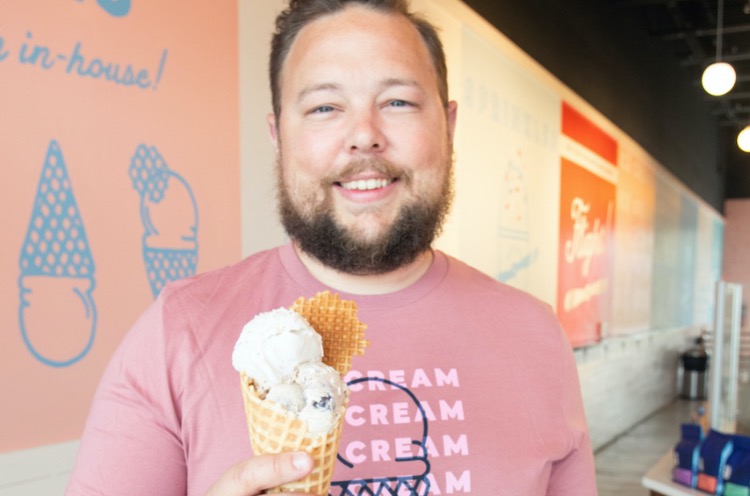 Everyone knows that ice cream is the perfect treat after a delicious dinner downtown or to enjoy during a walk along the river. Thankfully, Riverside residents and visitors alike will now be able to enjoy Mayday Handcrafted Ice Creams whenever they please! The artisan ice cream shop will be celebrating their grand opening on Thursday, June 10th from 4-10pm at their newest location at 90 Riverside Avenue, Suite 605. Each guest will enjoy a FREE sugar cone with a complimentary kid's scoop of any flavor with more than two dozen delicious flavors to choose from.
"When I first started to work in Jacksonville it became apparent that Riverside pumped with much of the energy and lifeblood of the city," explained Stephen DiMare, owner of Mayday Handcrafted Ice Creams and its sister-company, Hyppo Gourmet Ice Pops. "I wanted to put a Mayday somewhere near this to be a part of the engine of the city and to be near so many other amazing food establishments. Mayday's Riverside location is special because it's in the corridor between Five Points and Downtown, making it a great place to blend proximity with accessibility."
Mayday Handcrafted Ice Creams offers classic ice cream flavors with a modern twist such as Blue Sky Blues, Cloud 9, Strawberry Fields, Coffee + Donuts, Blackberry Earl Grey, Lavender Melange, Ice Box Lemon, and Triple Vanilla, as well as non-dairy options like Almond Butter Chocolate, Toasted Coconut, and Dirty Chai.
"The Hyppo has been absolutely integral to Mayday's success," DiMare said of his first entrée into gourmet sweets. "Over the years, it trained and honed me as a leader and our team more broadly. We eventually found ourselves having all the tools needed to know we could do a great job with artisan ice cream and were eager to bring our talents and energy from The Hyppo into a new medium. Now, we have half a dozen Mayday locations throughout the state. Not only that, but this particular space was formerly a Hyppo pop shop, so keeping it in the family has meaning to our team."
ABOUT MAYDAY: Owned and operated by Stephen DiMare, Mayday Handcrafted Ice Creams has six locations throughout Florida, including US-1 St. Augustine, Downtown St. Augustine, Lakeland, Jacksonville San Marco, Jacksonville Beach, and Jacksonville Riverside. Mayday offers handcrafted ice creams and homemade delicacies such as sprinkles and waffle cones, as well as to-go pints. Mayday also operates the Mayday Ice Cream Truck, available for residents to purchase handcrafted frozen treats throughout St. Johns, Duval, Hillsborough, and Pinellas Counties. Learn more or order pints online for delivery at www.maydayicecream.com. Follow along on social media @maydayicecream
*Attendees are asked to wear their mask and adhere to social distancing while in the shop.
Related Articles