Massive Pickleball Facility Coming To Jacksonville
by Charles Wagoner
March 30, 2022
9332 views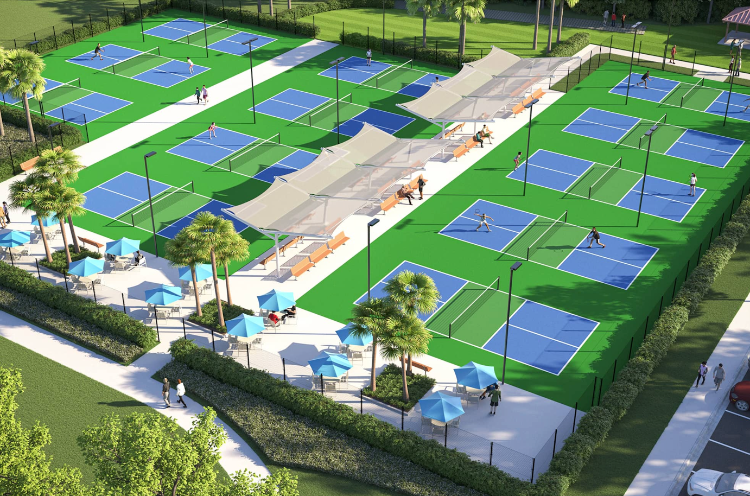 Construction is underway in Ponte Vedra for a new pickle ball facility located at The Yards. Phase one of the Pickle Garden has started and construction includes a new, dedicated pickleball facility with 12 lighted, regulation courts for the best play at the beach.
Located inside the gates of TPC Sawgrass, The Yards is Ponte Vedra Beach's newest outdoor sports and social venue. The Yards features an innovative and breath-taking 12-hole golf course, the first of its kind in North Florida. The Patio Pavilion is NOW OPEN and ready to host your fun events + Construction is underway for The Yards' state of the art Pickleball Facility… more on that coming soon!
WHAT IS PICKLEBALL? The fastest growing sport in America, pickleball is a fresh take on conventional racket sports. Pickleball is played as singles or doubles using solid paddles with perforated wiffle-style balls. Played on badminton-sized courts with modified tennis nets, pickleball is a true hybrid, allowing for all levels of play, from competitive to recreational.
MORE DETAILS