Long-Awaited Publix Opening in San Marco
by Solveig Syverud
July 21, 2022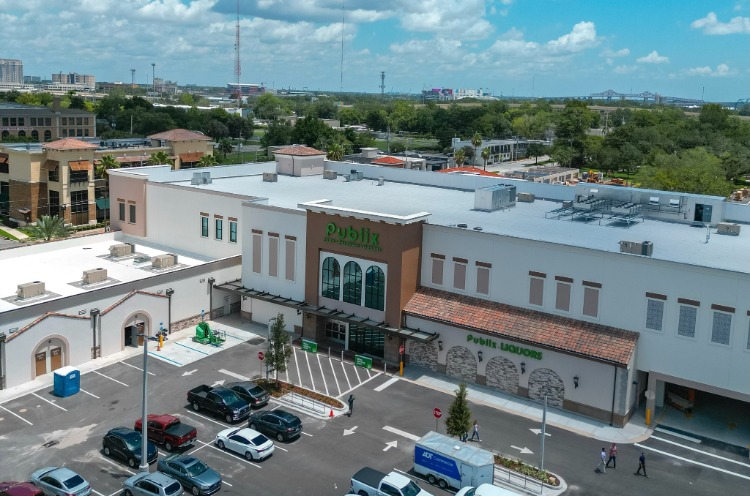 We never thought we'd see the day... the long-awaited San Marco Publix is officially opening on August 11, 2022! We've heard rumors for over 20 years about plans to build a Publix in San Marco, and now the day is almost here.
This Publix isn't your ordinary Publix. With two stories of groceries and two places for parking, beneath the store as well as a surface lot, this Publix will be ready to serve the multitudes. The store will be massive with a 1,430 square-foot Publix Liquors on the first level and 39,000 square-foot second level. This Publix has all your regular departments including a deli department, bakery, pharmacy, and all of your beloved groceries. There will be indoor and outdoor seating near the deli department for people to enjoy their Pub subs while looking out over the historic San Marco Square. Plus, this new Publix will feature contactless pay options and a self-service checkout, which most other Publix franchises in Jacksonville are currently lacking.
Signs are already up for the new Publix in San Marco and we couldn't get be more excited!
Map:
Related Articles