Jon Pardi, Tuffy Stone headline River City Smoke Show to showcase Jacksonville through BBQ, Bourbon and Music
by Charles Wagoner
January 26, 2022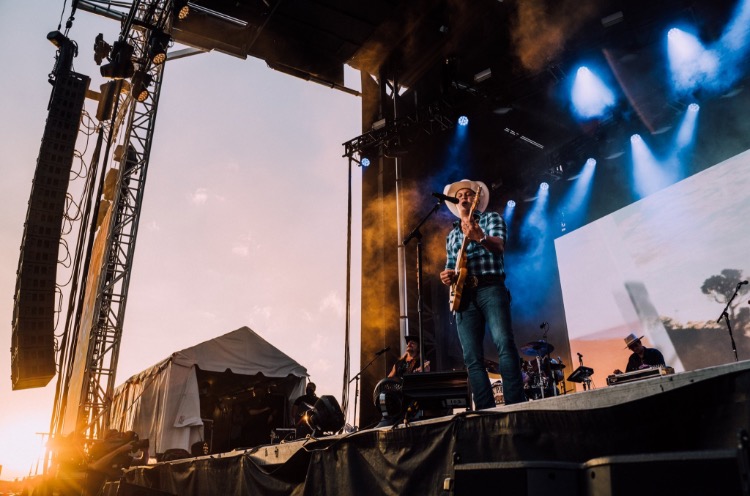 Get ready! The inaugural River City Smoke Show will bring the worlds of BBQ, Bourbon and Music together with six-time World Barbecue Champion pitmaster Tuffy Stone and award-winning American Country Music artist Jon Pardi headlining a weekend for fans to enjoy the fun, fellowship and friendly nature that makes Jacksonville, Florida, one of the most growing and thriving cities in the country.
The two-day event will be hosted on Friday, April 1, and Saturday, April 2, at Metro Park's 32-acre urban waterfront and concert venue located on the north bank of the St. Johns River in downtown Jacksonville. The River City Smoke Show will include a variety of events with bourbon and BBQ interactive samplings, tastings and local flavors available as well as multiple live music elements that will include Pardi, Molly Hatchet and renowned singer-songwriters including Dean Dillon and Nashville Revival.
Entertainment lineup
Friday, April 1 - Dean Dillon, Revival Nashvile
Saturday, April 2 - Jon Pardi, John Michael Montgomery, Molly Hatchet, Larry Fleet, Dean Dillon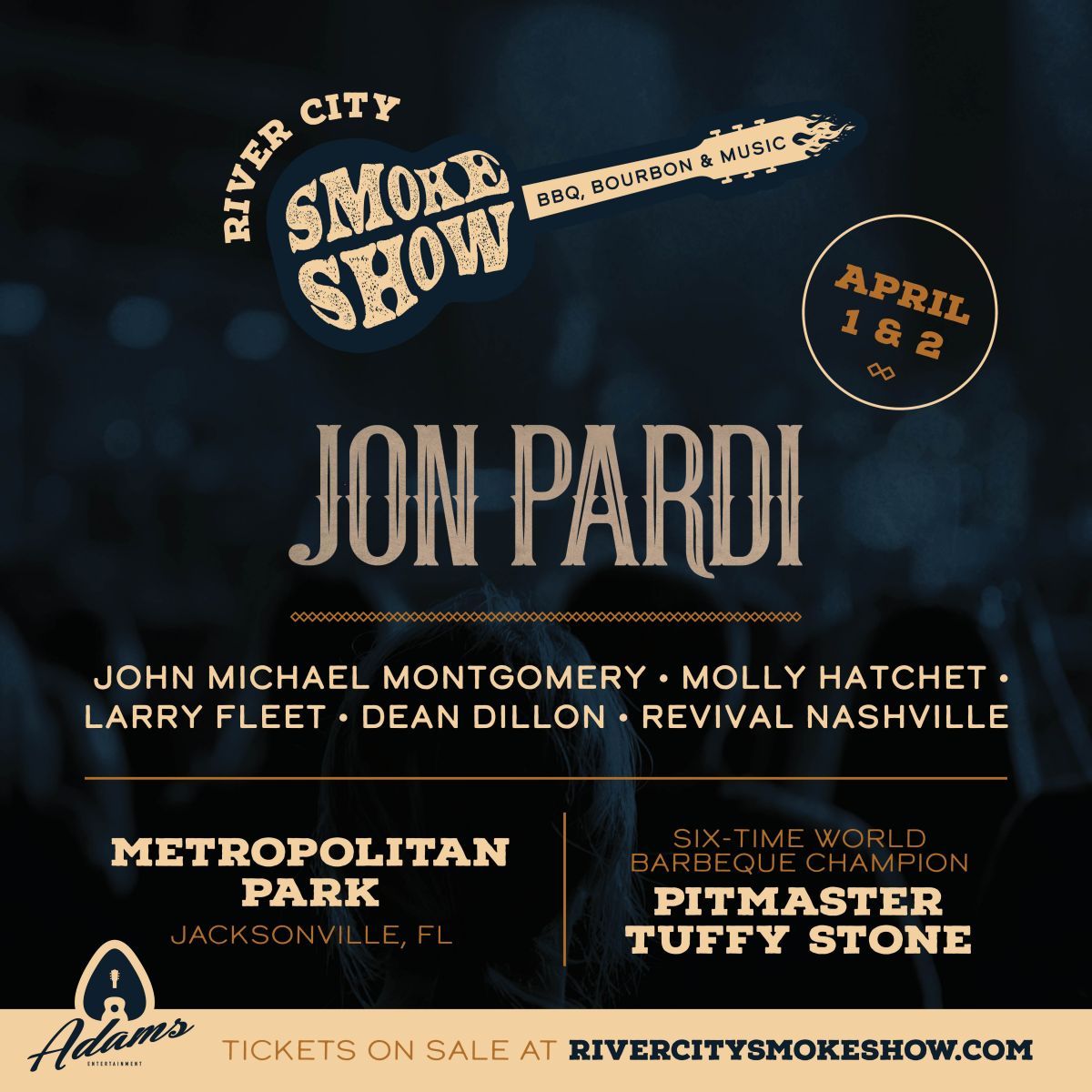 "Barbecue, Bourbon and Music are ingrained in our culture in North Florida. Each, individually, are synonymous with celebrations throughout our community," said River City Smoke Show Founder John Falconetti. "In addition to having Barbecue Hall of Fame inductee Tuffy Stone on-hand to share his style and wisdom, the Barbecue will include the area's most renowned and successful restaurateurs and culinary experts on display. Much like Florida BBQ, which brings the best in tastes from across the Southern United States, us Floridian music-lovers enjoy a variety of styles that all have one common thread, 'let's get outside and have a great time.' For the River City Smoke Show, that means bringing in a collection of southern rock, country artists and other well-respected singer/songwriters who will be showcased throughout the weekend. We encourage everyone to get their tickets soon as we can't think of a better way to celebrate Jacksonville."
The event lineup will begin on Friday, April 1, with gates opening at 5:00 p.m. with a free BBQ and Music event that will include award-winning regional BBQ restaurants and a songwriters' round as Country Music Hall of Fame songwriters play their legendary, No. 1 hit songs. The event will also include an interactive Chef's Table with Stone and his award-winning friends. Then on Saturday, April 2, with gates opening at 4:00 p.m., the ticketed event will include a concert at Metro Park will include Country Music stars and Southern Rock legends before an expected crowd of 8,000-10,000. General admission tickets ($49) allow access to lawn seating, food, beer, wine and seltzer for purchase with VIP Tent Tickets ($150) providing high-end experiences, private acoustic music appearances, upgraded seating and restrooms, complimentary food and top-shelf premium bar service.
The River City Smoke Show will also include performances by John Michael Montgomery and Larry Fleet. Montgomery is best known for hit songs "Rope The Moon," "If You've Got Love," "No Man's Land," "Cowboy Love," "As Long As I Live," "Friends" and "How Was I To Know." He received the CMA Horizon award and was named the ACM's Top New Vocalist, setting off a long series of awards that included the CMA's Single and Song of the Year, Billboard's Top Country Artist, and a Grammy nomination. In addition to his popular new single "Where I found God," Fleet enjoyed success with his acclaimed debut album "Workin' Hard", which was released in late 2019.
Related Articles