Jack O' Landing Movie Night and Halloweek Scavenger Hunt happening October 21-31 in Downtown Jax
by 904 Newsroom
October 19, 2022
1901 views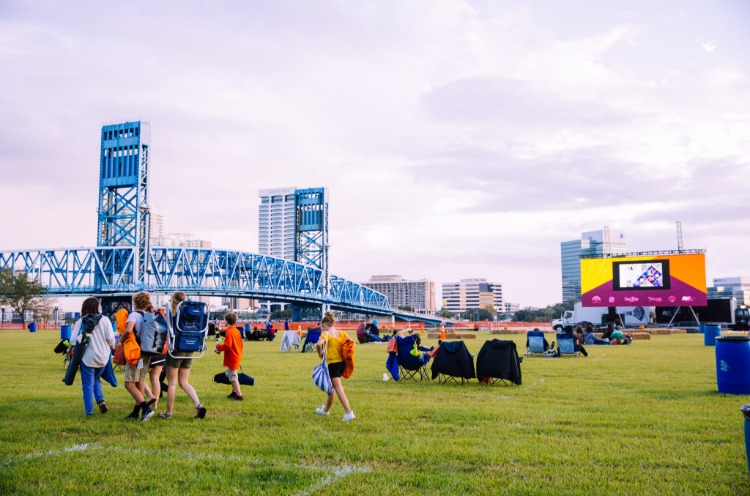 Downtown Vision, the non-profit Business Improvement District (BID) for Downtown Jacksonville, announced today the return of two free, family friendly Halloween events: Jack O' Landing Movie Night Presented by Live Oak Contracting and the Halloweek Scavenger Hunt.
Jack O' Landing Presented by Live Oak Contracting will take place Friday, October 21, 2022 at Riverfront Plaza (2 W. Independent Drive). The event will screen Casper (Rated PG) at 6:30 p.m. followed by Beetlejuice (Rated PG) at 8:30 p.m. Picnic blankets, dogs on leashes and costumes encouraged. Coolers are not permitted. Attendees are invited to come early to enjoy the free petting zoo and pony rides. Onsite food vendors and bars will be available.
"Our commitment to growing the Jacksonville community includes creating fun events for friends and neighbors to experience together," said Paul Bertozzi President & CEO of Live Oak Contracting. "We are excited to kick off this year's Halloweek with a Jack O'Landing Movie night featuring two spooky classics at Riverfront Plaza, a petting zoo, pony rides and more."
Also beginning Friday, October 21, the third annual Halloweek Scavenger Hunt launches and will run through October 31 during normal business hours at participating locations. "Hunters" can download the free Eventzee app and use the join code, HALLOWEEK, starting on October 21 to see participating locations. As hunters visit the locations and scan their QR Codes to play, they will discover spooky storefront decorations and businesses handing out candy along the way. The first 100 participants to hunt and gather QR Codes from 10 participating businesses will receive a $20 #DTJax e-Gift Card redeemable at participating businesses such as Ground Level Coffee, Sweet Pete's Candy Co. and the Florida Theatre in Downtown. Purchase not required to play.
"Late October is one of our favorite times of year in Downtown. Instead of just one day of Halloween, we wanted a whole week to celebrate," said Jake Gordon, Downtown Vision CEO. "We're excited to partner with Live Oak Contracting to create ways for kids of all ages to come Downtown, have fun and support our awesome local businesses in DTJax."
Jack O' Landing Movie Night is sponsored by Live Oak Contracting and AVL Productions and produced by Downtown VIsion. For Halloweek and Movie Night details, plus more Halloween and Fall-themed festivities around Downtown Jacksonville, visit: DTJax.com/Halloweek.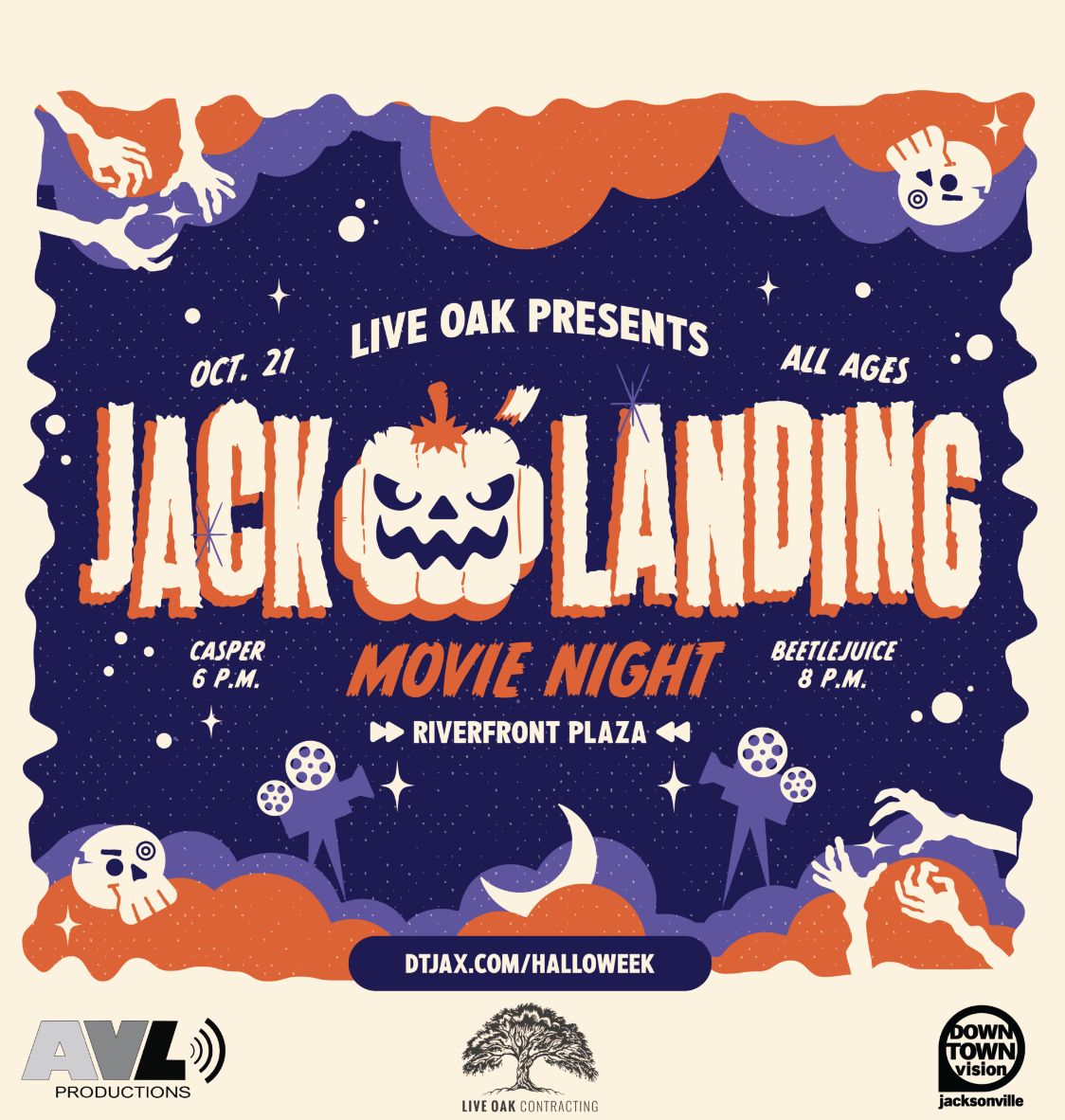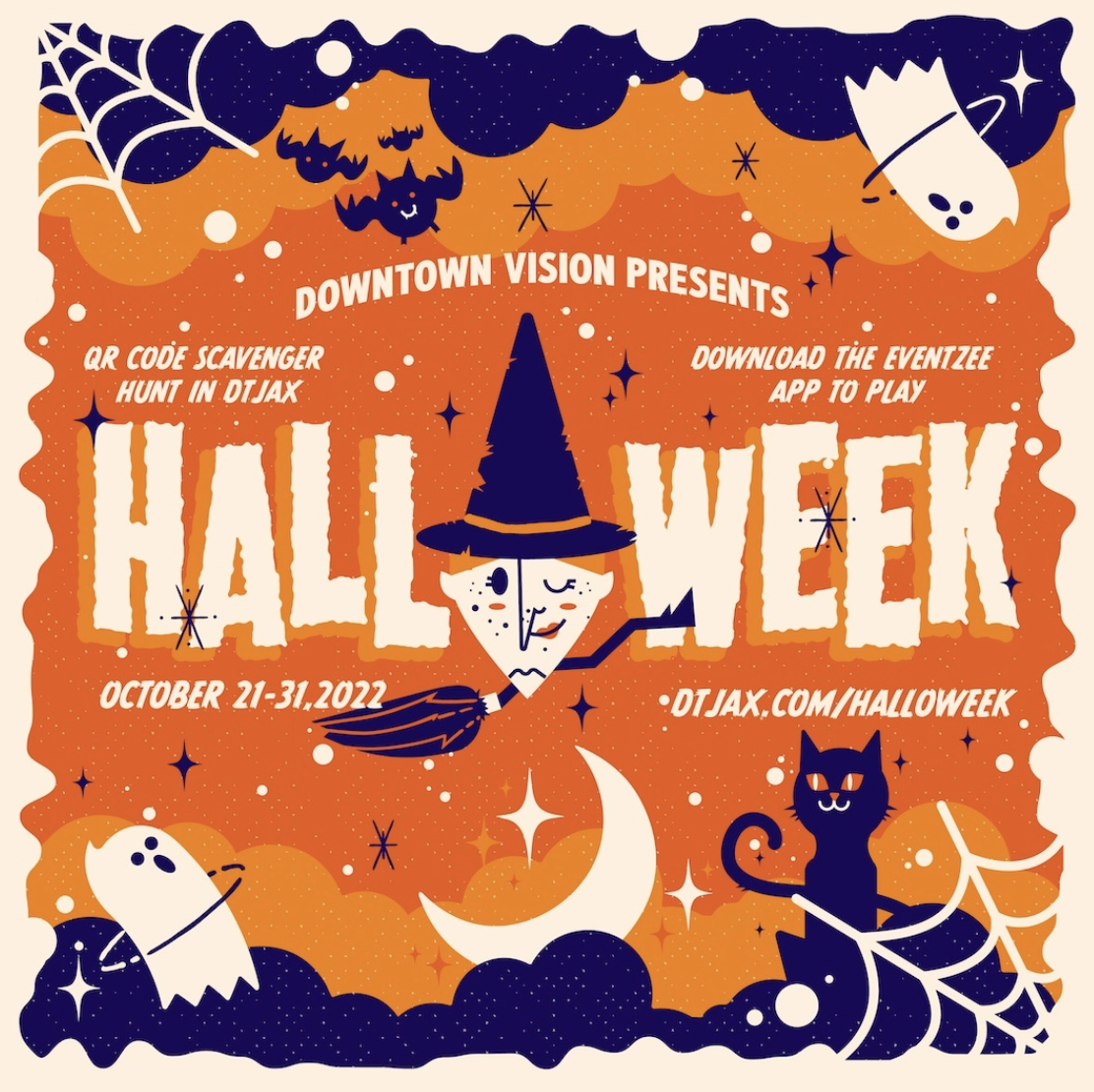 Related Articles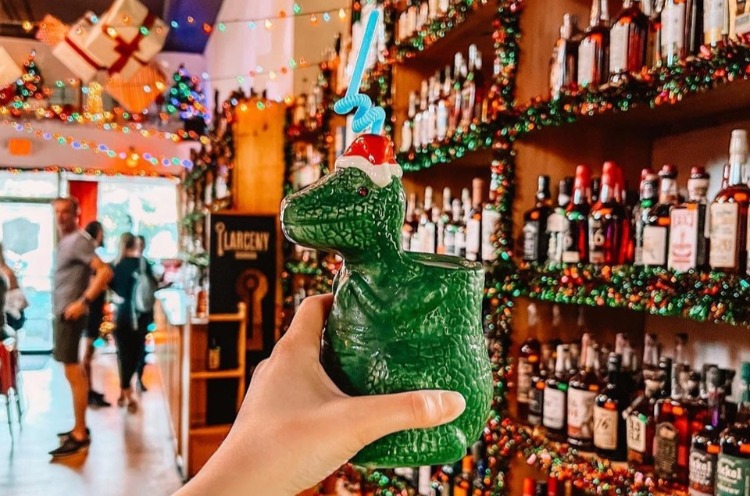 November 22, 2022
4445 views