Explore Egans Creek Greenway in Fernandina Beach
by 904 Newsroom
April 25, 2020
3129 views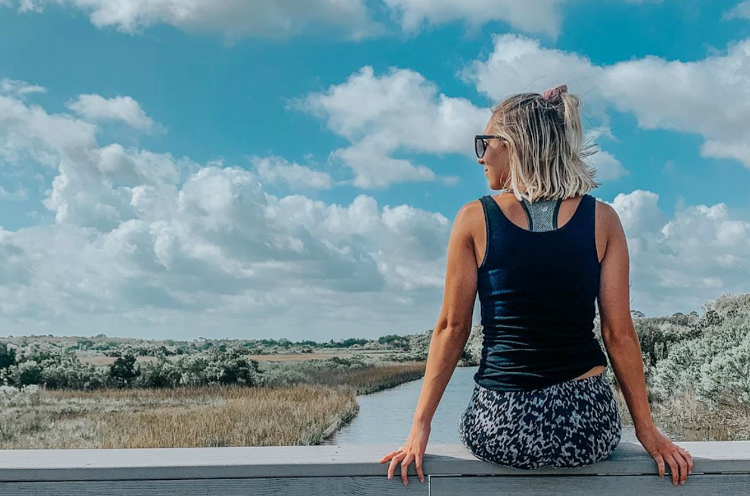 Amelia Island's unique environment provides abundant options for memorable outdoor exploration. From 13 miles of pristine beach, to the maritime forests at Fort Clinch and Amelia Island State Parks, or the marshlands and hydric hammocks of Egans Creek Greenway, Amelia Island invites visitors to discover all her natural wonders.
Photo credit @autumnhazel94
Egans Creek Greenway, located on the northern end of Amelia Island, Florida, opened in 2000 as an undeveloped park for conservation and passive recreational use. Funding for the land acquisition was provided by the Florida Communities Trust and the City of Fernandina Beach. Managed by the City Parks and Recreation Department, the park consists of over 300 acres of protected lands with a variety of natural wildlife and vegetation.
Egans Creek Greenway features grass-covered trails ideal for walking and bicycling, a nature pavilion and picnic area located at the Atlantic Avenue entrance, benches, a boardwalk, educational kiosks, and several areas designated for wildlife viewing. Local wildlife, such as alligators, marsh rabbits, and many birds, may be enjoyed from a distance. A restroom is available at the Nature Pavilion.
The northern Greenway, between Jasmine Street and Atlantic Avenue, consists of saltmarsh and maritime forest ecosystems. The saltmarsh provides excellent opportunities for watching wading birds such as herons, egrets, wood stork and seasonal roseate spoonbills.
Photo credit @scottmoore9419
Two bridges cross the creek to the west at the extensions of Hickory and Beech Streets, providing passage over Egans Creek and opportunities for wildlife viewing. A platform designated specifically for wildlife viewing overlooks the saltmarsh near Atlantic Avenue.
Heading south between Jasmine Street and Sadler Road, visitors will enjoy a more forested, freshwater ecosystem. Egans Creek runs along the east while a system of water filled ditches interconnect throughout this side of the Greenway. Exit or enter the South Greenway from Jasmine Street or from the raised boardwalk at the Sadler Road trailhead.
Photo credit @justticelayne
Photo credit @kathwrathh
Photo credit @shyebaby
Photo credit @michaelcoats89
Photo credit @coll_weant
Photo credit: @emilybellphoto
Photo credit: @abdragonfly
Photo credit: @adri_williamson
Photo credit: @emilybellphoto
Photo credit: @jessica5015
Photo credit: @Amelia_island_paddle_surf
MAP OF THE GREENWAY
Related Articles