Atlantic Self Storage Partners with Farm Share to Fight Hunger in Florida
by 904 Newsroom
September 27, 2023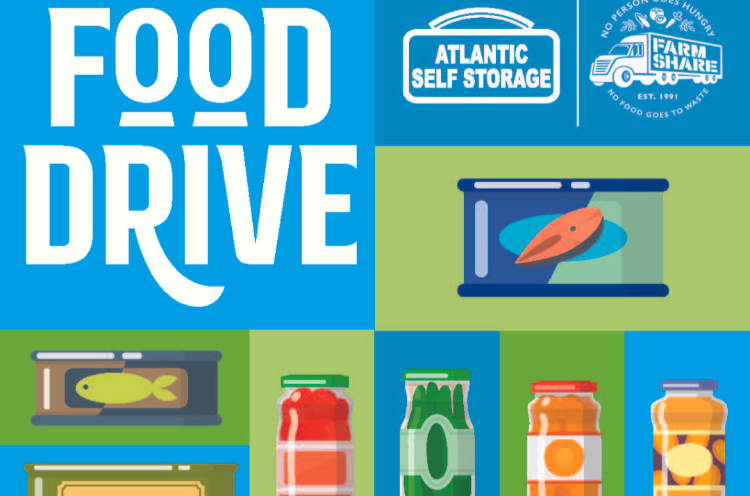 Atlantic Self Storage Partners with Farm Share to Fight Hunger in Florida
Jacksonville, Florida – [Date] – Atlantic Self Storage is proud to announce its partnership with Farm Share, a nonprofit organization dedicated to alleviating hunger in Florida. Through this collaboration, Atlantic Self Storage will be collecting non-perishable food items to support Farm Share's mission of providing surplus food to individuals, soup kitchens, homeless shelters, churches, and other organizations serving those in need, all free of charge.
Farm Share operates with a unique approach, utilizing inmate labor and volunteers to sort and package surplus food, ensuring that it reaches those who are food insecure across the state. Atlantic Self Storage recognizes the importance of addressing hunger in our communities and is committed to making a meaningful contribution.
"We are thrilled to join forces with Farm Share in the fight against hunger," said Mark Skrzypczak, Director of Operations at Atlantic Self Storage. "By collecting non-perishable items at our locations, we hope to make a significant impact on the lives of individuals and families facing food insecurity in Florida."
The donation drive will take place from September 1st to October 31st at Atlantic Self Storage locations across Jacksonville, Saint Augustine. Community members are encouraged to drop off non-perishable food items during regular business hours. Needed items include canned goods, pasta, rice, cereal, peanut butter, and other non-perishable staples.
Mark Skrzypczak added, "We invite our neighbors and customers to participate in this important effort. Every contribution, no matter how small, helps ensure that Farm Share can continue its vital work of feeding the hungry in our state."
For media inquiries and more information about the Atlantic Self Storage and Farm Share partnership, please contact: Alyssa Velez
Marketing Coordinator
[email protected]
About Atlantic Self Storage:
At Atlantic Self Storage, we are a family-owned company with over 40 years of storage experience and over 50 facilities throughout northeast Florida. We proudly offer convenient, clean, and personalized self storage units for all your storage needs.
About Farm Share:
Farm Share is a 501(c)(3) nonprofit organization on a mission to alleviate hunger and fight poverty in Florida. The organization redistributes surplus food to those in need, utilizing inmate labor and volunteers to ensure the efficient and cost-effective distribution of food to individuals and organizations. For more information, visit here.