2nd Annual Fields Auto Group Wishmaker's Ball Jacksonville
by 904 Newsroom
August 26, 2022
952 views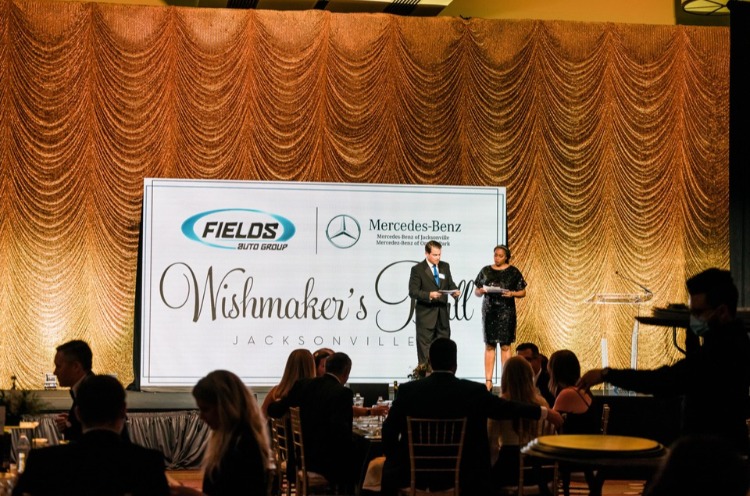 Jacksonville (August 23, 2022) – Make-A-Wish Central and Northern Florida projected to raise over $500K through the 2nd Annual Fields Auto Group Wishmaker's Ball at the Sawgrass Marriott Resort and Spa – raising enough funds through sponsors, donors and community partners to grant 60 wishes to children battling critical illnesses in Northeast Florida. Having served more than 6,000 local children and families for nearly 30 years, Make-A-Wish Central and Northern Florida aims to bring more hope and strength to children in the local community.
The Wishmaker's Ball will feature the stories of more than 5 wish families who have received the transformative impact of a wish. They will share how their Make-A-Wish experience helped them overcome feelings of traumatic stress and restored hope for their family. Guests of the event will be immersed in the Make-A-Wish mission while enjoying a 3-course-dinner, bidding in live and silent auctions, and donating to grant future wishes.
Make-A-Wish has been granting wishes for over 42 years, bringing hope to more than 600,000 sick children and their families. The Make-A-Wish vision is to grant the wishes of every eligible child. This event will help continue to bridge the gap between a wish waiting and a wish granted.
ABOUT MAKE-A-WISH CENTRAL AND NORTHERN FLORIDA
Make-A-Wish Central and Northern Florida creates life-changing wishes for children with critical illnesses. We seek to bring every eligible child's wish to life because every child deserves a childhood. Research shows children who have wishes granted can build the physical and emotional strength they need to fight their illness. Make-A-Wish has become the world's leading children's wish-granting organization, serving children in every community in the United States and in nearly 50 countries worldwide. Together, generous donors, supporters, staff and more than 34,000 volunteers across the U.S. grant a wish every 33 minutes, on average, somewhere in the country. Locally, our chapter has granted more than 6,000 wishes to children in the U.S. and its territories since inception in 1994; 280 wishes so far in 2022 alone. For more information about Make-A-Wish Central and Northern Florida visit cnfl.wish.org.