2022 MLK Day Parade Route and Events
by Charles Wagoner
January 11, 2022
6331 views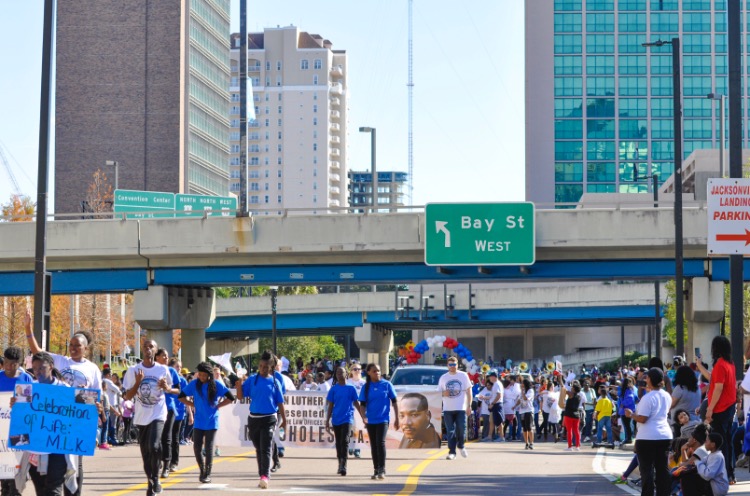 The 41st annual Dr. Martin Luther King Jr. Day Parade is scheduled for 11 a.m. Jan. 17 in Downtown Jacksonville.
The parade is a partnership of The Law Offices of Ron Sholes and the Dr. Martin Luther King Jr. Memorial Foundation Inc. The event celebrates King's life and message of equality, opportunity and service to others.
This year's 1.5-mile parade route is identical to that of the Veteran's Day Parade.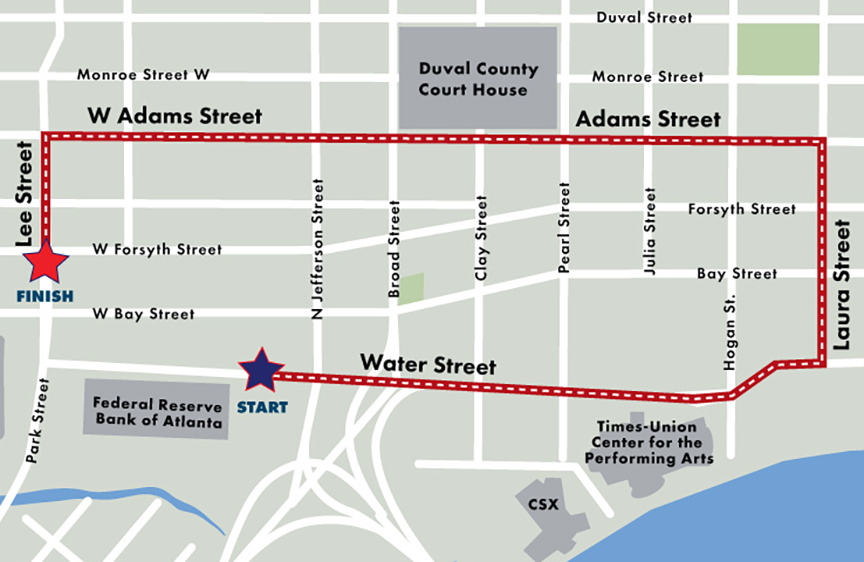 Participants will assemble on Water Street near the Jacksonville Branch of the Federal Reserve Bank of Atlanta. The parade will continue onto Laura Street and then Adams Street before concluding at Lee and Bay streets.
The parade will feature floats, local marching bands, dance troupes and decorated vehicles representing businesses and organizations exhibiting a theme related to King's message.
To reduce the spread of COVID-19, participants and spectators will be asked to conform to local safety regulations. For details about how to participate in the parade, contact the Dr. Martin Luther King, Jr. Memorial Foundation at (904) 240-1523.
Other MLK Day Events:
MLK Day at The Cummer January 17 at 11 a.m - 4 p.m. @ The Cummer Museum
Join the Cummer Museum for a day in honor of Martin Luther King Jr. Admission is free and is sponsored by The Community Foundation for Northeast Florida's Presidential Grants Program. The Cummer will offer several in-person activities at the museum such as: mindful yoga, live music throughout the day, an art activity, and a Prayer for Peace at 2 p.m. with a special performance from JAMS.
Martin Luther King, Jr. Breakfast Presented by Florida Blue
The City of Jacksonville invites you to celebrate the life and legacy of Dr. Martin Luther King, Jr. at the 35th Annual Martin Luther King, Jr. Breakfast presented by Florida Blue, streaming live on Friday, January 14, 2022. The YouTube livestream pre-show will begin at 8 a.m. and the live program will begin at 8:30 a.m. Learn More.
Related Articles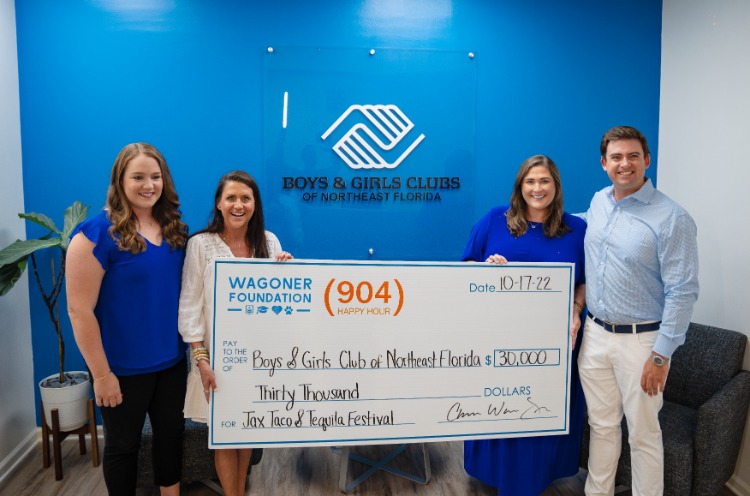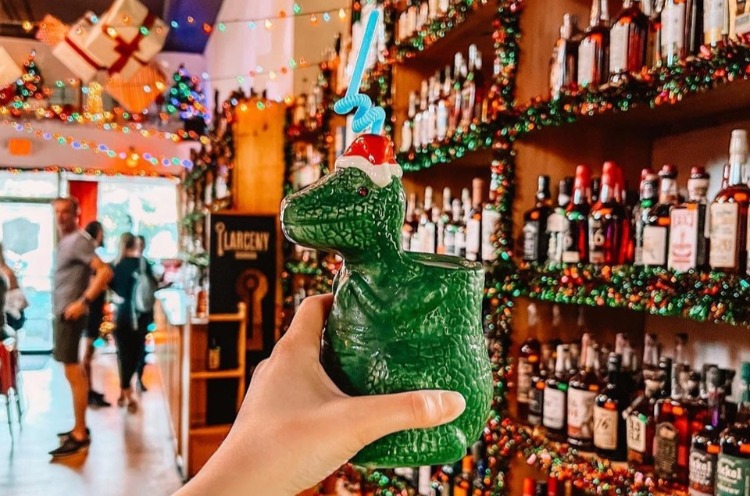 November 22, 2022
4446 views