Ms. Honey Rose Holzendorf: A Community Advocate Bringing Hope and Support to OutEast
by Jordan Mixson
May 18, 2023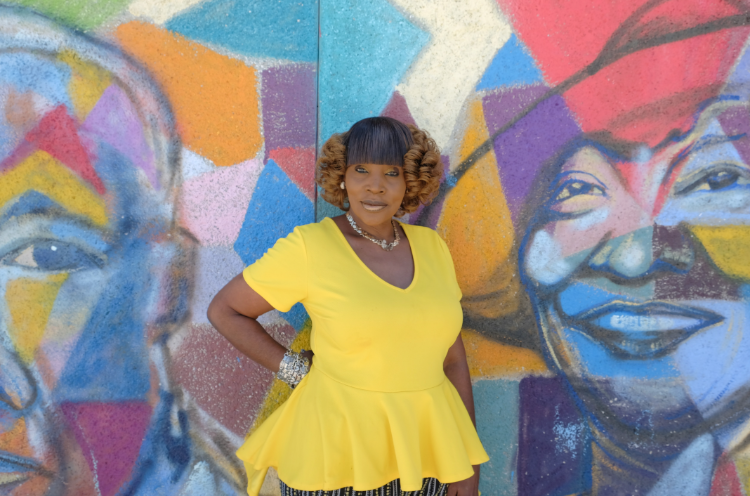 Ms. Honey Holzendorf: A Community Advocate Bringing Hope and Support to OutEast
In the vibrant OutEast community, there is a remarkable individual who has dedicated herself to uplifting the lives of its residents. Ms. Honey Holiday, known for her unwavering determination and compassionate nature, has become a beacon of hope for many. Through her organization and genuine connection with the community, Ms. Holzendorf has been making a significant difference in the lives of OutEast's elderly population. This article delves into Ms. Honey Holzendorf's inspiring journey, her impactful work, and her vision for the future.
A Passion for Community and Empowerment:
Ms. Honey Holzendorf's passion for community service and empowering others began early in life. As a child, she thrived on the challenge of solving puzzles, developing a keen sense of focus and determination. Guided by her grandmother's teachings, Ms. Holzendorf embraced the belief that failure was not an option. Drawing from her love of puzzles, she learned to understand and study people's behavior, enabling her to identify the underlying issues individuals faced in their lives.
Inspired to Make a Difference:
After spending a decade away from her community, Ms. Honey Holzendorf returned to OutEast and was deeply moved by the struggles faced by the elderly residents. Determined to be their support system, she embarked on a mission to locate those in need of assistance. Through heartfelt conversations on their porches, she began solving their problems and offering guidance, becoming a source of solace for the lonely and vulnerable.
Creating Impactful Change:
Since 2018, Ms. Honey Holzendorf has been tirelessly serving her beloved OutEast community. By engaging and connecting with the residents, particularly the elderly who often lacked support, she has witnessed significant transformations. Many individuals, burdened by isolation and hardship, have found solace and hope through her efforts. Ms. Holzendorf's compassionate actions have helped bridge gaps in essential resources, such as providing groceries to those in need. The OutEast community has steadily improved, although there is still work to be done.
Overcoming Challenges with Accountability and Transparency:
Ms. Honey Holzendorf's approach to making a difference is rooted in accountability and transparency. By engaging in meaningful conversations, she establishes trust with the community. This collaborative trust forms the foundation of problem-solving, as Ms. Holzendorf and the individuals work together to identify solutions. Her ability to empathize and communicate effectively allows her to address the obstacles faced by community members, one step at a time.
A Transformative Experience Amidst the Pandemic:
The advent of the COVID-19 pandemic presented a significant challenge for communities worldwide, including OutEast. In this trying time, Ms. Honey Holzendorf's dedication to serving others shines even brighter. Recognizing the fears and struggles faced by families and seniors, she ensured they had access to essential supplies like food, juice, and water. For instance, she supported a family that had been living in a cemetery due to financial difficulties, tirelessly assisting them until they found safe housing.
Engagement and Collaboration:
Ms. Honey Holzendorf's ability to engage with the community stems from her genuine care and concern. By making individuals feel seen and heard, she fosters an environment where positive change can occur. Collaborating with other organizations and individuals is crucial to her work. She acknowledges the support she receives from her Lord and Savior, believing that divine intervention guides her path. Additionally, Ms. Holiday mentions the Jax Melanin Market, an organization that brings families together and enriches her understanding of the community through dialogue and interaction.
Guiding Others to Make a Difference:
For those aspiring to make a difference in their communities, Ms. Honey Holzendorf offers valuable advice. She encourages individuals to immerse themselves in their communities, observing and asking people about their needs. This approach helps in formulating a plan to serve effectively. Above all, Ms. Holzendorf emphasizes the importance of having a genuine passion for people, as the reward lies in witnessing their healing and transformation.
Future Goals and Staying Connected:
As of now, Ms. Honey Holzendorf's primary focus remains on assisting the broken-spirited individuals in her community. She takes each day as it comes and is grateful for the support she receives. While her long-term goals are yet to be fully defined, her commitment to being a blessing to her family and community remains unwavering.
Ms. Honey Holzendorf's journey exemplifies the power of compassion and the impact one individual can have on a community. Through her dedication, empathy, and problem-solving skills, she has become a pillar of hope in OutEast. By engaging with community members, collaborating with organizations, and leading by example, Ms. Honey Holzendorf has inspired others to join her mission of making a difference. Her story serves as a testament to the transformative power of caring and serving one's community.
Come out to support local businesses for OutEast Fridays every 1st and 3rd Friday along A Philip Randolph Blvd, Jax, FL 32206. Supported by the OutEast Quarter and Eastside Legacy Business Council.
How to Get Involved:
Email: [email protected] , [email protected]
@Iloveeastjax @historiceastsidejax @jaxmelaninmarket @historiceastsidecdc_