Ways to Help Hurricane Ian Recovery Efforts
by Solveig Syverud
September 30, 2022
1184 views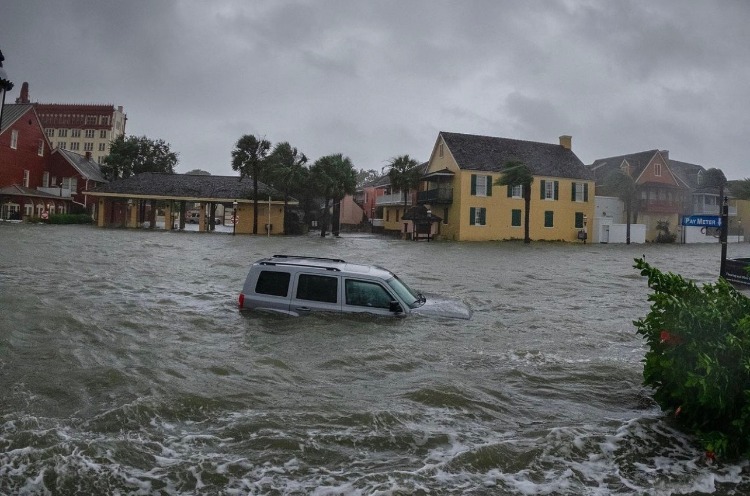 On Wednesday, September 28th, Hurricane Ian left a devastating mark on the beautiful western coast of Florida. Thousands of residents were desperately seeking rescue from the life-threatening flooding, record-high storm surges and extremely strong winds. The impacts were catastrophic, with thousands of people losing their homes and all of their belongings in the process. To help Hurricane Ian recovery efforts and fellow Floridians in need, we've compiled a list of resources available where you can either donate or volunteer your support.
Florida Resources:
Local Resources:
St. Francis Housing Crisis Center: St. Francis Housing Crisis Center is located in St. Augustine and helps feed hungry, give homes to individuals and families in need, help people find jobs, and more. Due to the impact of Hurricane Ian, they are currently in need of bagged lunches and bottled water at their downtown shelter. You can take items to 70 Washington Street, Downtown St. Augustine or donate online

here

.
Epic-Cure: Epic Cure is located in St. Augustine, FL. Their mission is to improve the environment by reducing food waste and implementing an after-school care program using senior citizens to teach young students food preparation, nutrition and sustainable practices. The meals they prepare are taken home to feed their families. Epic Cure has been providing hot meals and free groceries to locals impacted by Hurricane Ian in St. Augustine. You can donate online

here

.
Salvation Army of NE Florida: The Salvation Army of Northeast Florida provides approximately 1,500 meals per day when disaster strikes. Their mobile Canteen units offer snacks, meals, and hydration to rescue workers and survivors, as well spiritual support to anyone in need. You can donate online here

here

.