THIS WEEKEND: The Old School Kingfish Shootout
by Charles Wagoner
June 7, 2022
2221 views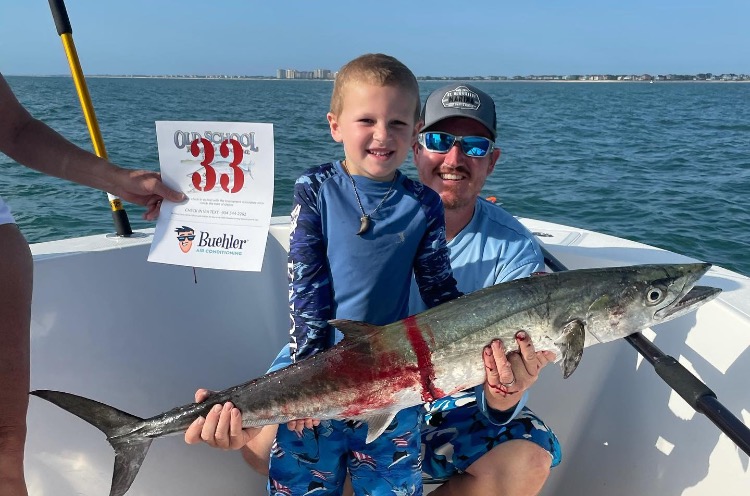 The Old School Kingfish Shootout begins June 10, 2022, at the St. Augustine Fish House & Oyster Co with 2 Captains Meeting options. The first meeting will be at 4pm and the second meeting will be at 7pm. Attendance at one of the meetings by a crew member is mandatory.
The tournament will be held the following day on Saturday, June 11, 2022. Fishing hours will be from 7:00 a.m. until 3:00 p.m. No lines in the water intended for King Mackerel prior to 7:00 a.m. Live bait may NOT be purchased. Live bait must be caught on the tournament boat on tournament day. Boats may begin catching bait within the boundaries via cast net or hook and line at 5:00 a.m. on designated fishing day. Possessing any type of live bait is NOT permitted prior to 5:00 a.m. on tournament day.
This tournament was designed to level the playing field for all participants, regardless of their budget or boat size. Competitors will be limited to fishing three miles offshore of the beach, the boundaries are the center of the St. Mary's River (30.42.500) to the South Jetty of Ponce Inlet (29.03.000).
Weigh-in will begin at 2:00 p.m. and will run to 5:30 p.m. at the Vilano Beach Pier. This is a big fish tournament. Only 1 fish per boat may be weighed with the exception of a Lady or Junior Angler fish. The winner of the tournament will be the team that weighs the biggest king mackerel by the end of day. This year's first place winner will receive a 21' Yellowfin Bay Boat, 200 Yamaha 4-stroke and AmeraTrail Trailer with a total value of $100,000. There will be a cash payout to 25 places, as well as Junior Angler, Lady Angler, and Traveling Angler.
For extra fun don't forget to submit a picture to the tournament phone (904-544-2262) with a kingfish, boat number, and the beach in the background. This will get you entered into The Nimnicht Lucky Ticket Drawing to win $10,000 Cash! Drawing will take place at the Awards Ceremony on June 12, 2022. You must be present to win!
"We are excited to have a tournament that allows families to fish competitively for a great payout without breaking the bank," said Paul Dozier, organizer of the Old School Kingfish Shootout. For more information or to sign up for the tournament, visit Old School Kingfish Shootout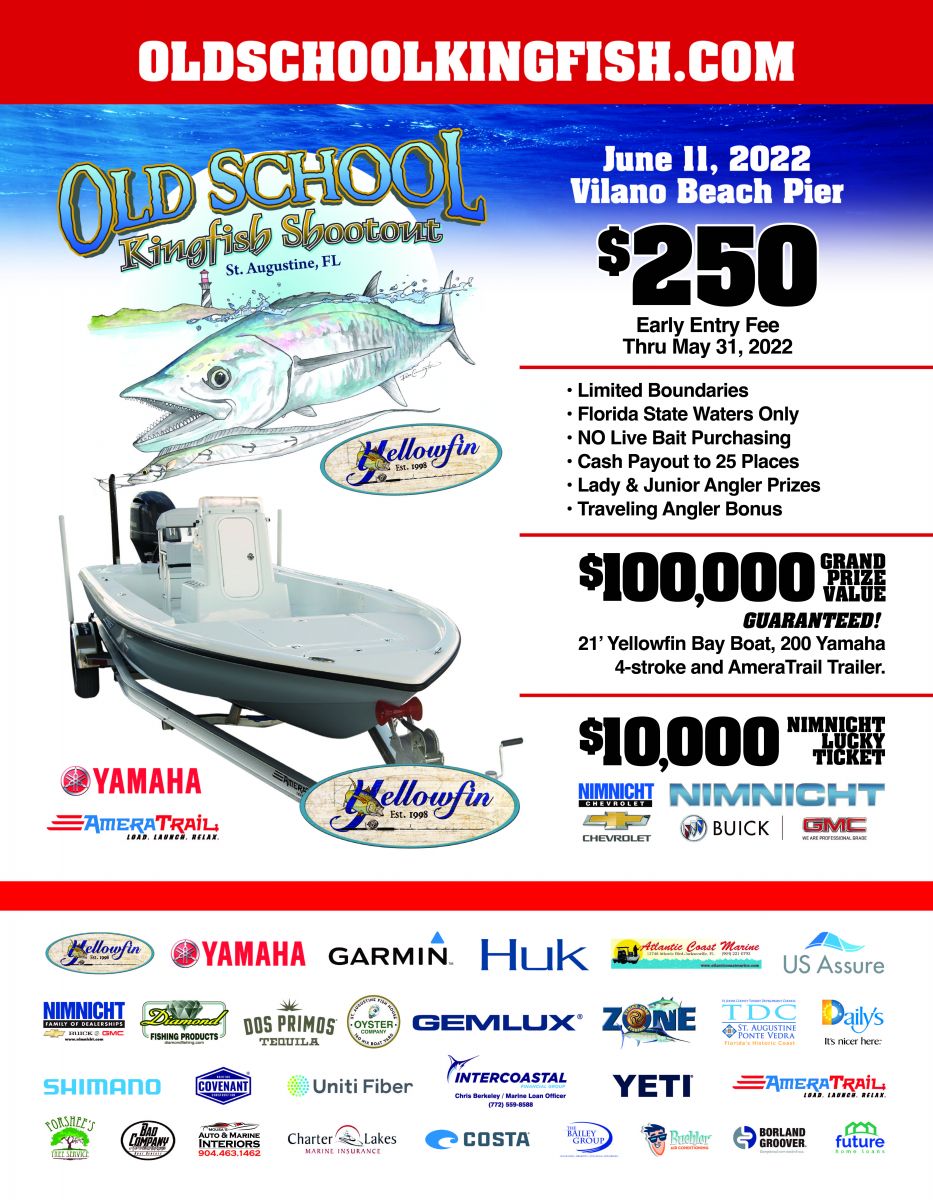 Related Articles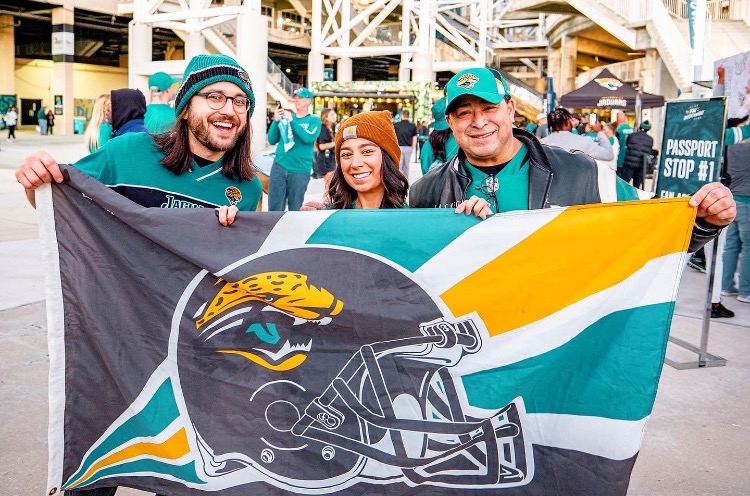 January 18, 2023
562 views