The DONNA Foundation Announces 2024 DONNA Marathon Weekend
by 904 Newsroom
June 26, 2023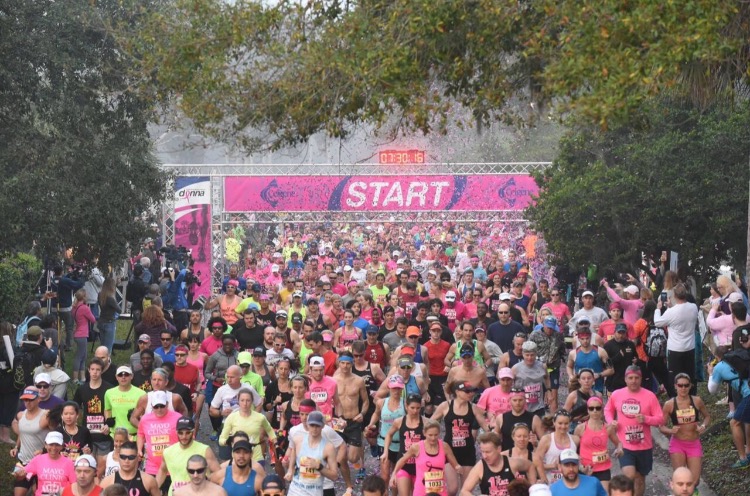 The DONNA Foundation Announces 2024 DONNA Marathon Weekend
The announcement coincides with the 20th anniversary of The DONNA Foundation and National Cancer Survivor Month
JACKSONVILLE, Fla. –– June 26, 2023 ––In celebration of The DONNA Foundation's 20th anniversary, the organization announced registration will open for the 2024 DONNA Marathon Weekend, the 17th annual running of the event set for February 2 – 4, 2024, on July 13.
Over the last two decades, The DONNA Foundation has helped more than 19,000 families living with breast cancer through The DONNA CareLine, contributed more than $3.3 million toward groundbreaking breast cancer research and celebrated survivorship with more than 140,000 athletes across DONNA finish lines, including The National Marathon to Finish Breast Cancer™.
This year's theme, Destination: Hope, reinforces DONNA Marathon Weekend as a destination race that appeals to both local and international runners, while envisioning a future defined by something brighter than any one place or race –– a future where love always wins out over fear. It celebrates the progress and resilience required to reach the finish line we all believe is possible: a world without breast cancer.
"2023 is a monumental anniversary year for the Foundation, celebrating 20 years of progress –– and we are confident that our next two decades will bring even more milestones," said Amanda Napolitano, Executive Director of The DONNA Foundation. "This year's theme of Destination: Hope celebrates where we've been and looks forward to the finish line we run toward every day. We can't wait to celebrate survivors for our 17th annual DONNA Marathon Weekend."
"This 20-year journey has been one of hope. Every day, we encourage patients and families to choose love over fear. Breast cancer patients know the true meaning of perseverance — and their journeys inspire every step forward that we've made since 2003," said Donna Deegan, founder of The DONNA Foundation. "I'm honored to have gotten to know and run alongside so many survivors and friends, and I look forward to doing it again for the 2024 DONNA Marathon Weekend. We will keep running toward the finish line of breast cancer, while remembering to stop and celebrate every step of progress along the way."
This year, The DONNA Foundation has served more than 1,900 patients as of the end of May and has provided $873,000 in debt relief, including $60,000 in direct financial aid. Among the aid distributed is the most impactful case the Foundation has served in its 20-year history. A woman in her 50s who was recently diagnosed with Stage II, Triple Negative breast cancer turned to The DONNA Foundation in March when her insurance company denied her treatment claim submissions. After a consultation with the patient, representatives from The DONNA CareLine assessed the billing structure, found the insurance company had a benefit exclusion that prevented the success of the claims appeal, and outlined a plan to address her immediate and long-term needs. The case manager worked diligently, making calls on the patient's behalf to negotiate discounts for outstanding bills and set up affordable payment plans. The Foundation ultimately secured $294,443.85 in debt relief, reducing the patient's out-of-pocket costs significantly.
A cancer diagnosis is difficult to navigate; combined with complex bills, high costs and insurance language that is confusing for many to understand, the journey through treatment can be overwhelming. The DONNA Foundation aims to help alleviate the additional stresses for patients and their families while they focus on healing. The Foundation encourages everyone to get involved with its mission –– whether that's running a race, fundraising, advocating for better access to care, or simply cheering on runners and survivors during the 17th Annual National Marathon to Finish Breast Cancer.
Registration for 2024 DONNA Marathon Weekend events and the second annual DONNA 110 Mile-A-Day Challenge opens Thursday, July 13 at 1 p.m. EST at BreastCancerMarathon.com. On opening day, registrants can take advantage of 10% off all registration fees.
For more information, or to sign up for a race, visit here.
The DONNA Foundation was established in June of 2003 by three-time breast cancer survivor and award-winning journalist Donna Deegan to meet the critical financial needs of the underserved living with breast cancer. Our mission is to provide financial assistance and support to individuals living with breast cancer and fund groundbreaking breast cancer research. To date, The DONNA Foundation has served more than 19,000 families, securing more than $500,000 in financial services and debt relief each year. The organization has also disbursed $3.3 million in support of translational genomics and immune studies. The organization operates in-person and virtual events supporting the Survivorship, Education and Awareness Program. For more information, visit www.TheDONNAFoundation.org.
Related Articles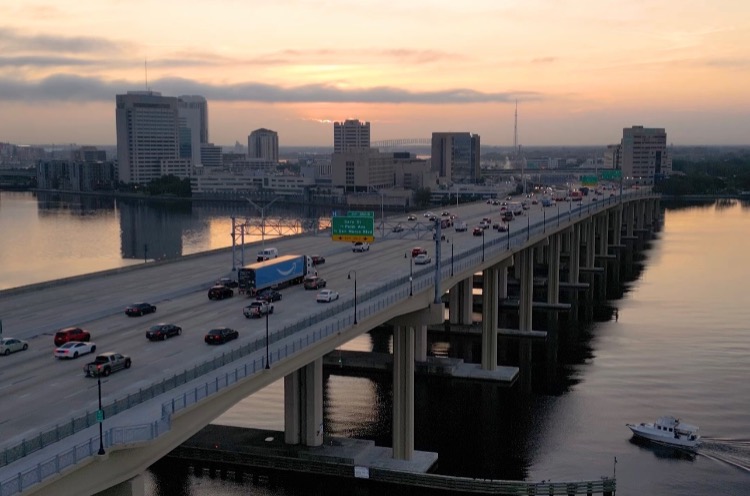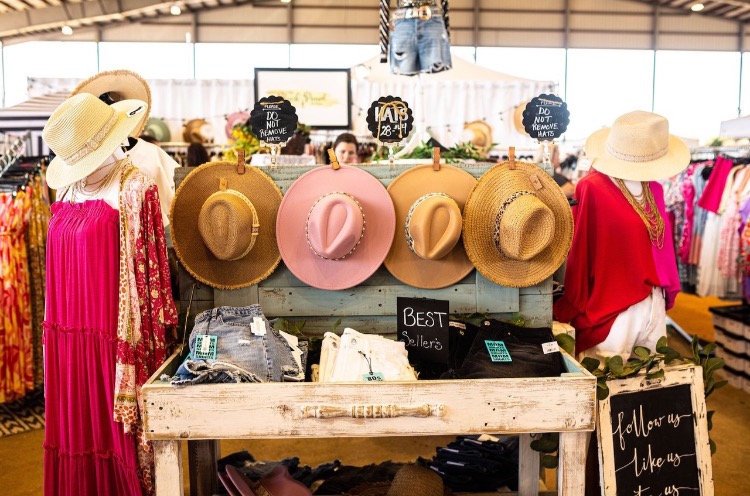 January 31, 2023
991 views