The Best To-go Cocktails in the 904!
by 904 Newsroom
May 1, 2020
32972 views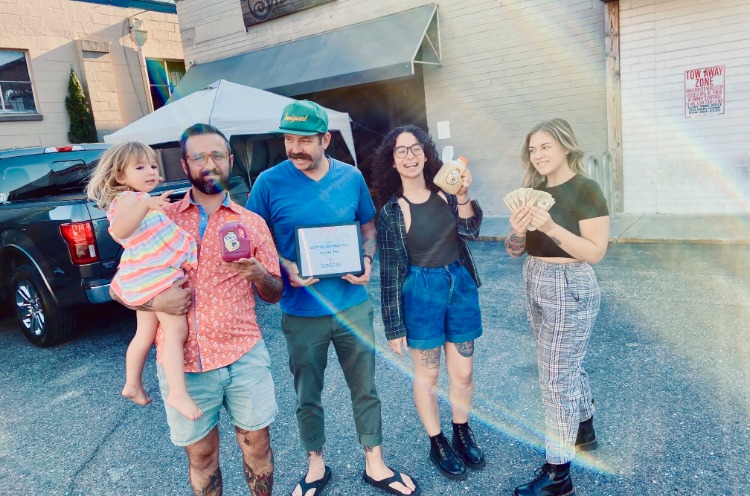 There's no doubt that to-go cocktails are one of the main things getting us (and local restaurants/bars) through the coronavirus lockdown! In late March, government officials announced a new rule that allowed the sale of cocktails and other mixed drinks drinks in sealed containers to go, as long as they were consumed outside of the premises of the restaurant or bar.
We were so impressed by the way Jacksonville bars & restaurants embraced this change in rules with enthusiasm and creativity, so we asked the people of the 904 who made the BEST to-go cocktail, and the 904 responded!
With nearly 10% of the overall vote, the winner is….
SIDECAR JAX!
Congratulations to the owners & staff of Sidecar who won over $1,000 in cash & prizes! We hope they all enjoy one of their signature cocktails to celebrate.
Sidecar is a beer garden and cocktail lounge located in the heart of San Marco. Locals love this place for their happy hour specials and fun events like trivia night. They are open from 3pm to 2am every day. Some of our voters boasted that sidecar had the best quality for the price, daily menu updates, and great packaging! We also received comments like "hands down the absolute best" and "those jello shots are the bomb"!
Address: 1406 Hendricks Ave. Jacksonville, FL 32207
Phone: (904)-527-8990
Instagram: @sidecarjax
Honorable Mentions:
We couldn't put this post together without some honorable mentions as well! These 5 restaurants and bars were not far behind in the competition and deserve a virtual salute as well!
Flying Iguana
Flying Iguana is a fusion of Latin American cuisine, featuring eclectic tacos, unique entrees, delicious spirits and creative cocktails in Neptune Beach. Even though they just opened back up for takeout and to-go margaritas last week, we weren't surprised that they were a top contender for best to go cocktail, because their cocktail & margarita selection is the bomb and they've won a variety of awards including Best Margarita by Folio Weekly, Best in Jax, and Void's #1 in the 904.
Address: 207 Atlantic Blvd. Neptune Beach, FL 32266
Phone: (904)-853-5680
Instagram: @flyingiguana
The Volstead
The Volstead is Downtown Jacksonville's premier speakeasy-style lounge, serving delicious craft cocktails. We personally had the pleasure of trying their to-go cocktails after running a Volstead giveaway on 904happyhour social outlets, and we must say their "Black & Gold" cocktail is literally liquid gold. We also loved that they are served in little reusable glass jars and if you order delivery, one of their bartenders pulls up on his motorcycle! What's cooler than that?
Address: 115 W Adams St. Jacksonville, FL 32202
Phone: (904)-414-3171
Instagram: @thevolsteadjax
Bb's
Bb's is "a groovy place to b" serving continental American cuisine between downtown & San Marco. Locals love their half-price Martini Wednesdays and award-winning cakes and desserts! They are currently offering takeout and delivery, and have donated dozens of meals every week to healthcare workers on the frontlines of the pandemic. Cheers to you, bb's!
Address: 1019 Hendricks Ave. Jacksonville, FL 32207
Phone: (904)-306-0100
Instagram: @bbsrestaurant
Cantina Louie
Cantina Louie is a swanky little spot serving up creative specialty tacos, craft cocktails, and all of your traditional Mexican favorites. Some of our voters praised Cantina Louie for their to-go strawberry margaritas and sangrias! They have 4 locations in and around Jacksonville: Atlantic Beach, Southside, Fernandina, and Ponte Vedra.
Visit their website for a location near you!
Instagram: @cantina.louie
Mossfire Grill
Mossfire Grill offers a relaxed environment to enjoy fresh/local Southwestern cuisine with vegan options and a large tequila bar. Everything is made from scratch with a blend of New American and Southwestern Traditions. Locals love going to Mossfire for happy hour from 3 – 7pm and for the Sunday brunch specials! Located in the 5 Points neighborhood in Riverside, they are open Tuesday – Sunday.
Address: 1537 Margaret St. Jacksonville, FL 32204
Phone: (904)-355-4434
Instagram: @mossfiregrill
ALL Winners in our Hearts!
Below is a list of ALL the bars & restaurants that received votes in the contest. Because they are all winners in our hearts, we hope you'll follow these businesses on social media and show them some local love!
ABBQ @abbqmeatdrink
Angies Grom @angies_grom
bb's @bbsrestaurant
Biscottis @biscottisjax
Black Sheep @blacksheep5points
Blue Fish @bluefishjax
Burrito Gallery @burritogallery
Cantina Loredo @cantinaloredo @cantinaloredojax
Cantine Louie @cantina.louie
Capital Grille @thecapitalgrille
Caps @capsonthewater
Casa Maria @casamariajax
Chuy's @chuysrestaurant
Cinco de Mayo @cincodemayoatlantic
Crane Ramen @craneramenjax
Crispy's @crispysspringfield
Don Juans @donjuansjax
Dos Gatos @dosgatosjax
El Jefe @eljefe.texmex
Flask & Cannon @flaskandcannon
Flying Iguana @flyingiguana
Grape & Grain Exchange @grapeandgrainexchange
Hawkers @eathawkers
Hightide Burrito Co. @hightideburrito
Hoptinger @hoptinger
Ida Claire @idaclairejax
Julep Palm Valley @julep_palm_valley
Lola's Burrito & Burger Joint @lolasburritojoint_jax
Manifest @manifestdistilling
Marker 32 @_marker32
Millers Ale House @millersalehouse
Mossfire Grill @mossfiregrill
North Beach Fish Camp @nb_fishcamp
Ocean 60 @oceansixty
One Night Taco Stand @onenighttacostandjax
Orsay @orsayjax
Palms Fish Camp @palmsfishcamp
Poe's Tavern @poestavernab
River & Post @riverandpostjax
Roy's Jax Beach @roysjacksonvillebeach
Rue Saint Marc @ruesaintmarc
Sidecar @sidecarjax
Taco Lu @tacolujaxbeach
Taqueria 5 Points @taqueria5points
Taverna @tavernasanmarco
The Brick Avondale @brickofavondale
The Palace Saloon @thepalacesaloon
Volstead @thevolsteadjax
Time Out @timeoutjax
Valley Smoke @valleysmokerestaurant
Wildcrafters @wildcraftersjax
Wipeouts @wipeouts_grill
Related Articles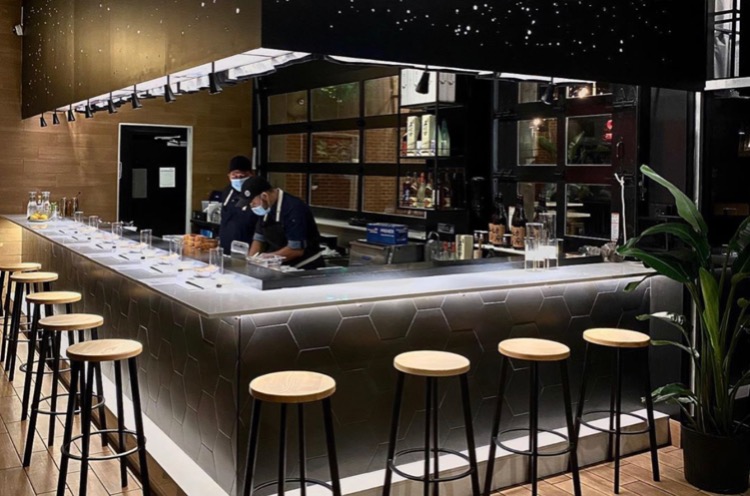 September 25, 2020
2456 views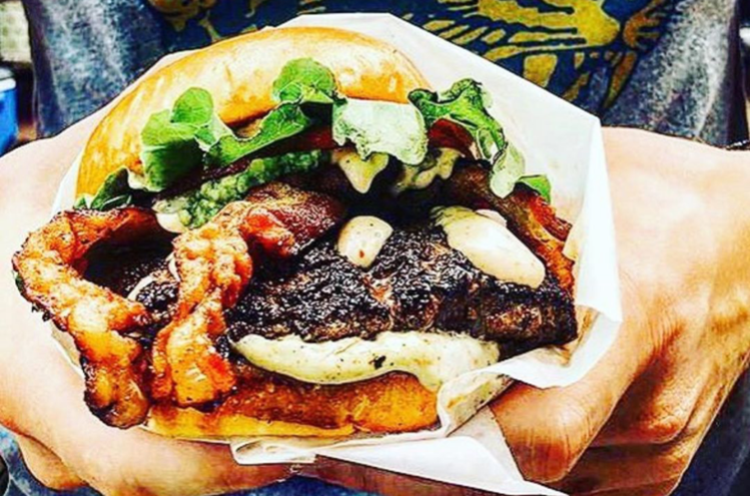 September 17, 2020
3008 views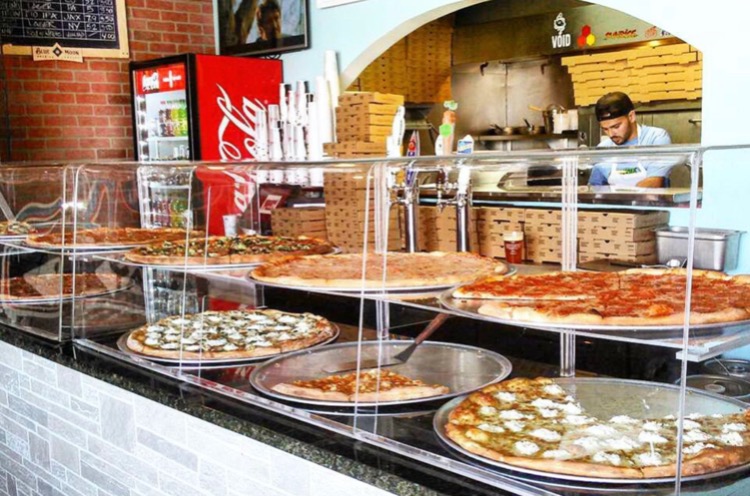 September 16, 2020
1521 views