904 Taco Guide + Mexican Restaurants in Jacksonville
by Kristen Wagoner
August 11, 2020
3105 views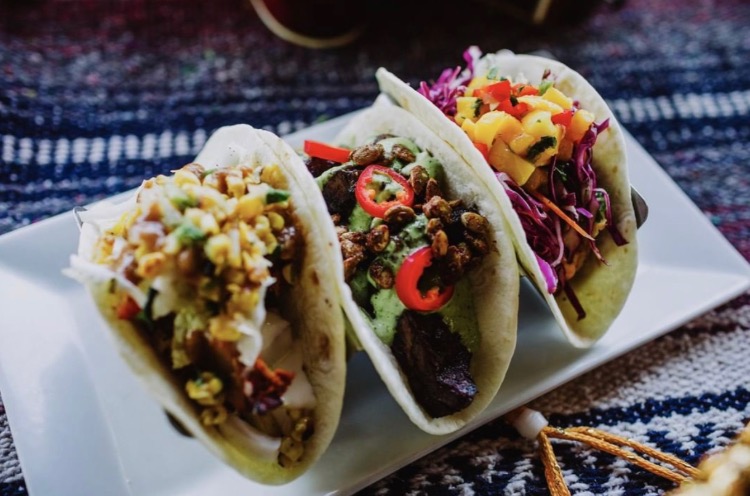 Whether you're celebrating Taco Tuesday or looking for a new taco spot to check out - We've got you covered with our 904 Taco Guide.

Know of a spot that that should be listed? Email [email protected]
Beaches
Burrito Gallery
Cantina Louie
Casa Maria
Jalapeño Express
Flying Iguana
Sierra Grille
Taco Lu
Downtown/San Marco/Riverside
Burrito Gallery
Corner Taco
El Jefe
Hightide Burrito Co.
Hola Mexican Restaurant
Lola's Burrito & Burger Joint
Mossfire Grill
Nacho Taco
Taqueria Cinco
Town Center/Surrounding Areas
Barberitos
Cantina Laredo
Chuy's
Cantina Louie
Si Senor Fresh Mex
Senor Loco Tacos & Tequila
Taco Libre
Orange Park
El Poblanito
La Perla
La Nopalera
Pepper's Cocina Mexicana & Tequila Bar
Mandarin
Don Juan's
One Night Taco Stand
Saucy Taco
Tijuana Flats
Pepe's Hacienda
St. Augustine
A1A Burrito Works
Burrito Works Taco Shop
Cantina Louie
Osprey Tacos
Mi Casa Café
Mojo's Tacos
Fernandina
Pablo's Mexican Cuisine
Barberitos
Cantina Louie
Surcheros Fresh Mex
Pepper's Cocina Mexicana & Tequila Bar
Food Trucks
Taylor's Tacos
El Agave Azul
Chubby Burrito
El Mariachi Loko
On the Fly
El Chamo Criollo
Sweeto Burrito
Viva Mi Familia
Related Articles