Southern Grounds Newest Location In Avondale Now Open
by Charles Wagoner
November 10, 2020
1912 views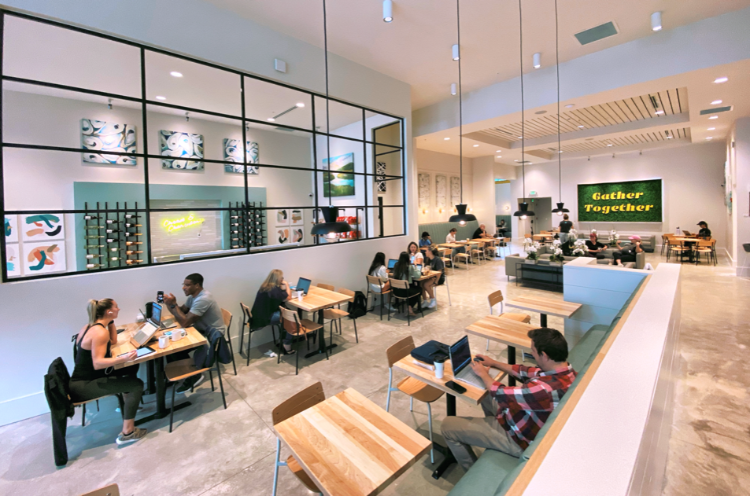 Southern Grounds newest location in Avondale is now open. The new spot is located in the historic Avondale shopping and dining district in a newly constructed 8,000 sq ft coffee house, eatery & art gallery. The bright and invigorating interior features lots of seating including tables, couches, community work spaces plus an outdoor patio that's pet friendly, an art gallery, charcuterie station + more.
Southern Grounds, also known around the 904 as "SoGro" is more than a coffee shop or restaurant, it's a community hub. The ever-present cappuccinos, lattes, and cold brews are made from Intelligentsia coffee (artisan direct trade) with a variety of flavor offerings, including the seasonal pumpkin spice.
Locals also love their pastries, breakfast, lunch and dinner made with organic, sustainable ingredients. Wine & cheese board pairings are also available for those looking for an evening delight. On Friday & Saturday nights, the Neptune Beach courtyard comes alive with the sounds of live music under the trees.
Currently, Southern Grounds has two other locations including spots in Atlantic Beach & San Marco. For more cool spots to explore like Southern Grounds, Visit our guide of 25+ local craft coffee spots in the 904
Photos
Related Articles