Round Bird Coffee Shop Opens this Saturday in Jacksonville Beach
by 904 Newsroom
June 17, 2020
3812 views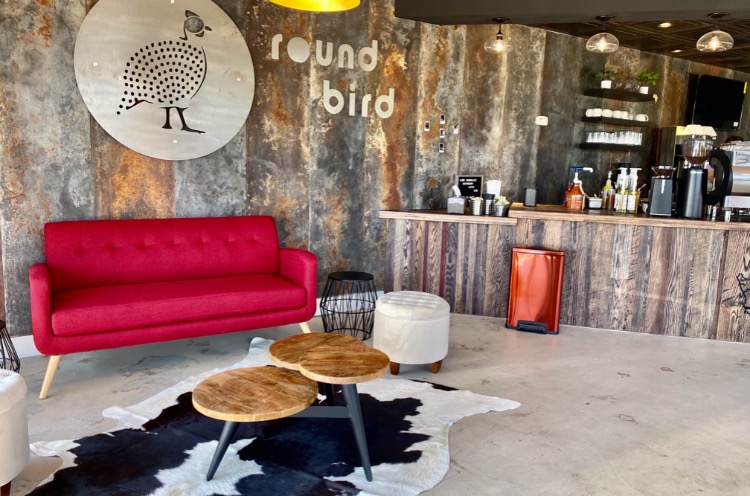 Round Bird Coffee Shop is having their grand opening this Saturday from 7am-5pm in Jacksonville Beach. The new South African themed coffee & social house is located in the shopping center next to Mellow Mushroom and Salt Life at 1094 3rd Street North. Founded by Ross & Jacqui Koch, the new coffee shop takes inspiration from the couples native roots of South Africa.
In December of 2017, Ross and Jacqui left home in Johannesburg, South Africa and relocated to Jacksonville Beach. Ross also owns a local sunglasses shop, Rainbow Shades, based right here in Jax Beach with locations in Jacksonville, Riversides 5-Points Historic District, and St. Augustine. Over the last year, the couple decided they were ready for a new project and decided to open a coffee shop at the beach.
When creating the space, they imagined the kind of spot that they would want to come to - somewhere where you can catch up on work emails, grab a flavorful cup of coffee and a bite to eat, or just a place to hang out and enjoy each other's company... And that's when the dream of Round Bird began.
The shops name comes from the Helmeted Guinea Fowl a plump, ground-dwelling, bird thats typically found in suburban parks and gardens throughout Southern Africa. These round birds are chatterboxes and they are usually found squeaking and singing throughout the day. The flocks depart from their homes single file line towards the closest watering hole for a communal drink, once at dawn and once in the afternoon, much like humans who enjoy a communal cup of coffee or tea.
Round Bird Coffee Shop sources beans from Social Grounds Coffee Company, a veteran owned and operated company in Springfield Jacksonville since 2015. The shop will feature a full barista station including espresso, lattes, cappuccino, macchiato, kombucha, smoothies, frappe, cold brew, cortado, teas, and more.
In addition, they will serve Rooibos (pronounced roy-bos, meaning red bush in Afrikaans) an indigenous shrub plant that grows exclusively on the highest plateaus in the Cederberg Mountains of South Africa. The rooibos plant is grown at higher altitudes and is harvested seasonally to make 100% caffeine-free tea. Culturally, rooibos has always been an integral part of South African life, and children are usually introduced to rooibos at an early age.
Red Espresso is made from high quality rooibos tea, ground to a consistency that is designed for using in exactly the same way as espresso ground coffee, and served as cappuccinos and lattes. Loaded with antioxidants, red espresso has a strong flavour and is coated with cream, just like coffee. Red espresso serves as the combination of the two very different drinking cultures. Consumers enjoy the hard-hitting flavours that are so awesome in coffee-based drinks but all the health benefits and antioxidants you get from tea.
The shop will also serve fresh baked goods including muffins and hand-held pies, a South African tradition. The delicious handhelds are served hot with a generous portion of premium meat or vegetables wrapped in delicious pastry!
"We can't wait to host you and showcase a small touch of South African culture to all our new Jacksonville neighbors" said Ross and Jacqui Kock
Here's a few more photos of the shop, drinks, food, and staff:
For more info or to place an order by phone, call: (904) 746-7993 or visit their website
Related Articles