Oh Snap! Second Annual Fishing Tournament
by Katie Nelms
June 30, 2022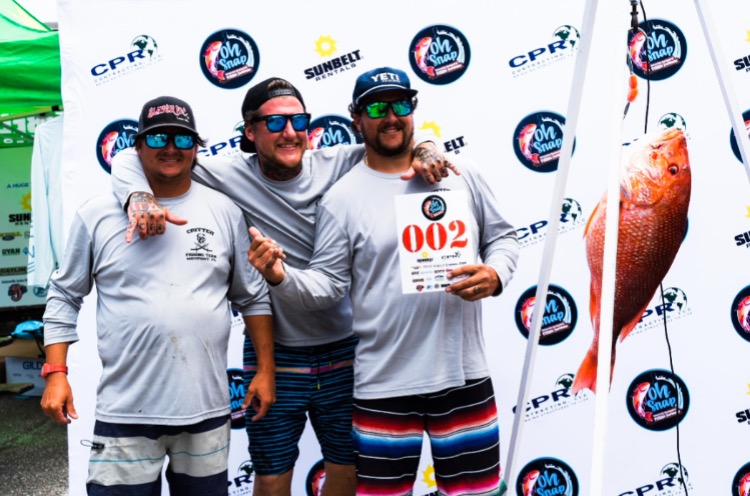 On July 8-9, Oh Snap! Fishing will be hosting their Second Annual Oh Snap Red Snapper Fishing Tournament and anglers of all ages are able to participate. Not only will you have the opportunity to win awesome prizes and bragging rights, you will also be giving back to local charities simply by participating!
This two day competition allows anglers of all ages and skill levels to enjoy time out on the water doing what they love. You can choose whether you fish one or both of the competition days with the submission of one fish weighed in each category, per boat, per day. All boat captains this year are required to attend the Captain's Meeting on July 7 at Mavi Waterfront Bar and Grill, located at 2309 Beach Boulevard. This meeting will also be the last opportunity for registration to take place for this tournament. On the days of the tournament, anglers can take off from any area on the coast from Fernandina Beach down to St. Augustine. Weigh-ins will be held from 1pm-5pm at Joe Carlucci Sisters Creek Boat Ramp, located at 8414 Heritage River Road. Finally, the award ceremony itself will be held on Sunday, July 10 at Mavi Waterfront Bar and Grill.
If you love fishing and are an angler yourself, this is an experience you will not want to miss out on! Not only will you have a great time, you will be giving back to the community in the process. This year's proceeds are being donated to the Dreams Come True charity and the Jacksonville School for Autism.